Fresh off a captivating performance at the 2023 VMAs, Anitta and Tomorrow X Together (TXT) have unveiled their anticipated collaboration, "Back For More." The track serves as a sneak peek of TXT's soon-to-be-released album, The Name Chapter: Freefall, slated for release on October 13, the Rolling Stone reports.
AcademicHelp Learning Hub
Use the most powerful academic tools to write better with AI, check for plagiarism and detect AI content!
At the VMAs, TXT members — Yeonjun, Soobin, Beomgyu, Taehyun, and HueningKai — dazzled audiences with their tightly synchronized choreography, setting the stage for Anitta to inject her unique Brazilian essence into the performance. Earlier that night, TXT secured the Push Performance of the Year award for "Sugar Rush Ride", and Anitta clinched the Moon Person for Best Latin with her hit, "Funk Rave". Fans can relive the VMAs energy in the official music video for "Back for More", now available for streaming.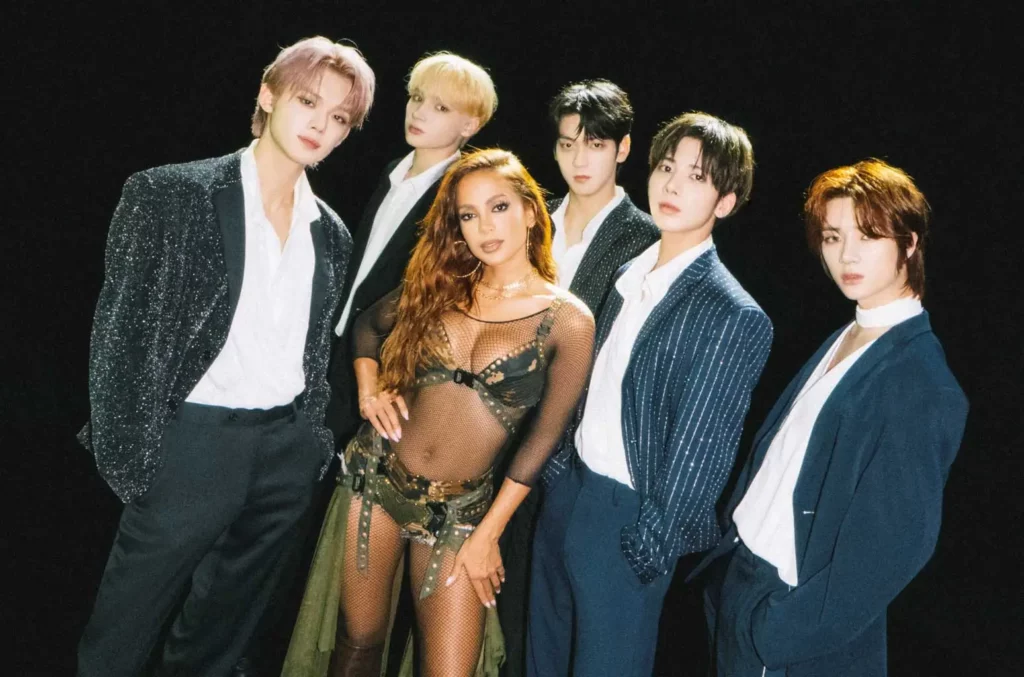 The song's catchy chorus, featuring lines like, "I can see you comin' back for more/Comin' back for more (Hey)/If you walk out that door," sung by Beomgyu, promises to resonate with fans worldwide. This follows Anitta's recent release, Funk Generation: A Favela Love Story, where she delves deep into carioca funk, a rhythm integral to her cultural roots. The Brazilian singer stated, "The rhythm that raised me and is part of the culture from where I was born."
This latest track adds to TXT's growing list of collaborations, following their song with the Jonas Brothers, "Do It Like That." Previously, the group launched their album Sweet, showcasing hits like "Ito," "Magic," and "Hydrangea Love." Reflecting on their soaring popularity during a visit to Rolling Stone Studios, Taehyun expressed gratitude and awareness of their evolving artistry, saying, "One thing that I have in my mind is that we are being loved a lot… we are growing as an artist, as a band, so it means a lot."
Discussing Music Trends
After rocking the stage at the 2023 VMAs and dropping a new collaborative single, Anitta and Tomorrow X Together (TXT) have given us much to talk about. From international collaborations to the importance of awards in boosting an artist's career, the spotlight is on how the music industry is more interconnected than ever. But there's more beneath the surface.
Have you ever wondered about the day-to-day life of a K-Pop star, or how artists from different genres and cultures collaborate? What about the role that prestigious award shows like the VMAs play in shaping an artist's future? As we enjoy the latest hits and celebrate the winners, it might be intriguing to explore these broader themes. Whether you're interested in descriptive accounts, wish to understand the mechanics, or even argue for or against certain trends, there's a wide range of topics to dive into.
| Type | Essay Topics |
| --- | --- |
| Descriptive | 1. A Day in the Life of a K-Pop Star. |
| | 2. The Vibrant Fusion of Brazilian Funk and K-Pop in Modern Music. |
| Type | Topic: The Essence and Evolution of VMAs Over the Years. |
| --- | --- |
| Expository | 1. The Impact of Collaboration between International Artists. |
| | 2. Exploring the Significance of Awards in the Music Industry. |
| Type | Topic: The Influence of K-Pop on Global Pop Culture. |
| --- | --- |
| Argumentative | 1. Does Winning Awards Necessarily Indicate Artistic Excellence? |
| | 2. The Pros and Cons of Artists Collaborating Across Different Music Genres. |
| Type | Topic: The Role of Choreography in Enhancing Music Performances: Essential or Excessive? |
| --- | --- |
| Narrative | 1. The Journey of An Artist's First International Collaboration. |
| | 2. Behind the Scenes: The Emotional Rollercoaster of Preparing for a Major Award Show. |
| Type | Topic: The Dream and Reality: An Up-and-Coming Artist's Experience of Attending their First VMAs. |
| --- | --- |
| Persuasive | 1. Why Cross-Cultural Collaborations are Crucial for the Music Industry's Growth. |
| | 2. The VMAs – More than Just an Award Show; A Cultural Statement. |
| | 3. Artists Should Be Valued for Their Talent Over Award Wins. |
Related
Follow us on Reddit for more insights and updates.