The award-winning singer and songwriter Hozier has recently added ned dates for his The Unreal Unearth Tour, Xcel Energy Center reports. The huge apperance of the musicion n the scene will continue into 2024 and will include 37 new shows, including the ones performed at stadiums, arenas, and amphitheaters.
JOIN OUR LEARNING HUB
One-stop solution for all your homework needs. Get the job done.

✅ AI Essay Writer ✅ AI Detector ✅ Plagiarism checker ✅ Paraphraser
Hozier's tour will be seen nationwide and include such iconic venues as Forest Hills Stadium in New York and Kia Forum in Los Angeles. A lot of fans are also getting excited about is outdoor gigs including the planned to be performed in Glasgow Green. The singer will also be joined by a guest Allison Russell on special dates.
With this pompous appearence, Hozier topped his own momentous sold-out 2023 run. In October, the famous singer proved that he is in hist tour-growth era after he performed two sold-out nights at the historic Red Rocks Amphitheater this past October with his first shows being at Madison Square Garden and the Hollywood Bowl.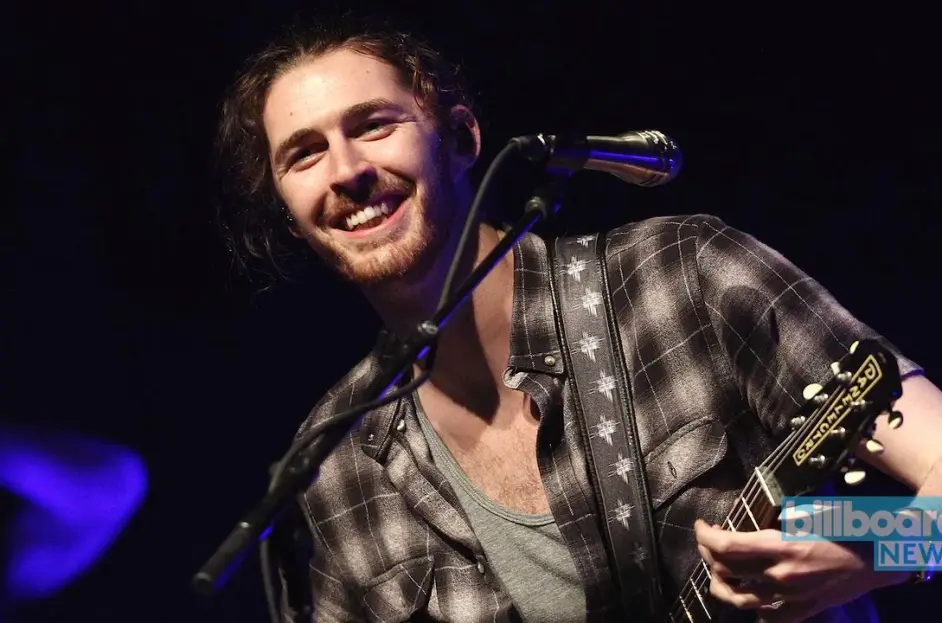 His provocative, energetically-charged, and organic live perfomances has continuously charged the audiences worldwide. Despite the huge success and booking enormous venues, Hozier hasn't betrayed his usual fashion and keeps on performing live with his band ensuring the intimate nature of the shows that fans strive for.
The singer has such a dedicated fanbase that they learn his yet unreleased songs through his life perfomamces. So happened with his third studio album, Unreal Unearth, that, after its realease, quickly jumped to #3 on the Billboard 200 albums chart. Such popularity of the album becomes even clearer when we look into the general theme of the included tracks, which is a turbulent fight for a better and brighter tomorrow. If you are interested in hearing more of Hozier's majestic voice, be sure to not miss out on feature on the re-release of Noah Kahan's single "Northern Attitude" which will be available for all ears Friday, 11/10.
TICKETS TO THE TOUR: As to the tour, the singer does everything so his fans get the best chance at getting a ticket at face value. Fans who purchase Unreal Unearth Tour 2024 tickets through Ticketmaster and are unable to attend will be able to resale their tickets to other fans at the original price paid through Ticketmaster's Face Value Exchange. Hozier has also chosen to make tickets for this tour mobile only and non-transferable in order to assist maintain the Face Value Exchange. Except in Colorado, New York, and Virginia, where Face Value Exchange cannot be mandated, this applies to all shows. To sell tickets on the Face Value Exchange, you must have a valid bank account or debit card in the country of the event.
Discussing Music-Inspired Essay Topics
Hozier's popularity is unmatched: his voice is majestic, his shows are intimate, and he never loses in being relative with his songs. His music is certainly one of kind: it incorporates modern problems, poetic pace, and with contexts of our daily lives. To think about it, Hozier's music can become a part of a wide range of discussions. If at any time you would want to try and discuss his or similar music in an essay, we collected a few topics that might catch your reader's attention.
Music-Inspired Essay Topics
Religious Motives in Pop Culture Songs
The Influence of Live Perfomances on Singer's Careers
Organizing a Nationwide Tour: What Does It Take to Organize Perfomamces in Over 30 Countries
The Relationship Between the Audience and the Singer: How the Atmosphere at The concert Influence Perfomances and Establishes Singers' Reputation
The Allure of Live Perfomances: Why Fans Prefer to See Their Favourite Musicians In Real Life
Overlooked Professions in Live Perfomances: Who Stands Behind ecorations, Sound, ad Light
Related
Follow us on Reddit for more insights and updates.