JOIN OUR LEARNING HUB
One-stop solution for all your homework needs. Get the job done.

✅ AI Essay Writer ✅ AI Detector ✅ Plagiarism checker ✅ Paraphraser
As we navigate the digital era, teeming with spelling and grammar tools such as Microsoft Word and Grammarly, a curious question emerges: Is it possible to earn a college degree without mastering spelling? This topic ignites a broad spectrum of opinions, sparking an engaging debate. Today, we delve into this discourse, tapping into the insights each bringing a unique perspective to this fascinating discussion.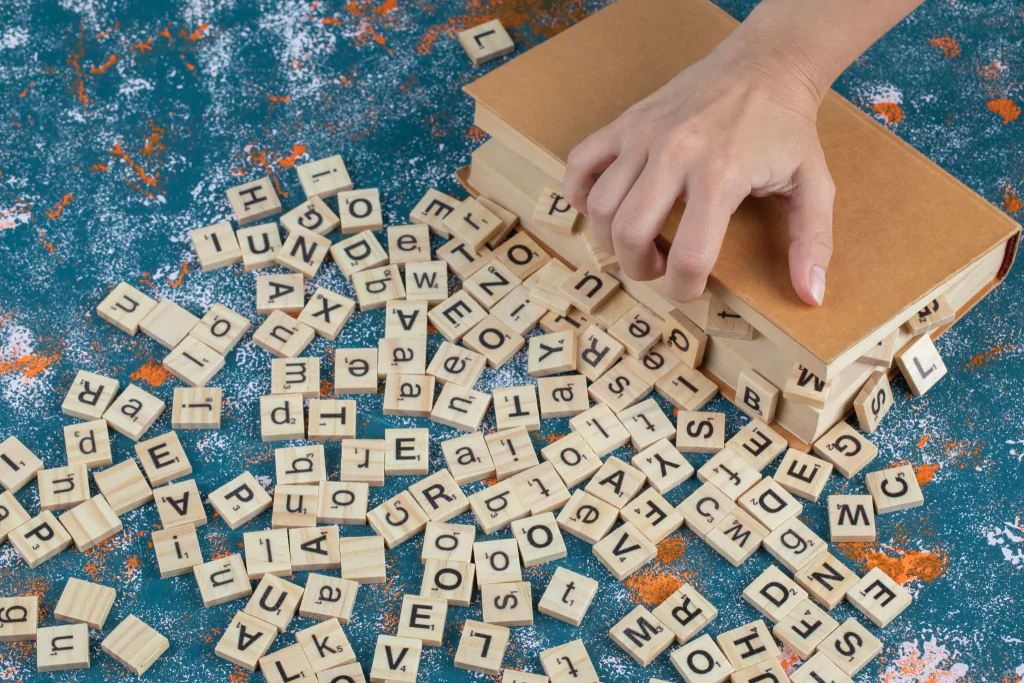 Key Takeaways:
As technology advances, tools such as Microsoft Word and Grammarly can assist students who struggle with spelling. Leveraging these resources can make the journey through college manageable, even for those who do not have strong spelling skills.
The importance of spelling may greatly depend on a student's chosen field of study. For example, STEM and other less writing-intensive disciplines may require less emphasis on spelling, whereas humanities and other writing-heavy majors might pose a challenge for students with weak spelling skills.
The debate extends into whether coding should be considered a form of spelling. If so, it's nearly impossible to bypass spelling in higher education, especially for students pursuing technology-related degrees. This aspect prompts a reevaluation of what we traditionally define as 'spelling.'
Stepping up first to the debate plate is Martha Jensen, a college student with a no-nonsense, cut-to-the-chase viewpoint. She delivers her stance with the precision of a sharpshooter: "If you're clued in about your spelling struggles, and you've got your sights set on higher education, my advice? Hit the spelling books before you dive into anything else," she firmly declares. Jensen believes that college-level education demands a significant amount of learning, and if a student finds the idea of learning to spell daunting, they may struggle with higher education's rigorous demands. She also hints at the potential for such queries to be seen as a mere provocation, given the conventional expectations surrounding education.
Contrarily, we have a senior student, Bill Thompson. Thompson candidly admits, "I can barely spell, let alone write with a pencil legibly, but I'm still making it through my college journey." He credits his academic success to tools such as Microsoft Word and Grammarly, which aid him in overcoming his spelling challenges. His story is one of determination and adaptation, suggesting that with enough effort, weaknesses can be compensated.
Next, we hear from Laura Martinez, a recent chemistry graduate. Martinez, self-described as "not good at writing or spelling," chose a path that was less writing-intensive. She still had to write and spell in her lab notebook and reports, but compared to other majors, she found the writing component of her studies manageable. Her experience suggests that choice of major is a significant factor when considering the importance of spelling skills in higher education.
Finally, Daniel Kim, a STEM major, proposes that the necessity of spelling skills can vary significantly depending on the chosen academic program. "As a STEM major, I only had three class requirements that involved writing," says Kim. He believes that a combination of lenient teachers, the use of spelling and grammar software, and writing labs can help a student with weak spelling skills to pass. However, he also draws attention to the potential challenges that humanities students might face due to the nature of their courses.
Moreover, Kim introduces a thought-provoking question: Is coding a form of spelling? If so, he firmly believes that one cannot bypass spelling skills in higher education. This perspective adds a modern twist to our understanding of "spelling" in the context of 21st-century academics.
So, What's the Answer?
The possibility of achieving a college degree without mastering spelling seems to depend on a variety of factors, including the student's field of study, their willingness to put in effort, their ability to leverage available resources, and how broadly we define 'spelling.' While the debate continues, one thing remains clear: in the diverse world of academia, there may be more than one path to success.
Top Online Tools for Spelling Struggles
In the rapidly advancing digital landscape, support for those grappling with spelling challenges is merely a click away. From apps to extensions, a plethora of tools exists to assist learners in overcoming their spelling hurdles. These digital aids not only correct errors but also foster learning and improvement. Here, we highlight five of the most popular and effective online tools that have revolutionized the way we approach spelling.
Grammarly
A widely-used online writing assistant that not only corrects spelling but also checks for grammar and punctuation mistakes has led to discussions among educators and students alike, with some asking, "Is Grammarly considered cheating?" It can be added as an extension to your browser or downloaded as an application to assist with writing.
Ginger Software
This comprehensive tool, like Grammarly, checks spelling, grammar, and punctuation. Additionally, it offers a sentence rephrasing feature, which can help users learn alternative ways to express their thoughts.
Microsoft Editor
Available as part of Microsoft 365, this tool provides spelling and grammar checks across various platforms, including Word, Outlook, and online browsers.
Hemingway Editor
While this tool's primary focus is on improving writing style and readability, it also checks for spelling errors. It's a perfect choice for those looking to enhance their overall writing skills.
ProWritingAid
Besides checking for spelling, grammar, and style errors, this tool offers in-depth reports to help users understand their strengths and weaknesses, providing a more holistic approach to improving their writing.
Also read:
Do College Students Still Buy Textbooks? The Changing Landscape of Academic Resources
AI-Generated Academic Papers: Can They Fool the Professors?
Academic Websites of Much Use: College GPA Calculator and Other Tips for Students
Follow us on Reddit for more insights and updates.