This month: ChatGPT helps uncover the most widely-made students' mistakes when writing a personal statement. It also raised the question of using AI detectors in the classroom and students shared their strong opinions about it. Meanwhile, learners continued to take advantage of the technology and some even succeeded in raising their grades thanks to utilizing OpenAI's potential. Teachers continued to fight for progress, though, and shared a few strategies for approaching the problem of generated texts in the classroom. All this raised a debate on the role and place of AI in academia, how professors should tackle this situation, and what possible regulations may be used as a solution to possible cheating problems.

JOIN OUR LEARNING HUB
One-stop solution for all your homework needs. Get the job done.

✅ AI Essay Writer ✅ AI Detector ✅ Plagiarism checker ✅ Paraphraser
If you are not into reading the news but still want to stay updated on the latest trends in AI writing, A*Help got you covered. We collect all the juiciest and most discussed topics, such as advancements in AI-driven content creation and the availability of AI writing solutions for a free essay, to form a monthly digest to keep you posted on what's happening in the world of AI. We are determined to give you the most valuable pieces so you don't waste your time on irrelevant information. On top of that, this news summary can be useful in showing you how to benefit from recent technologies or how to avoid failures with AI usage
ChatGPT's College Essay Experiment: Uncovering 5 Key Pitfalls for Students to Sidestep
April 6, 2023
During the test of OpenAO's ChatGPT's capabilities, Christopher Rim, a college admission consultant and CEO of Command Education, uncovered 5 mistakes that usually can be seen both in generated and student-written personal statements.
The issues regarded storytelling, as it was rather vague and didn't include any active reflection or personal growth that should be shown during the admission process. Impersonal language turned out to be a common problem as well, so students were advised to add vivid descriptions, precise language, and varied sentence structures in their essays. Other than that there also was a mention of lack of depth, self-reflection, and context which go hand in hand with poor-written papers. The list ended with the need to show a unique perspective in admission writing that can show students' individuality.
Debunking the Classroom: Reddit's Take on AI Detectors and Their Impact on Education
April 7, 2023
Reddit became quite a place for lively discussions about AI technologies. The question regarding the utilization of AI Detectors in education raised an especially dynamic debate.
Most students agreed that AI-powered tools can become a valuable addition to the learning process, as they can help detect and fix issues (inconsistencies or plagiarism) in academic writing, therefore, enhancing performance in class. However, there were some pinpoints about AI detectors possibly killing creativity and posing a threat to data privacy and security. Mainly, a lot of questions were raised that showed that such software is not developed enough to be used in the educational process. Still, what most seemed to have agreed on, is that these tools have the potential to help teachers streamline the assessment process and even be used in various educational settings.
AI-Powered Victory: ChatGPT Propels a Student's Essay Score
April 14, 2023
Some may find the rise of AI to be doom for all humanity but for others – it's a lifesaver. At least it was to this one student at Cardiff University who, as reported by the Incider, managed to bring up his average grade of 2.1.
Tom said that he used ChatGPT to quicker get access to the needed information. He didn't use the created response word-for-word but rather picked and adapted the parts to create his own essay that brought him his first high grade ever. This and previous similar situations made many educators question whether there's a place for AI in the learning process. The main narrative seemed to be that using these tools is considered cheating, which, however, is still hard to prove. Many institutions (including Cardiff University) started to review their policies trying to define acceptable and unacceptable uses of artificial intelligence in academia.
AI-Generated Academic Papers: Can They Fool the Professors?
April 22, 2023
As technical advancements continue to develop, especially AI, the debate about ethical implications, limitations, and balancing of AI continues.
Professors experienced in identifying such papers emphasized the importance of maintaining academic integrity and the human touch in essay writing. Many mentioned that, while AI can help streamline the writing process, generate ideas, and improve writing quality, it should be used as a supplementary tool rather than a replacement for human effort. The need for rigorous evaluation and fostering authentic student growth is crucial. Balancing AI's potential benefits with genuine engagement, critical thinking, and creativity were said to ensure it enhances the learning experience without detracting from it.
The ChatGPT Puzzle: Tackling AI-Generated Student Writings in the Classroom
April 24, 2023
The concerns of professors only grew as more and more students started using and trying to benefit from AI-powered tools like ChatGPT. Reddit became a place for educators to share their thought on the issue and give each other advice as to how they could handle instances of AI use in the classroom.
Teachers encouraged each other to promote creativity, originality, and critical thinking in students' work, familiarize themselves with AI-generated content characteristics, and discuss the ethical implications with students. Reevaluating assignment structures and educating students about the limitations of AI-generated content were mentioned to further discourage reliance on such tools. By emphasizing academic integrity and fostering a supportive learning environment, educators said they could tackle this challenge and prepare students for future success.
Confronting the AI-Written Work: Educators Share Insights and Strategies
April 27, 2023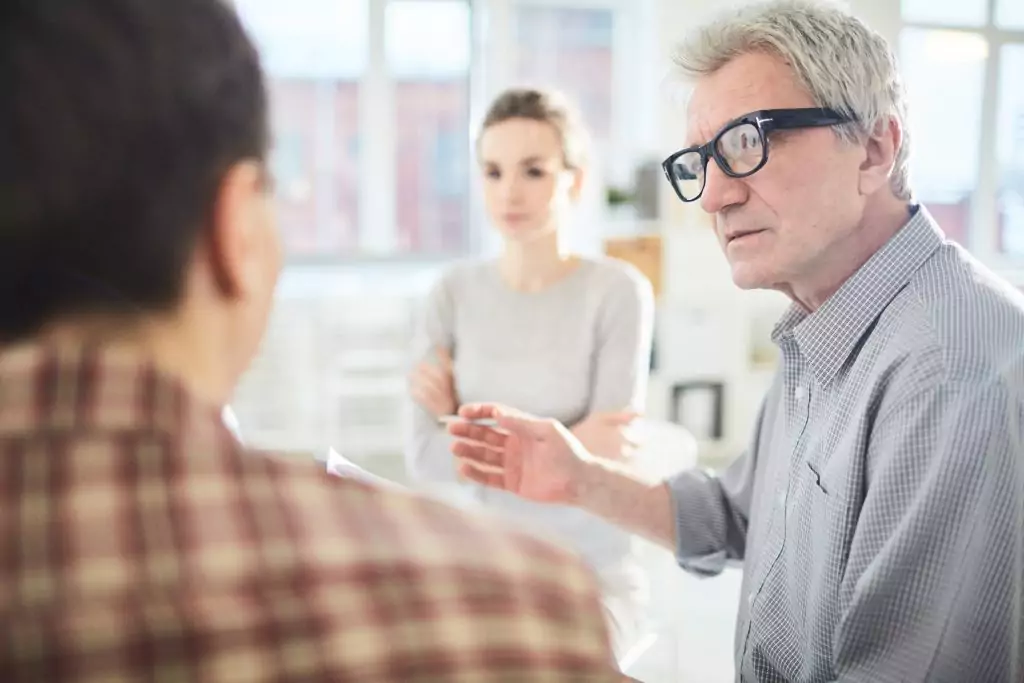 Continuing the topic of educational concerns, professors gathered in an active discussion to share their strategies for dealing with works that contained AI content.
Promotion of critical thinking skills, clear expectations setting, and maintenance of open communication were mentioned to help address the ethical concerns surrounding AI-generated work. Integration of AI literacy into the curriculum and fosterage of transparency and accountability could also empower students to use AI ethically and responsibly. As AI continues to advance, educators must remain vigilant and proactive in addressing the ethical and practical implications of this powerful technology.
Exposed: How AI Is Transforming Cheating and Why Oral Exams Could Be the Ultimate Solution
April 27, 2023
As universities tried to navigate the rise of AI use in classrooms, they raised the question of preventing cheating by bringing back oral examinations, as proposed by Dr. Joshua Krook, a law lecturer at the University of Adelaide.
Oral exams were said to minimize cheating, promote critical thinking, build confidence, and allow for a personalized assessment. However, they could also be time-consuming, subjective, and may not be suitable for all students. Universities were left with the duty to balance the benefits of meaningful learning experiences and preserve academic integrity against the logistical challenges of implementing oral exams in the face of AI-assisted cheating.
Follow us on Reddit for more insights and updates.