The realm of presentation tools sees a new entrant, Decktopus AI. This online tool aims to bring changes to how presentations are made, positioning itself as a useful resource for both students and professionals.
AcademicHelp Learning Hub
Use the most powerful academic tools to write better with AI, check for plagiarism and detect AI content!
Addressing Student Challenges
Creating visually appealing presentations can be a difficult task for students. Conventional tools such as PowerPoint can be demanding in terms of time and design proficiency. Decktopus AI introduces a solution to these challenges, presenting students with a user-friendly tool for crafting presentations.
Efficiency Features
Decktopus offers pre-structured layouts that can aid in producing professional-grade slides swiftly, potentially reducing time spent on design. This allows students to focus more on their content quality and presentation delivery.
Additional features of Decktopus include the option to incorporate forms into the slides, introducing an interactive element to the presentations. This feature can be used for immediate feedback, surveys, or collecting contact details during the course of a presentation.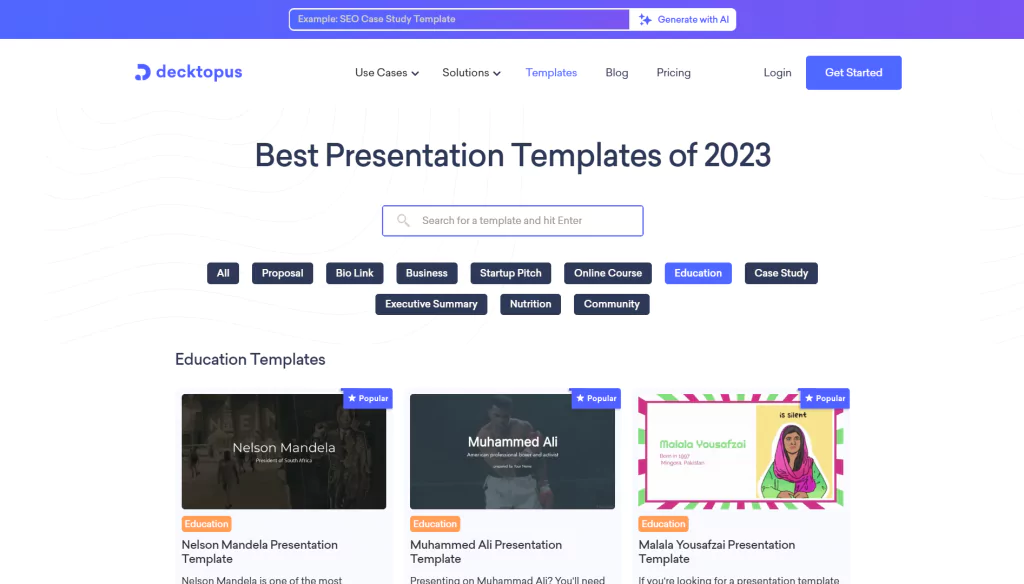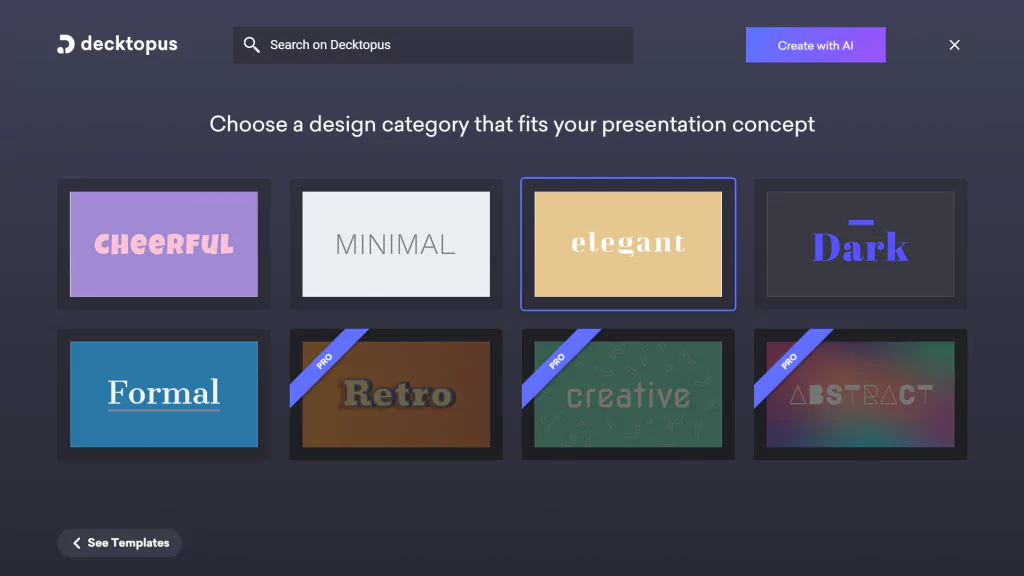 Furthermore, Decktopus promotes content prioritization, a feature designed to keep presentations concise and avoid information overload for the audience. This could potentially enhance students' communication skills by helping them deliver clear and focused presentations.
Subscription Plans for Students
Decktopus offers a variety of subscription plans designed to suit different budget levels. For a monthly fee of $4.99, students can unlock additional features like the creation of folders and access to analytics, which could be beneficial for individual students and professionals alike.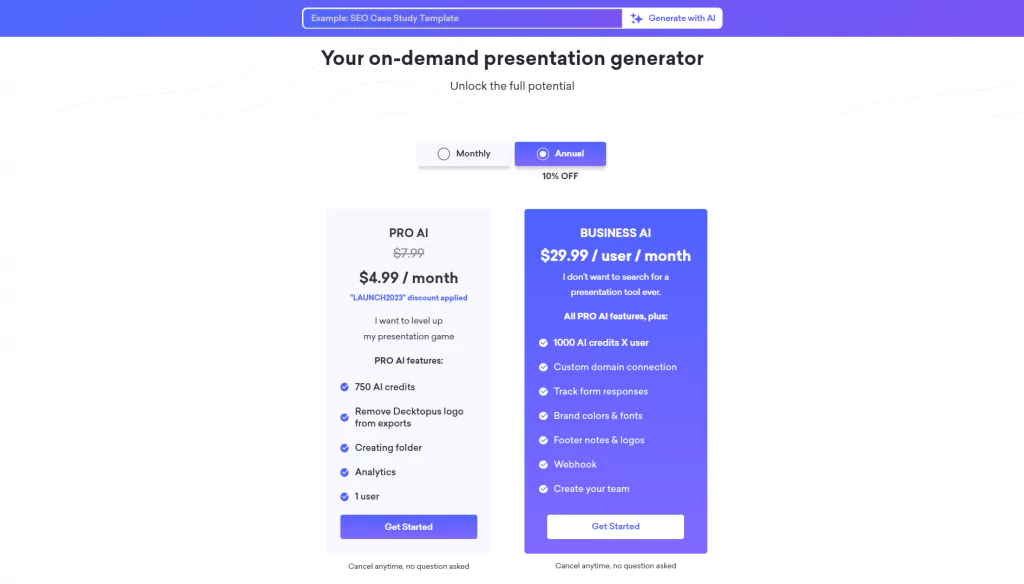 Decktopus AI's Approach to Presentation Design
Decktopus AI, with its user-friendly interface, interactive and customizable templates, and integrative functionalities, offers a novel approach to presentation design. It aims to assist students in creating effective presentations and fostering communication skills. However, as with any tool, its actual effectiveness and value will depend on the specific needs and preferences of the user. As Decktopus enters the presentation design space, it will be interesting to see how its presence evolves.
Discover more exciting projects – AI in Education: Promising Startups and Services
Related
Follow us on Reddit for more insights and updates.