JOIN OUR LEARNING HUB
One-stop solution for all your homework needs. Get the job done.

✅ AI Essay Writer ✅ AI Detector ✅ Plagiarism checker ✅ Paraphraser
Duolingo, a leading mobile learning platform, has launched a new program called "Early Learners First." This program will invest $1 million each year to help local child care providers in Pittsburgh. The aim is to make quality child care more available for families in the community.
Key Takeaways:
Duolingo is investing $1 million annually in Pittsburgh to address the child care crisis, focusing on enhancing the quality and availability of local child care services.
The program, "Early Learners First," will provide business coaching and grants to local child care providers, aiming to create more high-quality, tuition-free seats for families in need.
This initiative is a direct response to the urgent need in Pennsylvania, where the majority of child care services do not meet high-quality standards and the educators are underpaid.
The child care sector is facing a lot of difficulties, especially after the pandemic. A study shows that in Pennsylvania, less than half of the child care available meets high-quality standards. Also, child care teachers are earning less than $26,000 annually, making the situation even more challenging.
Helping the Pittsburgh Community
Duolingo's program will work with local child care providers to strengthen their operations. It will help them increase capacity and support more families. The goal is to fund more seats in high-quality child care centers for local families. Kendra Ross, from Duolingo, shared the company's excitement about helping the local community by ensuring access to quality child care and education.
"We're excited to help create a sustainable early learning ecosystem in Pittsburgh to ensure that our local community has the tools necessary to thrive, which includes access to quality child care."
This is part of Duolingo's mission to be a good neighbor and improve access to education in its local community.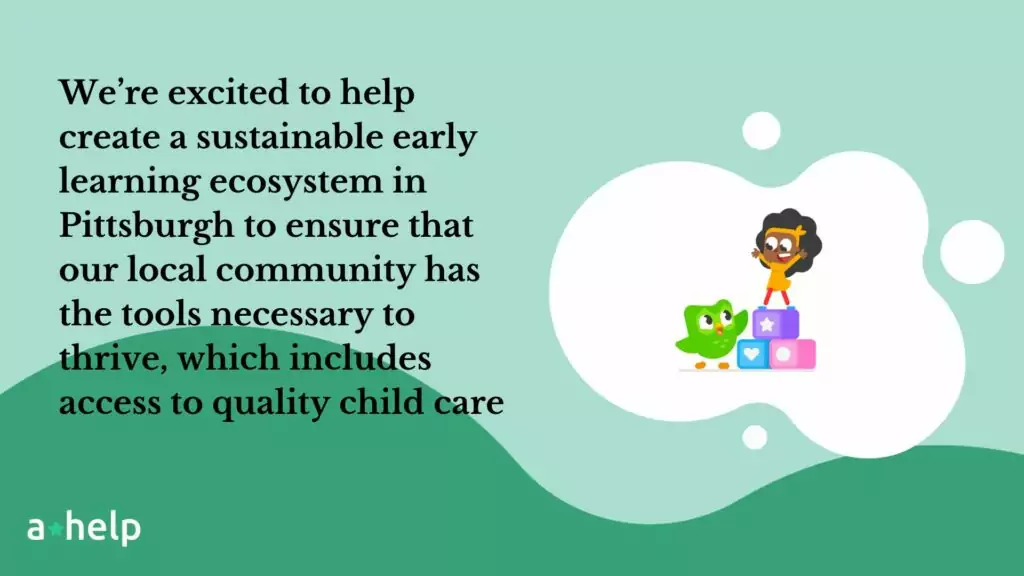 The program is starting with its first phase of funding to help child care centers increase their services and support to families. Chosen providers will get business coaching to help them stabilize their businesses. In the coming years, grants will be given to early learning programs, which will help in providing tuition-free seats to deserving families.
Duolingo is partnering with The Early Excellence Project, Candor & Co Consulting, and Trying Together to work towards reducing the opportunity gap in early childhood education for children from underserved areas. The program is seen as a crucial step in bringing equality to early childhood education in Pittsburgh. Lyasha Bishop-Gaines, Executive Director of The Early Excellence Project, says:
"We believe the Early Learners First program is a fantastic step towards bringing equity into early childhood education in Pittsburgh."
To sum up, Duolingo's "Early Learners First" program is investing $1 million per year to enhance the quality and availability of child care in Pittsburgh. This will help local providers to improve their services and will make quality child care accessible to more families, addressing the ongoing crisis in the child care sector.
For more information on the Duolingo Early Learners First program, visit the Duolingo blog.
Related
Follow us on Reddit for more insights and updates.