Scholarcy is an online tool designed to streamline the process of document analysis. It leverages artificial intelligence to rapidly evaluate and summarize documents such as research articles, reports, and book chapters. Presenting essential information in a structured flashcard format, Scholarcy aims to simplify the consumption of complex texts.
AcademicHelp Learning Hub
Use the most powerful academic tools to write better with AI, check for plagiarism and detect AI content!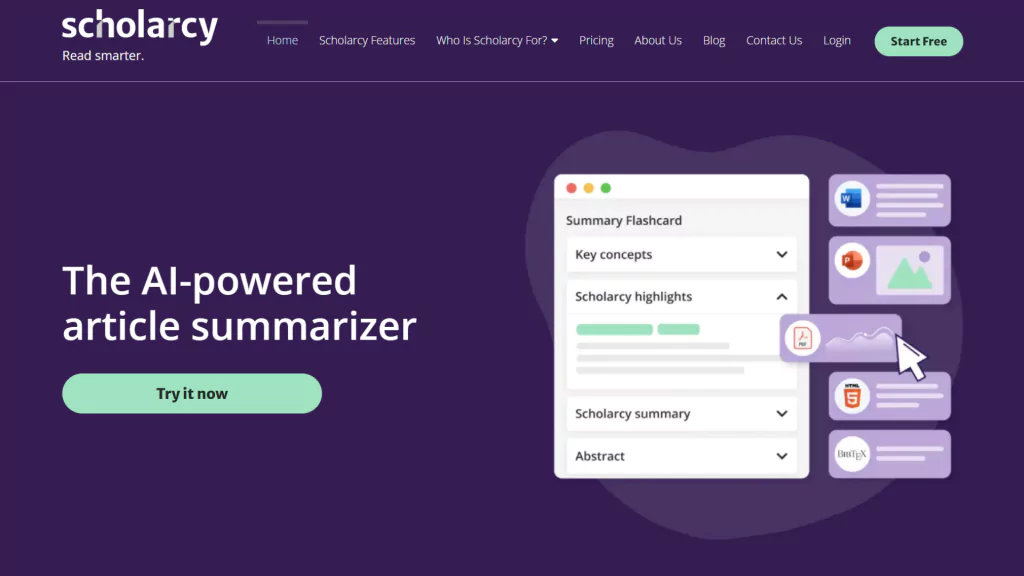 What Does Scholarcy Do for Students?
Scholarcy provides a platform for students to quickly understand the crux of extensive documents. By generating organized and concise summaries, Scholarcy helps students navigate through large volumes of information. Furthermore, Scholarcy highlights key references within these documents, offering students a guide to important points. With the added feature of a browser extension, students can create a searchable collection of summary flashcards for future reference.
The Value Scholarcy Brings to Students
Scholarcy offers several advantages to students, one of which is time efficiency. By providing summarized versions of extensive documents, Scholarcy reduces the amount of time students spend reading and understanding these materials.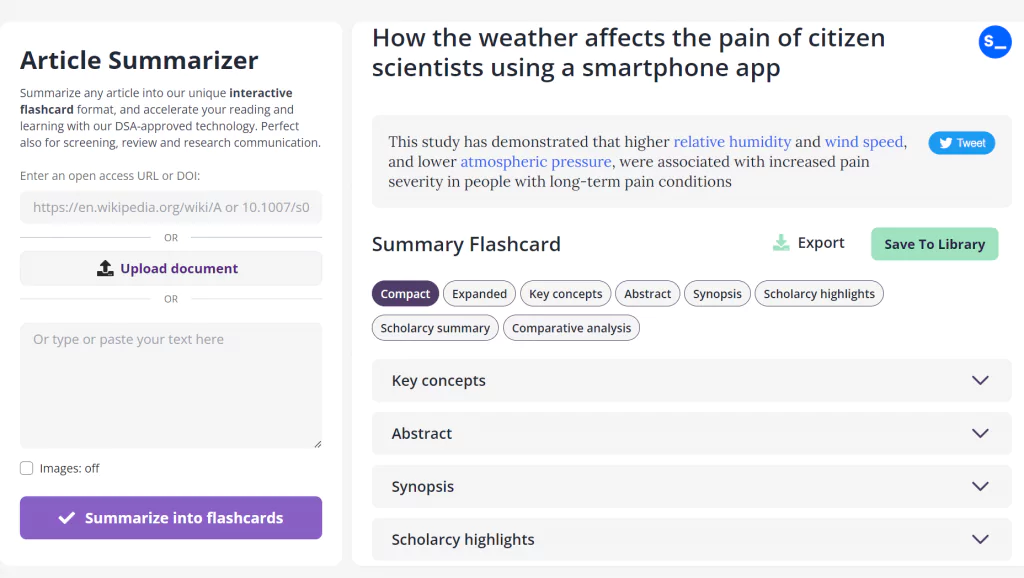 Scholarcy's summary flashcards present information in a structured and accessible format. This approach helps to enhance comprehension and information retention, allowing students to better understand the main points of a document.
Automatic reference extraction is another feature that benefits students. It provides an overview of key references within a document, helping students focus on essential points.
The browser extension feature allows students to create a personalized library of summary flashcards. This searchable collection can be accessed from any device, providing students with a convenient way to manage and review summarized information.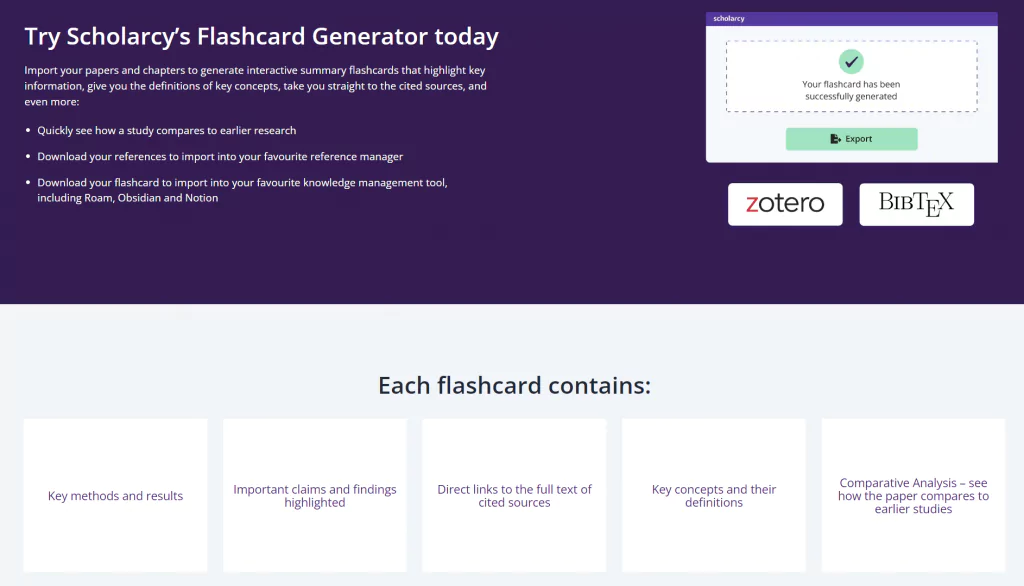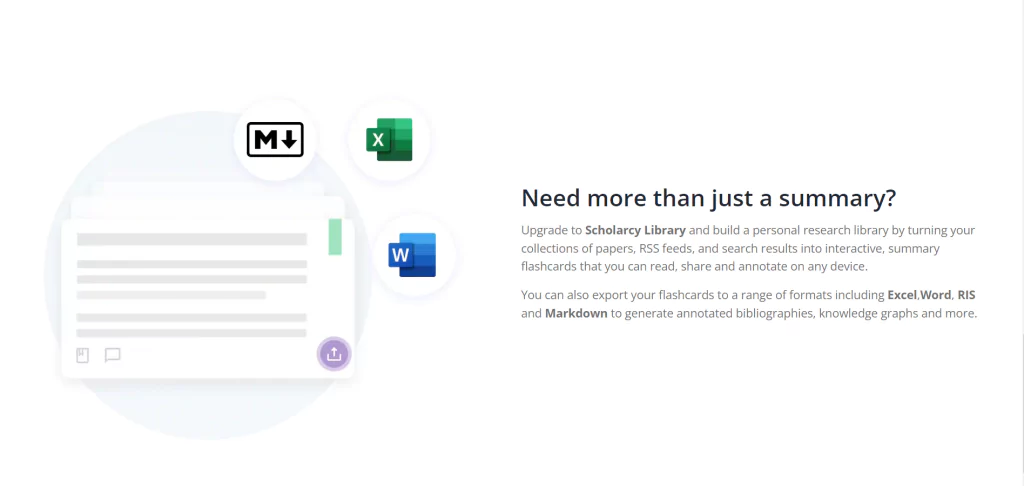 How Much Does Scholarcy Cost for Students?
Scholarcy offers a free trial for the first seven days, followed by a monthly subscription fee of $9.99. This pricing structure aims to provide students with an affordable solution to help them efficiently navigate through extensive documents.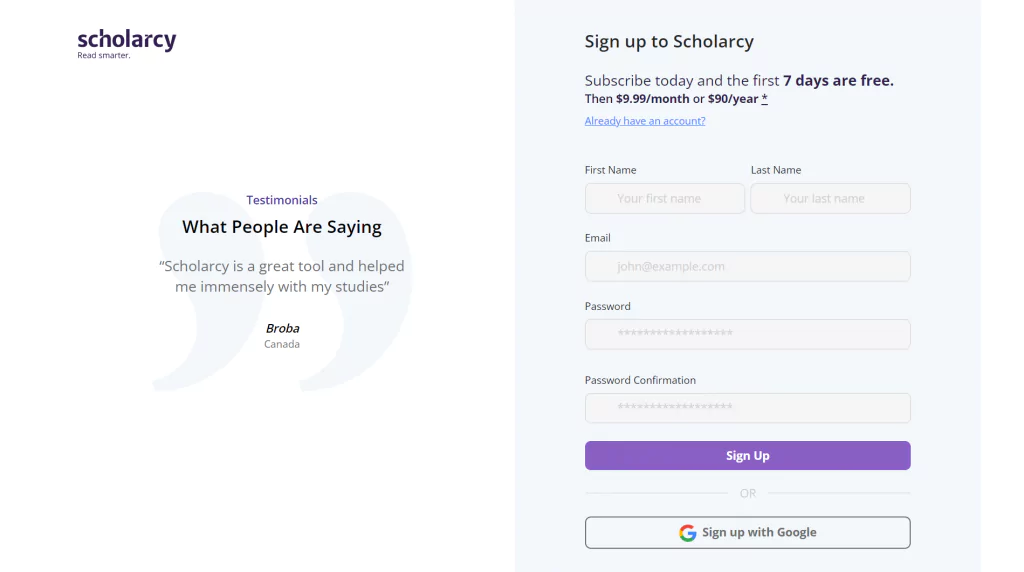 In conclusion, Scholarcy uses AI technology to transform the process of document analysis. Its features, which include summarizing documents, extracting key references, and creating a personalized library of summaries, provide practical solutions to challenges commonly faced by students. By offering a streamlined way to understand and retain complex academic information, Scholarcy is a tool that students could find beneficial in their academic pursuits.
Discover more exciting projects here AI in Education: Promising Startups and Services
Related
Follow us on Reddit for more insights and updates.