The landscape of education has been steadily evolving with the integration of technology into learning methods. One of the most recent developments in this domain is Tandem GPT, an AI-based language partner offering a comprehensive language learning experience.
AcademicHelp Learning Hub
Use the most powerful academic tools to write better with AI, check for plagiarism and detect AI content!
Tandem GPT: A Beneficial Tool for Students
Tandem GPT aims to offer an improved and more engaging method for language learning. It enables students to practice languages through realistic conversations, thus providing an interactive method of learning.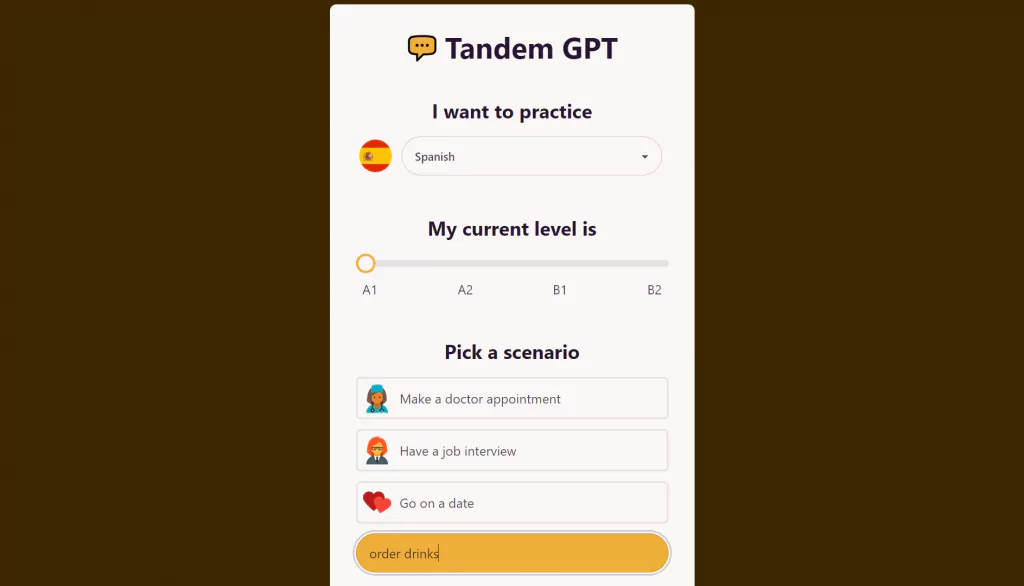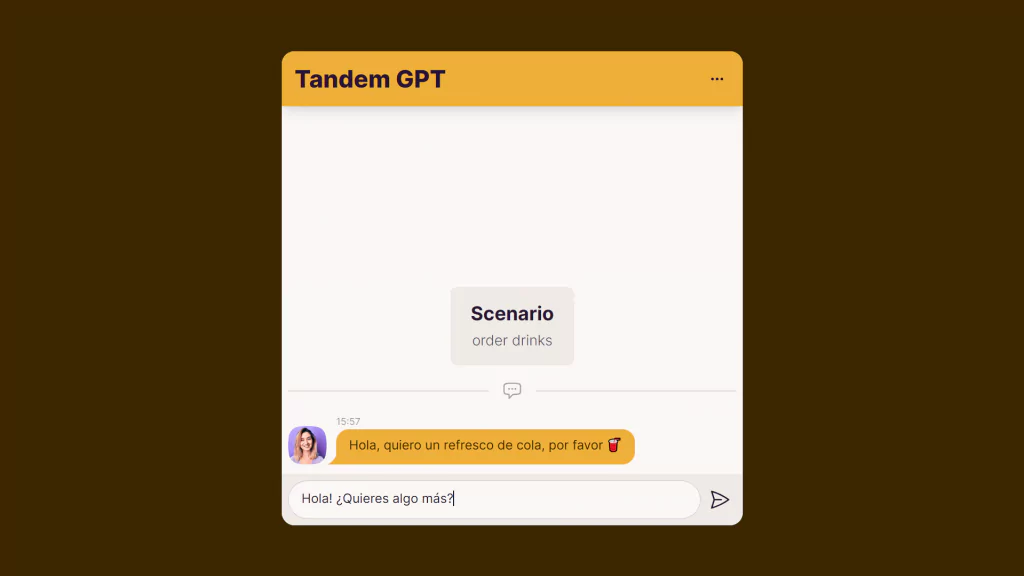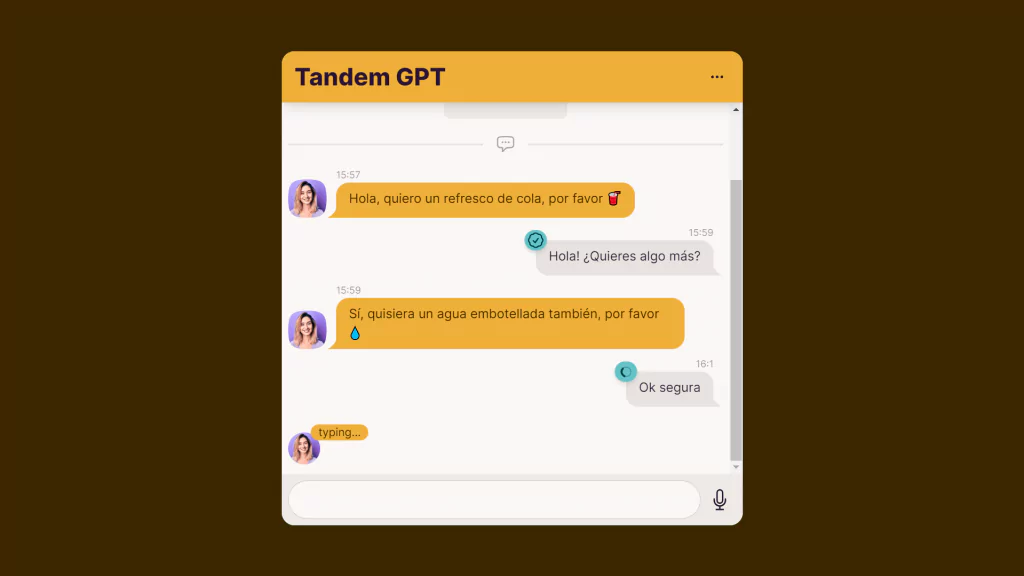 The tool's 24/7 availability ensures that learning can happen at any time, offering students the flexibility to adapt their language practice according to their schedule. This feature caters to students' different learning needs and circumstances, providing an accommodating and personalized learning approach.
One of Tandem GPT's key features is its voice messaging capability. This allows students to not only read and write in the language they are learning but also listen to and speak it, thus improving their pronunciation and listening skills.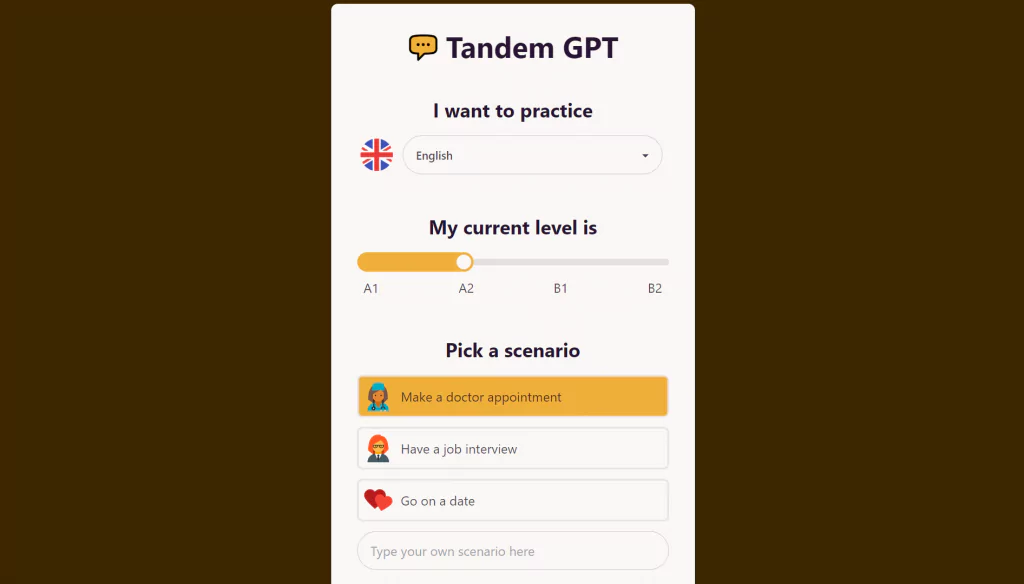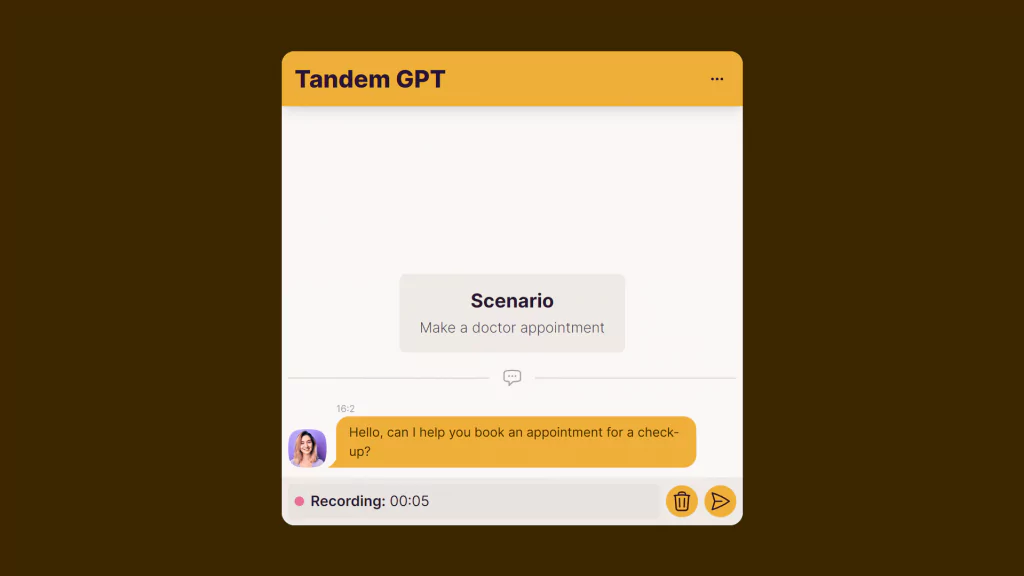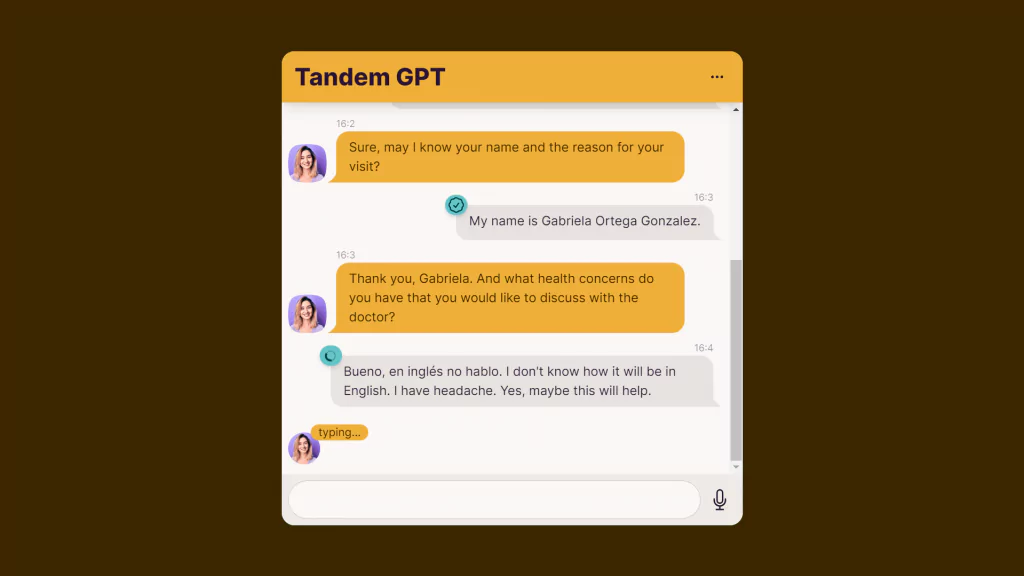 Tandem GPT adapts to different learning scenarios, maintaining an appropriate professional tone. The platform's focus on grammar and sentence construction is another valuable feature that can help students improve their language proficiency. It provides sentence suggestions and rephrased words, simulating a personal language tutor's guidance.
Accessibility and Cost for Students
Tandem GPT's universal accessibility and no-cost service make it a particularly appealing option for students learning a new language worldwide. But it requires a quick sign-up process. Anyone with internet access can utilize its features for free. If you are ready to keep practiving more, this procedure wil take only a few seconds of your time.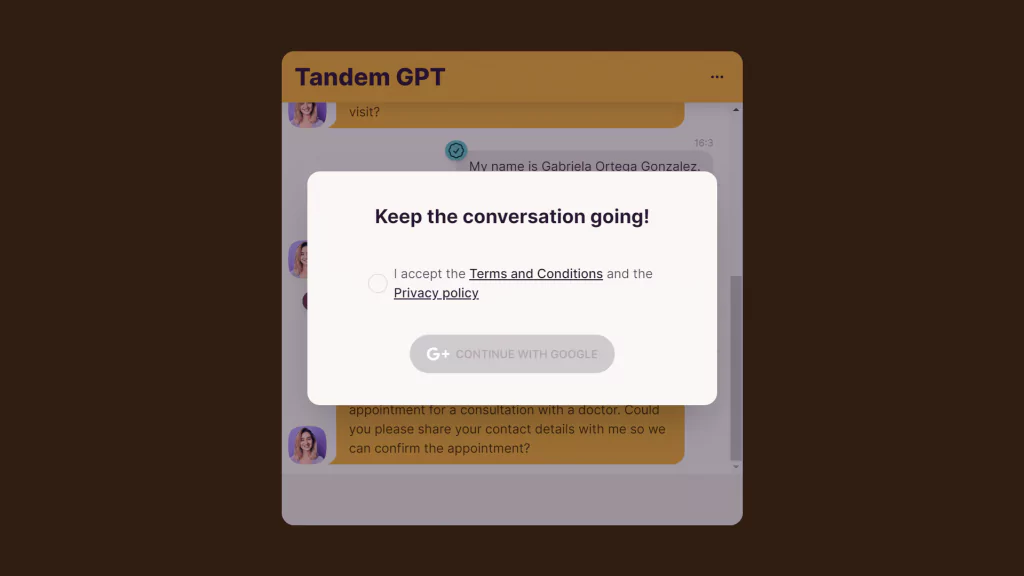 In summary, Tandem GPT is a progressive AI language learning tool designed to provide a unique, interactive, and comprehensive language learning experience. With a focus on user-centric features and continuous improvements based on user feedback, Tandem GPT contributes to the future of language learning.
Discover more exciting projects – AI in Education: Promising Startups and Services
Related
Follow us on Reddit for more insights and updates.