JOIN OUR LEARNING HUB
One-stop solution for all your homework needs. Get the job done.

✅ AI Essay Writer ✅ AI Detector ✅ Plagiarism checker ✅ Paraphraser
Nowadays, there is a plethora of services and apps where you can learn any foreign language you wish. Whether you choose to join an online lesson from home or pop into a café to review flashcards, any option you choose means you can personalize your studying approach. Meet WorkbookPDF, which offers ultimate freedom and tons of useful materials for your language learning journey.
| | | | |
| --- | --- | --- | --- |
| 💡 Idea | 🖥️ User experience | 📚 Value for money | 🌟Score |
| 20/25 | 15/25 | 37/50 | 72/100 |
At the heart of WorkbookPDF's offering is its ability to customize educational content. Utilizing artificial intelligence, the tool crafts workbooks that are aligned with the user's language level. Whether a beginner or advanced learner, users can find content specifically designed to enhance their grammar and vocabulary skills.
Diverse and Dynamic Exercise Formats
The uniqueness of WorkbookPDF lies in its diverse array of exercises. Each workbook is a compilation of engaging and illustrated activities designed to cater to different learning styles. From fill-in-the-blanks to translation and words matching, the exercises are structured to reinforce various language skills. What's more, they can be completed at the learner's convenience, either online or in a downloadable PDF format.
WorkbookPDF acknowledges that language learning is incomplete without understanding the cultural context. Therefore, it incorporates cultural facts related to the language of study, ensuring that learners gain a holistic educational experience.
Embracing linguistic diversity, WorkbookPDF offers a broad spectrum of languages. Users can choose from English, Spanish, French, Korean, Japanese, Chinese, Hindi, German, Arabic, Russian, and Italian, making it a tool with global appeal.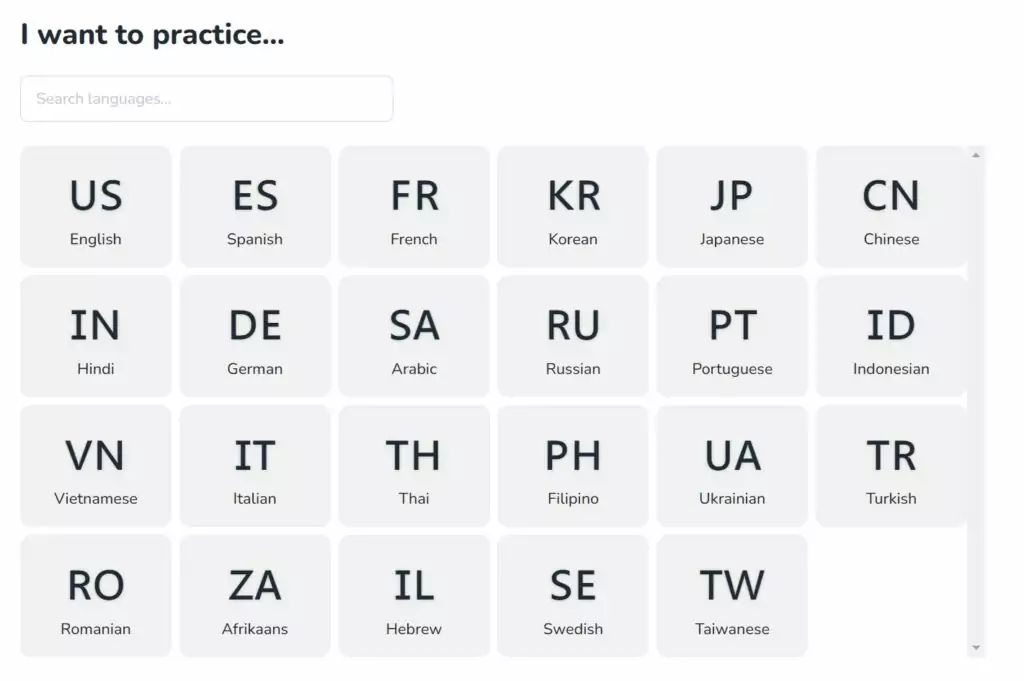 Designed to be not only educational but also enjoyable, the workbooks can be completed in a time-efficient manner, typically requiring 2 to 4 hours. This makes WorkbookPDF an ideal solution for busy students searching for ways to enhance their language proficiency without compromising on their time.
Pricing Options
If you want to try this service, get ready to pay. Understanding the varied needs of its users, WorkbookPDF has introduced different pricing models. At the moment there are 3 models available, where the 7-day plan starts from $19.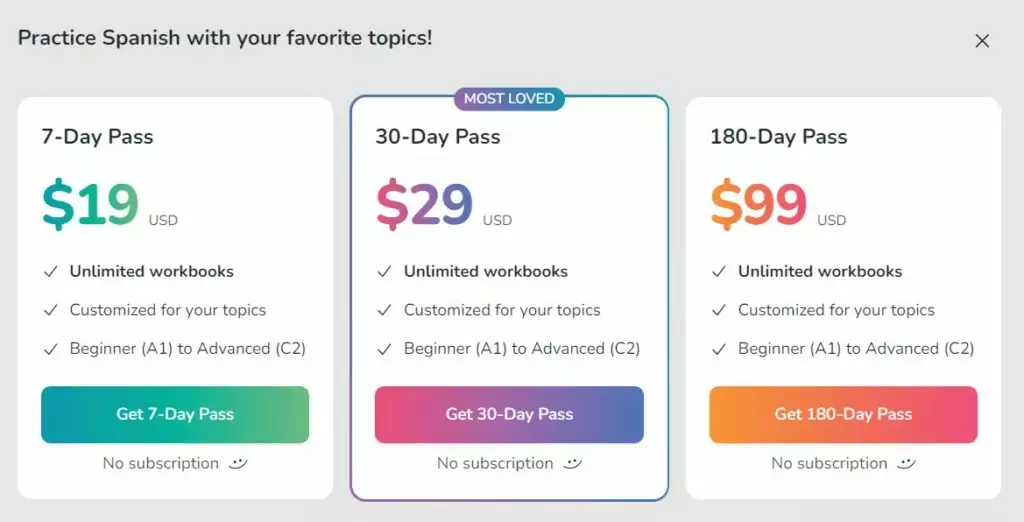 WorkbookPDF is not just another language learning application. It is a testament to the possibilities that AI integration brings to education. With its personalized approach and engaging content, WorkbookPDF is poised to become an indispensable resource for language learners worldwide.
Discover more exciting projects – AI in Education: Promising Startups and Services
Related
Follow us on Reddit for more insights and updates.