This month: A Supreme Court ruling sparked conversation on the lack of intellectual diversity in universities, emphasizing the need for a wider range of perspectives within academic settings. Community colleges are stepping up to address the increasing demand for online learning, demonstrating a flexible response to changes in educational needs. Debunking myths about university rankings was also a hot topic, as critics argue that a higher rank doesn't necessarily equate to better education. Lastly, the importance of effective student mentorship has been highlighted, revealing its potential in unlocking students' academic and personal development.
AcademicHelp Learning Hub
Use the most powerful academic tools to write better with AI, check for plagiarism and detect AI content!
If you are not into reading the news but still want to stay updated on the latest trends in higher education, A*Help got you covered. We collect all the juiciest and most discussed topics to form a monthly digest to keep you posted on what's happening in the studying world. We are determined to give you the most valuable pieces so you don't waste your time on irrelevant information. On top of that, this news summary can be useful in showing you which tendencies in higher education to expect in the future.
Supreme Court Ruling Reveals Lack of Intellectual Diversity in Universities
July 12, 2023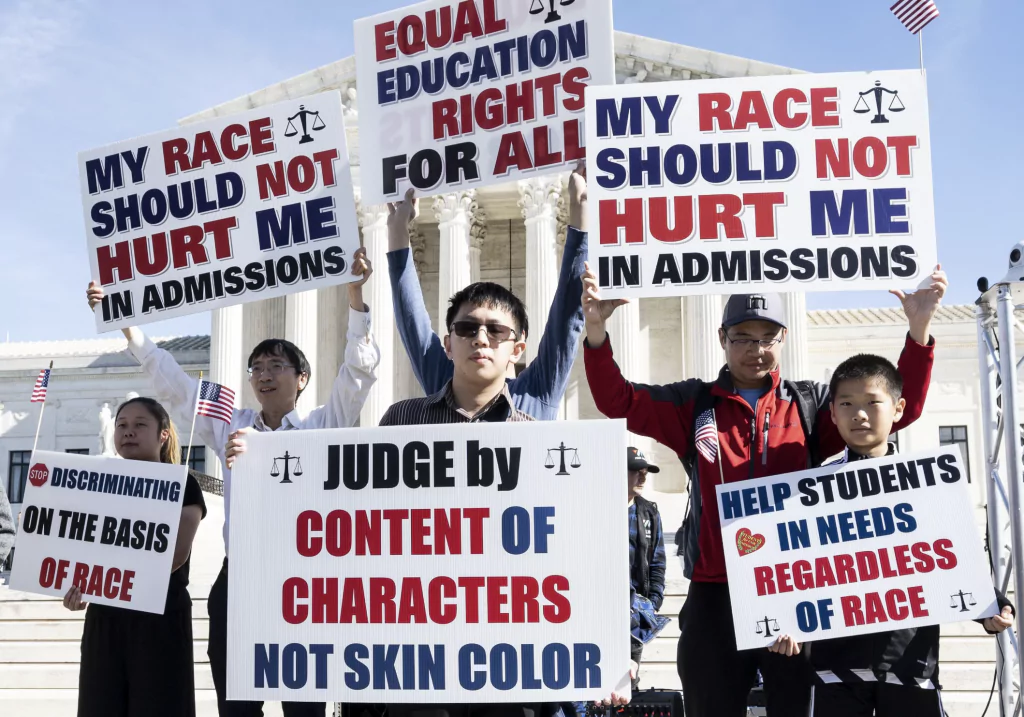 A recent Supreme Court ruling has brought to light a potential lack of intellectual diversity in higher education.
The court case in question revealed a strong political and ideological bias in universities, challenging the notion that these institutions represent a broad spectrum of thoughts and perspectives. Critics argue this can limit student exposure to a range of ideas, thereby impacting their academic and intellectual growth. The case has sparked significant discussion about the need for universities to actively foster an environment where varied intellectual views are valued and encouraged.
Community Colleges Respond to Growing Demand for Online Learning
July 14, 2023
In response to the increasing demand for online learning, community colleges are expanding their digital offerings.
This shift is driven by a diverse student population seeking flexibility in their learning schedules due to work commitments, family responsibilities, and other factors. The move towards digital learning is supported by advancements in education technology, which have made online education more accessible and interactive. Despite challenges such as the digital divide and student engagement, community colleges are investing in online course development and support systems to ensure student success.
Higher Rank, Better Education? Debunking Myths Surrounding University Rankings
July 25, 2023
The correlation between higher university rankings and better education is not as straightforward as commonly perceived. Many factors influence these rankings, and not all directly reflect the quality of education.
Variables such as reputation, wealth, selectivity, and alumni success significantly impact these rankings, which may not reflect the individual student's experience. Furthermore, these rankings often don't consider the learning environment, diversity, faculty dedication, and support services that directly impact a student's educational journey. Hence, prospective students are encouraged to consider a variety of factors beyond rankings while choosing their higher education institution.
Unlocking Potential: The Art of Effective Student Mentorship
July 26, 2023
Effective student mentorship has been highlighted as a pivotal tool in unlocking student potential. The practice of pairing students with experienced individuals in their field of study has shown significant results in fostering student success.
Mentors provide a wealth of knowledge, insights, and guidance to mentees, facilitating their personal and professional growth. They can bridge the gap between theoretical knowledge and practical application, equip students with necessary soft skills, and foster resilience in the face of challenges. Educational institutions are encouraged to incorporate comprehensive mentorship programs to enhance student experience and success.
Related
Follow us on Reddit for more insights and updates.