In an unprecedented event, Marlin High School in Texas was forced to postpone its eagerly awaited graduation ceremony. The stunning decision came in the wake of a disturbing discovery during an internal audit that revealed a significant majority of the senior class had not met the basic graduation requirements to earn their diplomas.
AcademicHelp Learning Hub
Use the most powerful academic tools to write better with AI, check for plagiarism and detect AI content!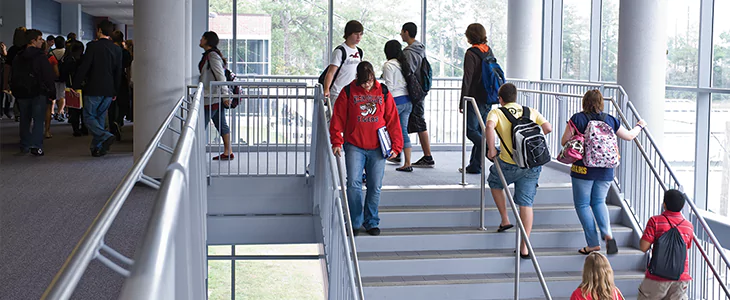 Key Takeaways
Among the 33 seniors in Marlin High School's traditional program, only five fulfilled the criteria necessary for graduation.
Another 12 students managed to meet the graduation requirements, bringing the total number of prospective graduates to 17.
The school district decided to postpone the graduation ceremony until a larger percentage of the senior class can graduate.
Parents and Students Express Disappointment
During an emergency meeting convened with the school administrators, parents and students alike expressed their dismay and disappointment. Parents related their own sense of confusion and sadness, especially those who had arranged for family members to travel great distances to be part of the graduation ceremony. Students, on the other hand, accused teachers of frequent absenteeism and administrators of delaying critical information concerning class-hour credits and presenting inconsistent numbers later on.
Jesse Bustamante, Marlin's director of human resources, who also assumed teaching responsibilities at the high school during the year. The assertion was, however, met with strong disagreement from students, who gave vent to their frustrations over the perceived lack of support

"The support was there for students from teachers"
School District Maintains High Standards for Graduation
Darryl Henson, the Marlin ISD Superintendent, was firm in his stand about maintaining the stringent state standards for education, citing it as the compelling reason behind the postponement of the graduation ceremony. He underscored the imperative for all students in Marlin ISD to meet all graduation requirements, aligning with the high standard expected of any other student in Texas.
Superintendatn Heson wrote in his Twitter account:

"Let this be a lesson learned for all. As we navigate through our annual graduation audit, we must dutifully ensure that all students have successfully met all requirements."
The Importance of Setting Clear Graduation Requirements for High School Students
Graduation requirements act as a compass guiding students, teachers, and parents about the essential achievements required for a student to graduate. They are instrumental in maintaining educational excellence and ensuring students are equipped to face life's challenges post-high school.
Here's a deeper look at why setting clear graduation requirements is crucial:
Ensures Educational Standards: Clearly defined requirements act as pillars upholding the academic integrity of a school or district, ensuring students reach a particular level of knowledge and skills.
Prepares Students for Future: Requirements serve as the foundation that prepares students for the next phase of their lives, be it higher education or entering the job market, by ensuring they have attained the necessary competencies.
Guides Students and Teachers: They provide a detailed roadmap for students' high school journey and aid teachers in structuring their teaching strategies effectively.
Promotes Accountability: Clear requirements foster a culture of accountability, propelling students to take ownership of their learning and urging teachers to assume responsibility for their pedagogy.
The Final Words
In conclusion, the sudden postponement of the graduation ceremony at Marlin High School is a stark reminder of the inherent importance of fulfilling graduation requirements. This event has underscored the fact that graduation requirements are not merely a list of tasks to be accomplished, but a pledge to maintain the educational standards that will shape our students' futures.
The school district's decision to switch to a four-day school week in the upcoming academic year aims to address two crucial issues. Firstly, it's expected to minimize the frequency of missing class-hour credits, a problem highlighted by the recent audit. Secondly, it will help to improve teacher attendance, thus providing students with better academic support.
Despite the frustrations and disappointment experienced by the senior class and their parents, this incident presents an opportunity for the Marlin ISD. By drawing lessons from these circumstances, they can reinforce their commitment to upholding high educational standards and bolstering their strategies to ensure that every student is well-prepared to graduate and take their next steps into the future.
The journey to graduation is indeed a shared responsibility among students, teachers, and administrators alike. The district's new plans signal a commitment to supporting both students and teachers, taking steps to address teacher shortages, and paving the way for a more supportive educational environment for all.
Related stories:
Post-Grad Crisis: Finance Graduate Ponders Major Change
A Student Distresses Over Looming Monthly Student Loan Payment
Unveiling Trauma in Graduate Applications: A Double-Edged Sword?
Follow us on Reddit for more insights and updates.