This month: Language students are finding innovative ways to tackle common hurdles in language acquisition. For those seeking to elevate their language skills from B2 to C1 level, experts recommend engaging with native content such as books, movies, and podcasts, participating in discussions and debates, and fine-tuning grammar and vocabulary. In the meantime, Duolingo, a popular language learning app, continues to make waves with its gamified approach to language acquisition. However, there's also a new wave in language education as learners are increasingly embracing AI chatbots. These chatbots simulate conversations and offer instant feedback, allowing learners to practice speaking and listening skills in a safe and controlled environment.
AcademicHelp Learning Hub
Use the most powerful academic tools to write better with AI, check for plagiarism and detect AI content!
If you are not into reading the news but still want to stay updated on the latest trends in language learning, A*Help got you covered. We collect all the juiciest and most discussed topics to form a monthly digest to keep you posted on what's happening in the world of linguistic acquisition. We are determined to give you the most valuable pieces so you don't waste your time on irrelevant information. On top of that, this news summary can be useful in showing you how to harvest opportunities for more efficient language studying. 
Language Students Break Down The Most Common Barriers to Learning
05 Jun '23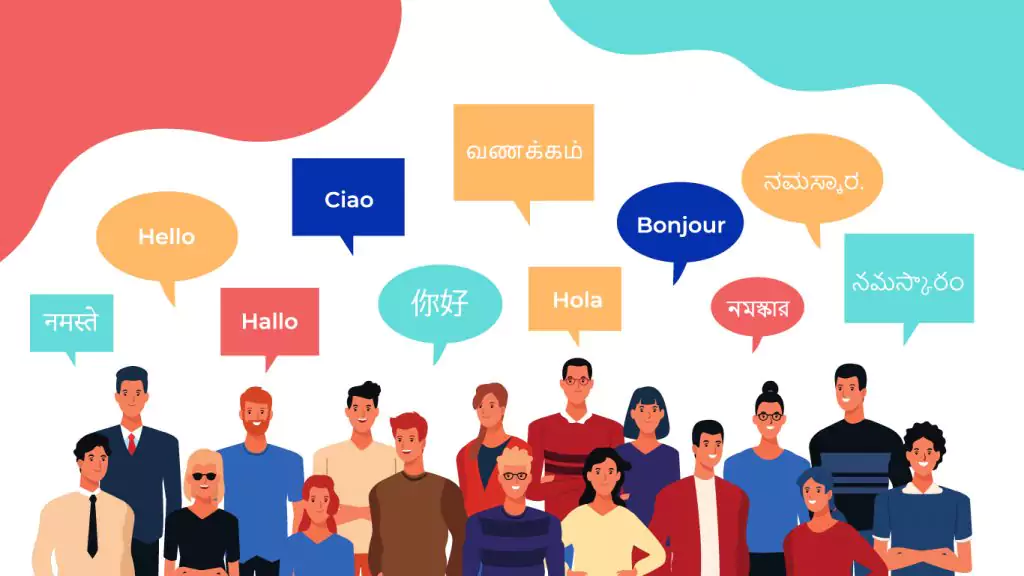 Language students are employing creative strategies to surmount common obstacles in language acquisition.
Recognizing that motivation, retention, and pronunciation are some of the biggest challenges, students are setting realistic goals, immersing themselves in the language through media and conversation, and using spaced repetition techniques for better memory retention. These innovative approaches are not only helping in overcoming barriers but are also making the learning process more enjoyable and effective. The focus is on practical engagement and consistent practice, as students strive to become proficient in their chosen languages.
Tactics to Elevate Your Language Skills from B2 to C1 Level
10 Jun '23
For language learners aiming to progress from intermediate B2 to advanced C1 level, experts recommend a series of tactics. Engaging with native content such as books, movies, and podcasts is crucial for immersion and understanding cultural nuances.
Participating in discussions and debates helps in refining speaking skills. Additionally, fine-tuning grammar and vocabulary through targeted practice is essential. The transition from B2 to C1 requires a focused approach, wherein learners are encouraged to go beyond structured lessons and engage more deeply with the language in real-world contexts. Consistent practice and cultural immersion are highlighted as keys to success in achieving advanced language proficiency.
Behind the Scenes of Duolingo's Language Learning Revolution
23 Jun '23
Duolingo, a popular language learning platform, is revolutionizing the way individuals learn languages through its gamified approach.
Offering engaging mini-lessons, rewards for achievements, and a supportive community, Duolingo makes language learning both accessible and enjoyable. Its bite-sized lessons are designed to fit into busy schedules, while the reward system motivates learners to remain consistent. Moreover, the app's community features allow for social learning, where users can connect and learn from each other. Duolingo's innovative approach is democratizing language learning by catering to the diverse needs and preferences of learners worldwide.
Language Learners Embrace AI Chatbots for A New Wave of Education
26 Jun '23
If you started using AI to help you learn, you are not the only smart one. Language learners are increasingly turning to AI chatbots as a resourceful tool for practicing and improving language skills.
These chatbots, which simulate real conversations, provide learners with an opportunity to practice speaking and listening skills in a safe and controlled environment. Moreover, instant feedback from chatbots helps learners correct mistakes and improve pronunciation on-the-go. Especially beneficial for those who may not have access to native speakers for practice, AI chatbots are being recognized as a game-changer in language education, offering an interactive and responsive learning experience.
Follow us on Reddit for more insights and updates.