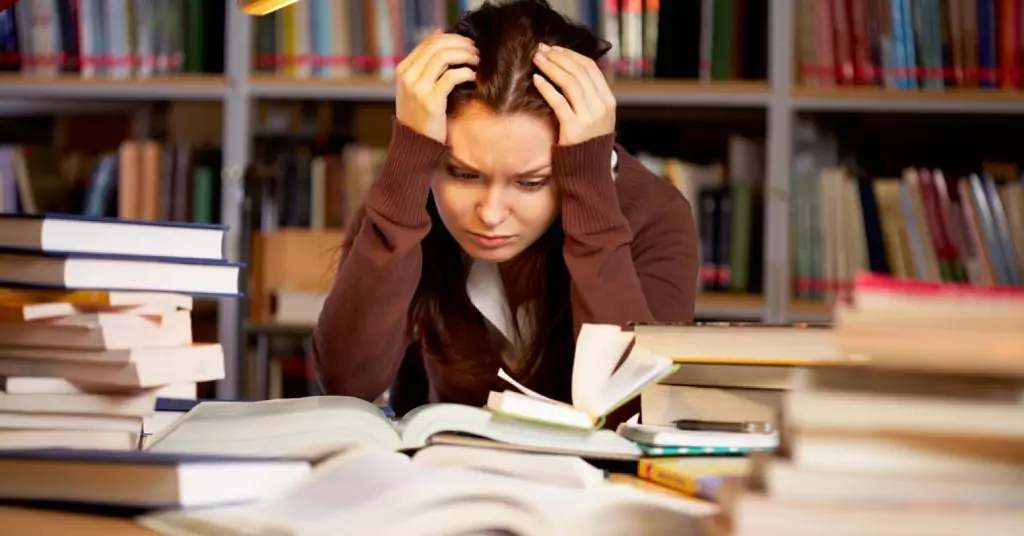 Key takeaways:
Majority of students struggle with teaching styles, prompting the need for inclusive active learning strategies.
Students urge for more flexible deadlines to aid academic success.
Perceptions of grading fairness vary greatly across racial, socioeconomic, and disability lines.
An advising gap exists, especially for non-white students, highlighting the need for comprehensive academic guidance.
Only a minority of students believe cost is considered when professors choose class materials.
Inside Higher Ed and College Pulse conducted an extensive review of academic life in the United States in the first quarter of 2023, as reported by Inside Higher Ed. The nationwide survey presents a panorama of the academic world through the eyes of 3,004 two- and four-year college students. But what does this tell us about the significant challenges students face?
AcademicHelp Learning Hub
Use the most powerful academic tools to write better with AI, check for plagiarism and detect AI content!
Teaching Style Disparities
A majority, 55 percent, struggled due to incompatible teaching styles. This issue was particularly acute for students with learning disabilities and LGBTQIA+ students. Experts urge educational institutions to adopt inclusive active learning strategies to cater to diverse learning needs.
Deadline Flexibility Concerns
Students are urging more compassionate and flexible deadline policies, especially under extenuating circumstances. Fifty-seven percent of respondents called for more deadline flexibility, stating this would enhance their academic success. These concerns were more prominent among students receiving financial aid.
Grading Perception Discrepancies
Race, socioeconomic status, and learning disabilities significantly influence students' views on grading fairness. White students were found to be the likeliest to perceive grading as fair. These findings question the efficacy of conventional grading systems, prompting a push toward alternative models like standards-based grading.
Balancing School and Life
Forty-seven percent of students stated that balancing schoolwork with other responsibilities negatively affected their academic success. This issue was particularly pronounced among women and students receiving financial aid. The survey spotlights the need for effective support systems to ensure a healthy school-life balance.
Mental Health Struggles
Four in ten students reported that mental health issues hindered their academic success. The rate was significantly elevated for students with learning disabilities and LGBTQIA+ students, highlighting the need for comprehensive mental health support within educational institutions. The American College Health Association found in a 2019 survey that 45% of students reported feeling "so depressed that it was difficult to function" at least once in the past year.
Inadequate Academic Advising
Only 55 percent of respondents had received guidance on required courses for graduation, suggesting a significant gap in the advising function. The disparity was particularly noticeable among non-white students, prompting the need for improved and inclusive academic advising strategies.
Institutional Holds and Graduation Rates
Underrepresented students were found to be disproportionately affected by administrative holds, hindering class registration. There appears to be a correlation between such holds and delayed graduation rates, which impacts institutional diversity, equity, and inclusion efforts.
A study by Education Trust discovered that graduation rates for first-time, full-time Black students at four-year public colleges and universities were 22.9% lower than their white peers. This discrepancy could be partly attributed to administrative barriers like institutional holds.
Registration Issues and Course Availability
Three in ten students missed out on essential courses due to filled capacities before they could register. The problem was more prevalent among four-year college students, highlighting the necessity of streamlining course registration and ensuring equitable access to needed courses.
Cost Consideration for Class Materials
Only 30 percent of students felt their professors considered affordability when selecting class materials. A 2018 survey by the U.S. Public Interest Research Group found that 65% of college students had decided against buying a textbook because it was too expensive. Given the critical impact of financial strain on academic success, institutions are urged to adopt innovative course materials models that balance cost-effectiveness and educational quality.
Diversity in Course Materials
While 40 percent of students acknowledged their professors' efforts to choose diverse course materials, the percentage also raises the question of whether enough is being done to diversify academic content and reflect a variety of perspectives.
In essence, the findings from this survey serve as a call to action for institutions to embody a more empathetic, inclusive, and flexible approach to education. To ensure no student is left behind, the higher education community must rise to the occasion, addressing these challenges head-on to foster an academic environment that truly nurtures success for all.
Related stories:
STEM Student Juggles Academics, Work, and Social Life
Reimagining EdTech Gamification: A New Strategy for Student Motivation
Balancing Life: How Full-Time College Students Manage Work and Academics
Follow us on Reddit for more insights and updates.