Quick Overview
Cambly, one of the prominent language tutor websites, is solely dedicated to elevating your English language skills to the highest levels. Here, you will find a variety of native speakers from different origins, who will teach you according to your specific needs and requirements.
Value for Money — 15/25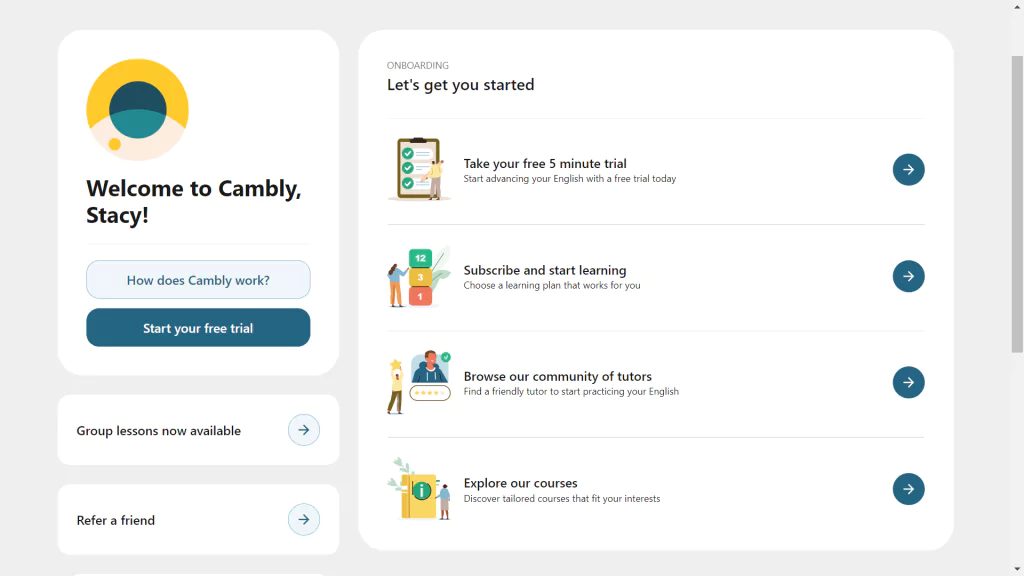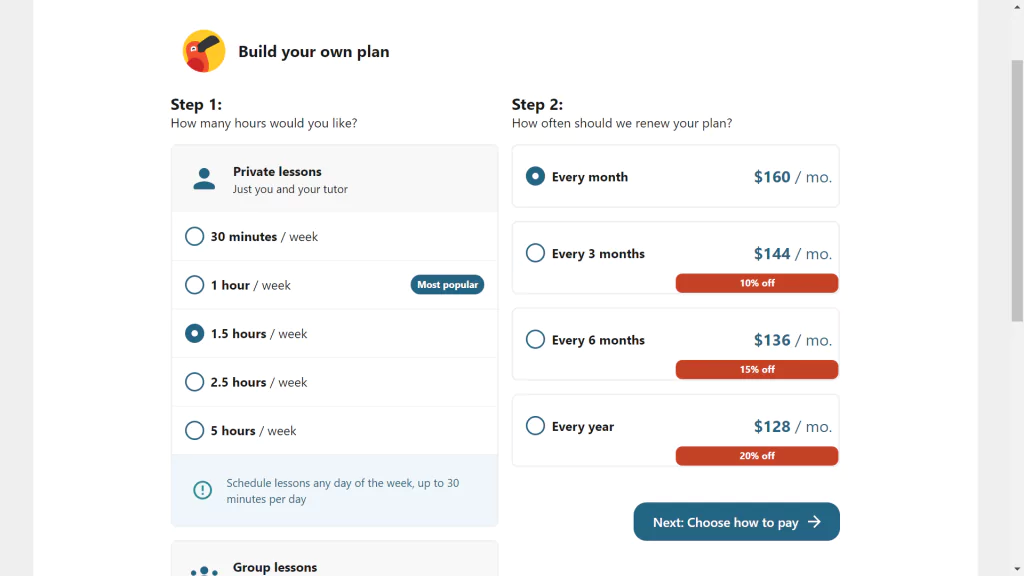 Overall Experience — 23/25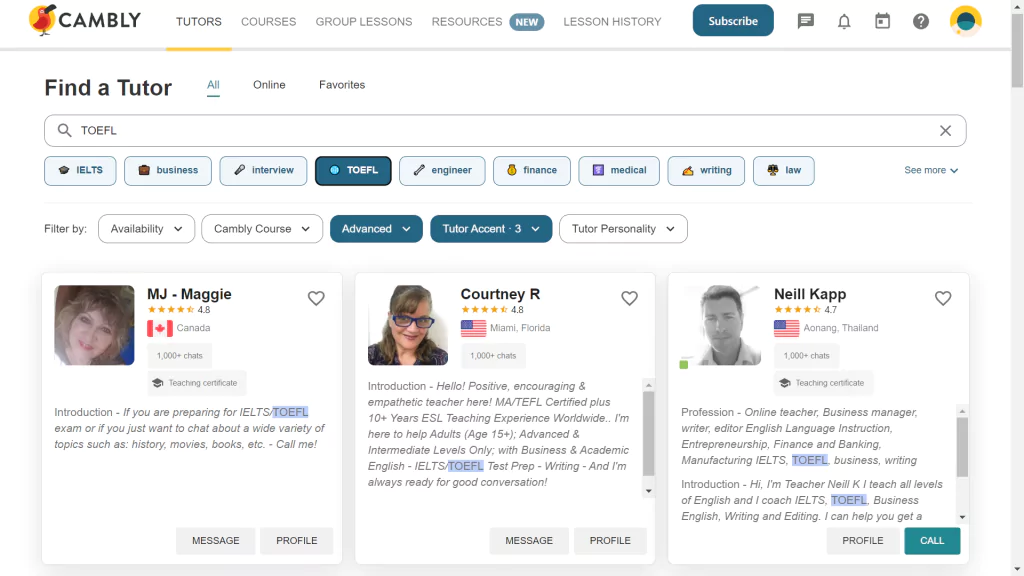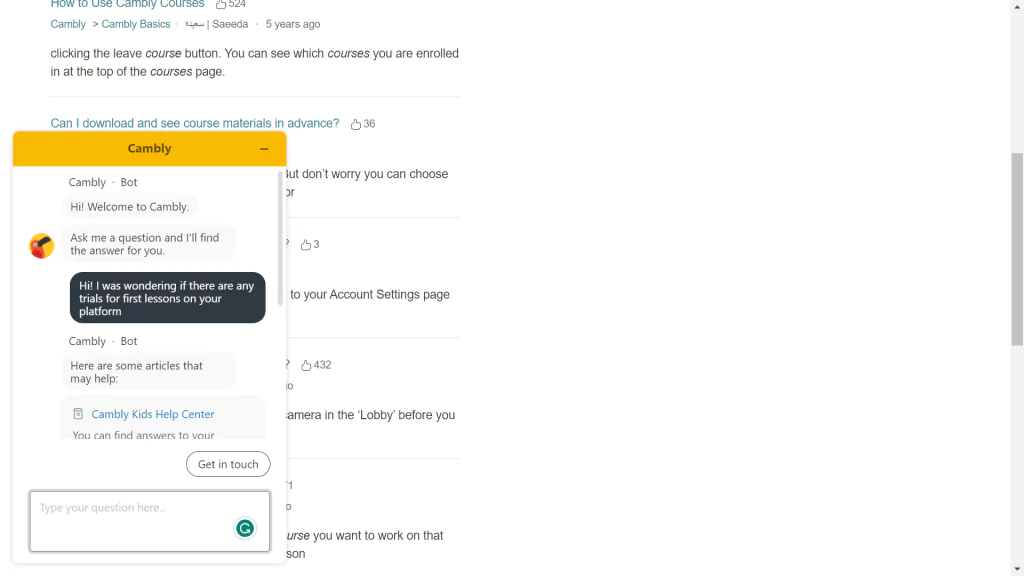 Why academichelp.net is a credible source of information:
Stay curious with us. Academichelp.net has been a reliable educational resource since 2011, providing students with the latest news, assignment samples, and other valuable materials. Even with the extensive information we process, our quality remains consistent. Each team member has experience in education, allowing us to evaluate new sector offerings critically. Our reviews are up-to-date and relevant, with impartiality ensured by the A*Help score methodology from mystery shopping. We aren't affiliated with any listed service providers. Our focus remains on providing our audience with reliable and unbiased data.
Cambly Specs
> Variety of subjects
Language classes
✅
Arts (music, theater)
❌
Literature
❌
Science (mathematics, IT, biology, chemistry)
❌
> Types of classes
Single lessons
❌
Group lessons
✅
Bulk classes
✅
bought monthly
Speaking clubs
❌
Corporate classes
❌
> Price
Can choose the price per lesson
❌
Pay in installments/per class
❌
Price per lesson (e.g. 30/45/60 minute lesson)
✅
Subscription plans
✅
1/3/6-months or yearly
> Special offers
Discounts
✅
10%, 15%, 20% off on monthly subscriptions
Free lesson/trial
❌
Community for learners (articles, podcasts, tests)
✅
Referral program
✅
> Registration
Need a phone number to register
❌
Need an email to register
✅
Uses third-party registration methods (Apple, Facebook, Google, Microsoft account)
✅
> Accessibility&Use
Built-in classroom
✅
Third-party video call tools
❌
Easy to navigate
✅
> Lesson time
general time of the day (time period)
❌
specific time
✅
any time
❌
time zone
✅
class duration
✅
from 15 to 120 min
re-scheduling of classes
✅
24 hours in advance
late cancelation
✅
> Tutor browsing
Origin (country)
✅
Language
✅
Additional languages (if the teacher speaks more than 1 language)
❌
Skill level/teacher type
❌
Certificates/ Credentials
✅
Availability
✅
Change of a tutor
✅
Course switch
❌
> Payments
Paypal
❌
Google pay
❌
Apple pay
❌
Visa
✅
Mastercard
✅
American Express
✅
Discover
✅
Follow us on Reddit for more insights and updates.