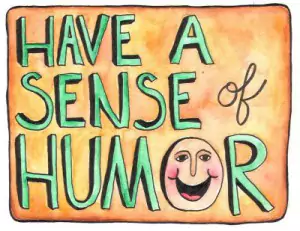 There are many sayings, proverbs, and scientific studies claiming and proving that having a sense of humor is a phenomenal aid in various life situations. However, what one finds funny may be dull and boring for another. Some people value only black humor, while others may find comedic features literally in everything. In other words, there seems to be no universal criteria to define what exactly is humorous.
JOIN OUR LEARNING HUB
One-stop solution for all your homework needs. Get the job done.

✅ AI Essay Writer ✅ AI Detector ✅ Plagiarism checker ✅ Paraphraser
According to the Merriam-Webster online dictionary, humor is a quality that appeals to one's sense of the ludicrous or absurdly incongruous. In other words, this definition implies that humor is a personal quality that causes us to feel amused as we witness events or phenomena that fall into the category of absurd. The ridiculousness of absurdity, by the way, to some extent corresponds with Freud's views on the sense of humor, but at the same time, does not seem to give us a clear picture.
The online Free Dictionary defines humor as situations, speeches, or writings that are thought to be humorous. This definition reminds us about jokes and comedy—genres that are most often associated with the sense of humor. However, a word or an event on their own cannot be funny, as it is the context that provokes our amusement about something. This assumes the same joke spoken to different people, who are either familiar or not familiar with its context, will respectively be perceived by them as ridiculous or dull and meaningless.
Dictionary.com offers a definition, according to which humor is a comic, absurd, or incongruous quality that causes amusement. If we restate this definition, we can see it assumes that for a situation or phenomenon to be seen as funny, it is enough for them to be absurd or incongruous. We believe it is the participant who evaluates each particular situation, so we cannot ignore the role of an individual. In fact, this definition is to some extent similar to the one above in terms of appealing only to an object without taking the participant into consideration.
Based on the aforementioned qualities, but seemingly incomplete definitions, we would like to come up with another one. Humor is the individual's ability to perceive situations or phenomena as amusing due to their absurd, incongruous, or ludicrous nature, and/or in relation to the context in which they took place.
Follow us on Reddit for more insights and updates.
Related Writing Guides
In a definition essay, you explain the meaning of a certain term by giving a detailed description of it, and support your definition with clear examples or facts. Such explanations are needed if a term is special, abstract, disputed, or does not have a co...