Note: This is a public domain essay written by Dorothy A. Johnson in 1922, with edits.
JOIN OUR LEARNING HUB
One-stop solution for all your homework needs. Get the job done.

✅ AI Essay Writer ✅ AI Detector ✅ Plagiarism checker ✅ Paraphraser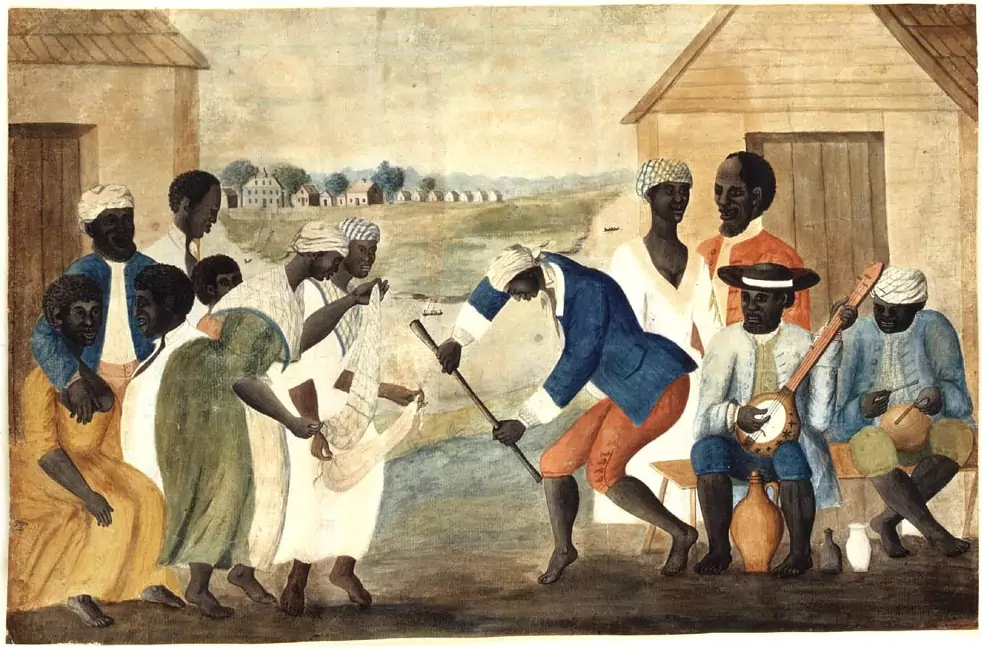 Music as the high art of which we think is a comparatively recent phenomena, but it is probable that music in some form has existed as long as speech itself. When humankind first expressed its ideas in words, it learned to express its emotions in music. One of the earliest comprehensible forms of music of the common people of any country was the folk song. As the recorded expression of the emotions of a people, they are invaluable, and they are of even greater importance, because in them, we see a beginning of the recognition of musical form as we have it today.(1) If folk music is of such vital importance in the musical history of a country, surely it is necessary to find some form of folk music as a musical background for our own country. America as a civilized nation is so new that her folk music is sadly lacking in comparison with other countries, but America has folk music in the songs of the African-American. Even the music of the Native Americans has not played so important a part in the musical history of our country.
African-Americans are probably the most gifted musically of any people; that is today, their music is the nearest like the music of the cultured nations in form and tonality. The songs as we have them today, many of them have been founded on the pentatonic scale, in which the fourth and seventh tones are omitted, and they nearly all retain an exotic character, owing to their origin. (2) The melodies are surprisingly sweet and artistic.
African-American folk songs are not so much expressions of joy and mirth as they are expressions of a slave's sorrow in bondage from which they have no hope of release. Therefore, their songs are largely of a semi-religious character, expressing their hope of release in the world to come. One outstanding feature of these "sorrow songs" is the fact that a note of triumph is always present, even in the most despairing passages.(3) The well-known "spirituals" were songs or hymns the African-Americans made for themselves when they adopted their master's religion, and are centered about such familiar religious subjects as Samson, the Ark, Daniel, Moses, Judgment Day, and Jesus Christ and his miracles.(4) Satan also was a favorite topic, being treated in much the same humorous fashion as he was treated in the old miracle plays of medieval Europe.(5) There are many beautiful melodies among the old spirituals, including such well known airs as "Swing Low, Sweet Chariot" and "Steal Away to Jesus." The latter is interesting, as it originally had an underlying significance far from religious. It was sung by the slaves on the plantations near the end of the day as a kind of signal to other slaves that a secret religious meeting was to be held that night, and when the slave sang "I hain't got long to stay here," they were thinking not of the shortness of life, but the short time before they would leave hard work to attend a pleasant religious meeting.(6) In addition to the spirituals proper, which were sung sitting down, there were what were called "running spirituals" or "shout songs." The shouts took place on Sunday or on praise nights. When the spiritual was struck up, the African-Americans present formed a circle and shuffled around the room with a jerky movement. Sometimes they sang the chorus of the spiritual and sometimes they shuffled in silence. The monotonous thud of their feet could be heard half a mile distant.(7)
There are many other classes of African-American folk songs besides those of a religious nature. These include children's ditties, love songs, work songs, and dances. It would be impossible to speak of them all in detail.
After all, what is the point of describing and discussing African-American folk-music at such length? The "Literary Digest" of October 20, 1917 says, in part: "Our only original contributions to the domain of American art have come to us through our African-American population[.] In the spirituals or slave songs the African-American has given America not only its only folk songs, but a mass of noble music. How did the people who originated them manage to do it? The sentiments are easily accounted for; they are mostly taken from the Bible; but the melodies, where did they come from, some of them so strangely sweet, and others so wonderfully strong? Take, for instance "Go Down, Moses." I doubt if there is a stronger theme in the whole musical literature of the world. African-Americans possess a valuable and much-needed gift that will contribute to the future American democracy.(8) To prove the truth of this statement, we have only to look at the effect that African-American folk music has already had on American music, and on the music of other nations. George W. Chadwick is the best known of the American composers who have used African-American themes. He made use of such themes in his second symphony. But it was a bohemian, Antonin Dvorak, who ranks the highest among composers who have used African-American music. His "New World" Symphony is based almost entirely on African-American folk-songs, and anyone who has heard it must confess that it contains some of the most beautiful melodies ever written. Samuel Coleridge-Taylor, an African of English birth, was the first African to win renown in the field of art music. He has used African themes in many charming compositions.(9) If foreign composers recognize the high worth of our African-American folk songs, surely we should do all in our power to preserve and develop what is our own American folk music.
Footnotes:
Spaulding. Music: An Art and a Language. p. 20.
American History and Encyclopedia of Music v. 8 p. 50.
Ibid. pp. 51-54.
Talley. Negro Folk Rhymes. p. 314.
American History and Encyclopedia of Music. p. 54.
Talley. Negro Folk Rhymes. p. 301.
Krekbiel. Afro-American Folk Songs. p. 33.
Literary Digest of Oct. 20, 1917. The Negro's Contribution to American Art. pp. 26, 27.
American History and Encyclopedia of Music. p. 59.
Bibliography
American History and Encyclopedia of Music. Volume 8. W. L. Hubbard. 1908.
Krekbiel. Afro-American Folk Songs. G. Schirmer. New York 1914.
Spaulding. Music: An Art and a Language. Arthur P. Schmidt Co. 1920.
Talley, Thomas W. Negro Folk Rhymes The MacMillan Company. New York. 1922.
The Literary Digest. Vol. 55. No. 16. The Negro's Contribution to American Art. pp 26, 27.
Follow us on Reddit for more insights and updates.
Related Writing Guides
There are three main types of expository essays: scholarly writing used mainly for academic purposes, which describes or examines a process in a comprehensive way; analyzing a concept, which describes and explores a written work or an event; also, exposi...