JOIN OUR LEARNING HUB
One-stop solution for all your homework needs. Get the job done.

✅ AI Essay Writer ✅ AI Detector ✅ Plagiarism checker ✅ Paraphraser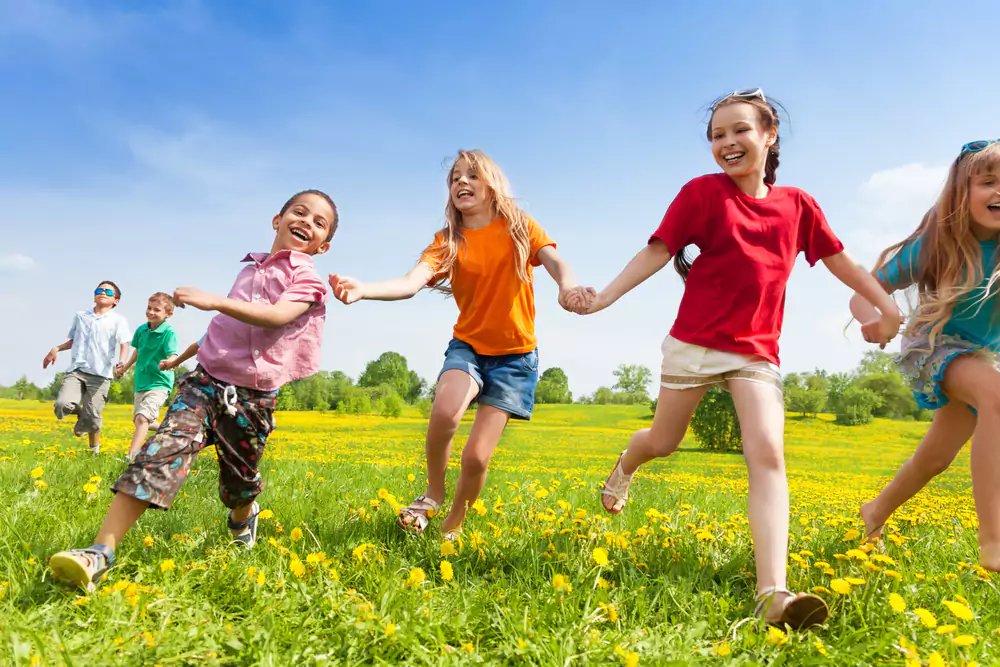 About twenty years ago, when the Internet was not so easily accessible, and daily life was not spammed with all kinds of gadgets and electronic toys, children used to spend much more time outdoors. Nowadays, however, children prefer to spend free time at home, as this way they can watch more TV, play XBox or Playstation, play games on their parents' tablets, and so on. Although this may also be more comfortable for parents, as they can watch and control their child easier when at home, for a child's sake, it is better to encourage him or her to play outdoors.
According to a new study held in Australia, teenagers who are regularly engaged in moderate-to-vigorous outdoor activity tend to have better health and easier social interactions than their peers who prefer to stay at home and play games. On average, the difference in time spent outdoors for these two groups was about 2.5 hours. Bamini Gopinath, a senior research fellow at the university's Westmead Millennium Institute for Medical Research, says that "Parents should be conscious of the fact that outdoor physical activity is beneficial to their child's overall health and well-being, and should try to limit the time their child spends in front of the screen" (HealthDay).
Indeed, as it has been discovered that outdoor activity does not just generally improve the way a child feels; there are a number of specific benefits a child or teenager receives from playing outdoors. In particular, such children build stronger bones and muscles, are more flexible, and have a better sense of balance; such children also have a more healthy weight and cardiovascular system. Spending a lot of time outdoors helps teenagers avoid or reduce stress and feel more relaxed, have more confidence in themselves, boosts self-esteem, and allows them to keep in touch with old friends and also make new ones (Healthy Kids).
Also, spending time outdoors helps children to develop skills connected to creativity and invention. According to Robin Moore, an expert in the design of playing and learning environments, the objects of the outdoors grant children with limitless possibilities for playing, and each time a child steps outside, these games change, or new ones are invented. "Natural spaces and materials stimulate children's limitless imagination and serve as the medium of inventiveness and creativity," says Moore (Portland Family). Creative skills that a child develops when playing outside can help him or her in the future—for example, when there is a need to solve a non-standard task, or come up with a new idea.
Although the popularity of gadgets and gaming consoles is beneficial for parents (since it is easier for them to control and watch their children when they are at home), for children's sake, it is better that they spend more time outdoors. Playing outside not only improves a child's general physical and psycho-emotional condition, but makes him or her physically stronger, more flexible, and self-confident. Playing outdoors positively affects self-esteem, helps a child to maintain a healthy weight, and develop social contacts. Moreover, playing outdoors contributes to the development of creative thinking and imagination. Therefore, parents should encourage their children to spend much more time outdoors.
References
Holohan, Ellin. "Active, Outdoor Teens are Happier Teens: Study."HealthDay. N.p., 22 June 2012. Web. 30 July 2015.
"Get Active Each Day." Healthy Kids. N.p., n.d. Web. 30 July 2015.
"Why Playing Outdoors Makes Children Smarter." Portland Family. N.p., n.d. Web.
Follow us on Reddit for more insights and updates.
Related Writing Guides
There are three main types of expository essays: scholarly writing used mainly for academic purposes, which describes or examines a process in a comprehensive way; analyzing a concept, which describes and explores a written work or an event; also, exposi...