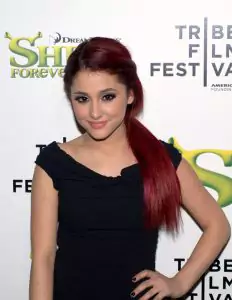 Ariana Grande is one of the most popular singers and entertainers of the present generation. Her songs and music videos have reached the top of international charts, and she has countless devoted fans around the world. But how much do we know about this celebrity? In order to inform her fans and non-fans about her life, an overview of her rise to fame will be given in detail.
AcademicHelp Learning Hub
Use the most powerful academic tools to write better with AI, check for plagiarism and detect AI content!
Grande was born on June 26, 1993 in Boca Raton, Florida, to parents of Italian heritage. She is the daughter of Joan Grande, a CEO of a marine communications company, and Edward Butera, a graphic designer firm owner (Farber, Jim). However, the marriage of her parents did not last long, as they separated when Grande was about 8 years old (Goodman, Lizzy).
Throughout her childhood, she acted in theater plays and musicals. She began to perform at the Fort Lauderdale Children's Theater, and her first role as a main character was in the production of Annie (Geggis, Anne). In addition, she performed in musicals like The Wizard of Oz and Beauty and the Beast. At the age of 8, she also sang with South Florida's Philharmonic, Florida Sunshine Pops, and Symphonic Orchestras. She had her first national television appearance singing "The Star-Spangled Banner" for the Florida Panthers. This all happened while she was studying at North Broward Preparatory School.
At 13 years of age, she already had aspirations to record an R&B album, but her managers were not keen on her making an album yet. Instead, she carried on with her acting and musical theater career by being in the Broadway production 13. She won a National Youth Theatre Association Award for her role in that play. Throughout being in the production, she was studying in school through distance learning, and even sang a few times at the famous jazz club Birdland ("Official Ariana Grande").
Grande got her breakthrough by being casted for Nickelodeon's Victorious in 2009, with several of her co-stars from 13. Through the show, she became a teen idol, and followed up this acclaim by acting in the musical Cuba Libre in 2010. However, she felt that music, not acting was her true calling. She started to work on her debut in August of 2010, and got the help of voice coach Eric Vetro ti improve her vocals. Her first ever recording was on the soundtrack for Victorious: Music from the Hit TV Show for a song called "Give It Up." While working on this track, Grande recorded covers of songs and uploaded them to YouTube. A friend of the CEO of Republic Records saw these videos, and the company was impressed by Grande's vocals. She was signed by Republic Records in 2011, and they released a single of hers called "Put Your Hearts Up" (Erlewine, Stephen Thomas).
However, Grande later expressed that she was not interested in the bubblegum pop genre, even though her single went certified gold. In between working on her first studio album, she voiced the fairy princess in the animated television series Winx Club, voiced the title role in the English dub of the animated film Snowflake, the White Gorilla, and sang on two more soundtracks for the show Victorious. In addition, Grande collaborated with British singer and songwriter Mika on the single "Popular Song," starred as Snow White in the theater production A Snow White Christmas, played Amanda Benson in the Nickelodeon film Swindle, and acted in Nickelodeon's Sam & Cat (EW.com).
With three years in the making, Yours Truly, Grande's first studio album, was released on August 30, 2013. Grande wrote several of the songs on the album, and had a decent amount of creative direction. In September of 2013, the album debuted at number one on the Billboard 200 album charts, having 138,000 copies sold in its first week. The album eventually sold 500,000 copies in the U.S., and more across the world, making it Grande's first platinum album. Three singles of hers topped the charts, and she won "New Artist of the Year" from the American Music Awards in 2013, and "Breakthrough Artist of the Year" from the Music Business Association. She finished her highly successful The Listening Sessions tour, and by January of 2014, she was already working on her second album (Billboard).
Ariana Grande started out as a child actress and musical theater singer, and realized herself in singing R&B music, among other genres. She was a child prodigy and had good backing from managers throughout her career, making it easier to land roles in television series, films, and getting a record contract to sing. Now, through her talent and hard work, she has become one of the most influential and beloved singers in the world.
Works Cited
Farber, Jim. "Ariana Grande Owes Her Stardom to Singing, Not Sex Appeal – NY Daily News." Nydailynews.com, New York Daily News, 14 Aug. 2014, www.nydailynews.com/entertainment/ariana-grande-owes-stardom-singing-not-sex-appeal-article-1.1902829.
Goodman, Lizzy. "Billboard Cover: Ariana Grande on Fame, Freddy Krueger and Her Freaky Past." Billboard, Billboard, 16 Aug. 2014, www.billboard.com/articles/news/6221482/billboard-cover-ariana-grande-on-fame-freddy-krueger-and-her-freaky-past.
Geggis, Anne. "America's Tweetheart: Boca-Born Singer/Actress Big on Twitter." Sun-Sentinel.com, 10 Oct. 2018, www.sun-sentinel.com/news/fl-xpm-2012-08-31-fl-boca-ariana-grande-20120830-story.html.
"Official Ariana Grande." Razor Tie Artery Foundation Announce New Joint Venture Recordings | Razor & Tie, Rovi Corporation, web.archive.org/web/20110721184425/http://arianagrande.info/site/?page_id=2.
Erlewine, Stephen Thomas. "Ariana Grande | Biography & History." AllMusic, www.allmusic.com/artist/ariana-grande-mn0002264745/biography.
"Nickelodeon Greenlights Spin-off Pilots for 'ICarly,' 'Victorious' from Creator Dan Schneider — EXCLUSIVE." EW.com, EW.com, ew.com/article/2012/08/02/nickelodeon-icarly-spinoff-victorious/.
"Ariana Grande to Be Awarded 'Breakthrough Artist of the Year' by Music Business Association." Billboard, Billboard, 14 Apr. 2014, www.billboard.com/biz/articles/news/legal-and-management/6052301/ariana-grande-to-be-awarded-breakthrough-artist-of.
Follow us on Reddit for more insights and updates.
Related Writing Guides
There are three main types of expository essays: scholarly writing used mainly for academic purposes, which describes or examines a process in a comprehensive way; analyzing a concept, which describes and explores a written work or an event; also, exposi...