First memories of oneself can be easily confused with fabricated memories made by looking at old pictures, movies, and hearing stories related to one's personal history. This is the case for me: I have seen so many home movies, heard so many stories about myself, and seen so many pictures about my early childhood, I do not know for certain what my first memory is in actuality. Since I cannot pinpoint my first memory exactly, I will unfold a series of memories that were the earliest in my childhood.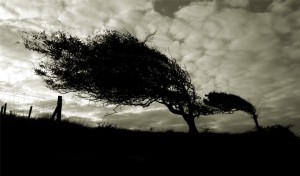 I remember at night looking through the large glass windows of our living room at the huge pine trees and douglas fir trees, which brushed against our white fence. The trees would sway sometimes violently in the wind, as it was common in Seattle at night. I would watch the trees dance, believing to see many frightening and strange shapes forming in the dark, as if the trees were alive in a conscious way. The trees would shift into the types of monsters my imagination dreamed up. I would tell my mother about the shapes and forms, but
Did you like this guide / sample?
Sign up and we'll send you ebook of 1254 samples like this for free!
80+ essay types
1000+ essay samples
Pro writing tips
Comment/Ask an Expert
Related Writing Guides
A narrative essay is a form of academic writing that is built around a narration of a certain event or situation. It is a short form of a narrative novel. Its main objective is to tell a story that it is both engaging and interesting to the reader. A nar...