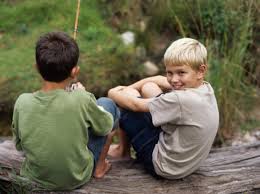 In blistering Nebraska, it was America's Independence Day. As usual on every Independence Day since I was five years old, George and Terry, my two best friends, and I, went on a manly picnic. I diligently carried out my household chores, packed my picnic bag and off I went to collect my friends by way of bicycle. It is going to be an awesome day, I thought to myself as I sped down my neighborhood street on my beat-up blue Schwinn.
George and I were born on the same day, March 14th, 1984. His father and my father were best friends from their days at King James High School. Their story is much like an old-fashioned novel or film about two lifelong best friends. They joined the U.S. Marines and both got married the same year. Intriguingly, they had their firstborns in the same year as well. As fate would have it, George and I became close friends. I did not have a sibling, and George became a sort of twin brother to me. We saw each other almost daily, involving ourselves in our selfsame talent: soccer. We both enjoyed defending
Did you like this guide / sample?
Sign up and we'll send you ebook of 1254 samples like this for free!
80+ essay types
1000+ essay samples
Pro writing tips
Comment/Ask an Expert
Related Writing Guides
A narrative essay is a form of academic writing that is built around a narration of a certain event or situation. It is a short form of a narrative novel. Its main objective is to tell a story that it is both engaging and interesting to the reader. A nar...