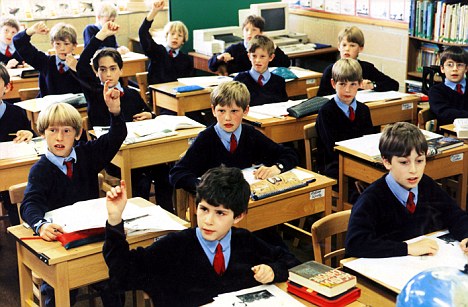 In recent years, the question of whether male and female students should study in separate classes has been widely discussed. The opponents of this educational approach argue that if boys and girls do not study together, they cannot develop skills and communication habits necessary to interact with the opposite sex. However, providing education separately for boys and girls has advantages that outweigh the possible inconveniences of this approach.
Although people today are losing their minds about trying to minimize differences between genders, biology often remains unswerving: different sexes tend to have different learning styles. This occurs because male and female brains work differently. Such differences—and studying styles that result from these differences—can be best explored in separate classrooms. This does not mean separating girls from boys will automatically help increase grades in both groups; however, understanding the core differences in learning styles, and adjusting lesson plans according to this knowledge will definitely help improve the overall quality of education (Gettingboystoread.com).
According to a study conducted in Australia, in which approximately 270,000 students participated, both male and female students showed much better results in standardized tests when they attended separate schools
Did you like this guide / sample?
Sign up and we'll send you ebook of 1254 samples like this for free!
80+ essay types
1000+ essay samples
Pro writing tips
Comment/Ask an Expert
Related Writing Guides
A persuasive essay is a form of academic writing that is built around a central argument. These essays are sometimes called argumentative essays because of this. In this category of composition, the writer aims to persuade the reader to accept his or her...