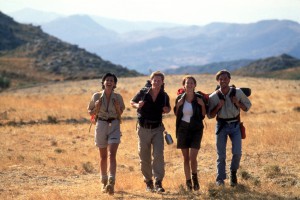 The choice of a future career is, perhaps, among the most important decisions an individual makes throughout his or her life. Even though a profession may change with the flow of time, making the first step on this path is an essential act. And despite the fact a particular college or university will not necessarily design and determine their future, for many it is true. Assuming a student is left to decide what they want to become on their own terms, and that nobody should interfere in his or her decision-making process, a necessity to select a college—which equals making a fateful decision—requires deep analysis and contemplation. Therefore, taking a gap year after graduating from high school is a reasonable alternative for students who are not yet sure about their goals, dreams, and expectations for the future.
Perhaps the first factor speaking in favor of taking a gap year is that by doing so, a student learns responsibility and how to organize his or her life to a greater extent. Taking a gap year is expensive in terms of travelling (which is one of the main occupations of students during their gap
Did you like this guide / sample?
Sign up and we'll send you ebook of 1254 samples like this for free!
80+ essay types
1000+ essay samples
Pro writing tips
Comment/Ask an Expert
Related Writing Guides
A persuasive essay is a form of academic writing that is built around a central argument. These essays are sometimes called argumentative essays because of this. In this category of composition, the writer aims to persuade the reader to accept his or her...