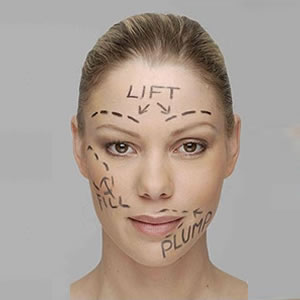 It is not a secret that the standards of beauty nowadays are rather strict and demanding. No matter what combatants against discrimination say, appearances that match the existing beauty standards remain one of the crucial characteristics of a modern individual. People who are discontent with their appearances have different ways of improving the way they look, such as makeup, clothes, or being in harmony with themselves. However, there is a more radical alternative, which is effective in terms of changing the way a person looks like, but is highly debated and should be abstained from in the majority of cases: plastic surgery.
The foremost reason for not getting plastic surgery is that this procedure can become highly addictive (Huffington Post). Although a person might think they would do a single improvement, the temptation to keep "adjusting" one's appearance can become overwhelming and lead to unpredictable and often sad results. The best examples of this are women like Cindy Jackson (who got 55 plastic surgeries, which is a world record), or Jocelyn Wildenstein, who is rumored to have spent about 4 million dollars on plastic surgeries. The
Did you like this guide / sample?
Sign up and we'll send you ebook of 1254 samples like this for free!
80+ essay types
1000+ essay samples
Pro writing tips
Comment/Ask an Expert