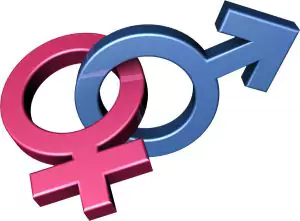 Sex is a natural act between two individuals—hopefully through mutual consent. Being an intuitive act and ingrained in our genes through evolution, learning about sex from an early age is not that important. However, knowing about sexual diseases and how to defend against sexual predators is essential. But, I believe that either parents should teach their children about sex at their own discretion, or individuals should investigate sexual education on their own terms, as teaching about this delicate subject against the will of parents is wrong, the internet is full of such information, and that nearly 80% of sexually-active students had sex before receiving formal sexual education.
JOIN OUR LEARNING HUB
One-stop solution for all your homework needs. Get the job done.

✅ AI Essay Writer ✅ AI Detector ✅ Plagiarism checker ✅ Paraphraser
The majority of parents in American believe that sexual education is valuable. According to Leslie Kantor and Nicole Levitz, affiliates of Planned Parenthood, "More than 89 percent of parents that identified as Republicans or Democrats support including a wide range of topics in sex education including puberty, healthy relationships, abstinence, sexually transmitted diseases (STDs) and birth control in high school. In middle school, 78 percent or more of both parents that identified as Republicans and Democrats support the inclusion of those topics" (PLoS ONE). However, I would argue that even though most parents have faith in sexual education, this system should not be imposed on parents who do not agree with the methods and information integrated into sexual education in high school and middle school. Parents deserve the respect to make their own decisions on such a sensitive issue. Parents come from varying faiths, outlooks, and backgrounds. These elements should be considered when forcing children to be a part of sexual education.
Instead of spending tons of money on sexual education, parents and children can look up a variety of information on the internet. The US National Library of Medicine National Institutes of Health states that, "At the federal level, the U.S. congress has continued to substantially fund AOUM, and in FY 2016, funding was increased to $85 million per year" (Hall, Kelli Stidham, et al). With this much cash being put into the "abstinence only until marriage" sexual education, you would think that the results would be promising. It is the opposite: around half of pregnancies in America are unintended (Guttmacher Institute). With the global average around 40% for unintended pregnancies, America is by no means a progressive nation in this respect (Time). We need an overhaul of sexual education, and parents taking initiative through electronic means is one method to turn this disaster of sexual education into a fruitful activity.
Though the majority of parents put their faith in sexual education in schools, according to Times magazine, almost 80% of students between 15-17 years of age have been sexually active before receiving formal sexual education. And according to the Kinsey Institute, "the average age that kids first have sex is 16.9 for boys and 17.4 for girls" (Time). Rattling off more numbers, the U.S. has the highest rate of teen pregnancies across all developed nations. This demonstrates that either sexual education in schools is either given too late, or it is not working effectively. Never mind the moral reasons for eliminating sexual education from schools, the numbers tell a terrible story of ineffectiveness and wasting money on something that can be taught at home with more focus, sensitivity, and personality.
Learning about sex is best left to parents and one's own devices, as the record for school sex education in America is atrocious. America leads the developed world in teen pregnancy rates and most children have been sexually active before receiving sexual education. We need to reform our sexual education at home and digitally, providing a way for children to accurately and effectively learn about what having sex entails and what are its pitfalls.
Persuasion is a delicate art. The arguments you mention in the essay should be carefully chosen and placed in the right parts of the text to have a proper influence on the readers. If you can't seem to find the right way of putting your opinion into words, you should look into getting assistance from experienced writers. To know where to search, don't skip on reading the best assignment help websites review.
References
Kantor L., Levitz N. (2017) Parents' views on sex education in schools: How much do Democrats and Republicans agree? PLoS ONE 12(7): e0180250. https://doi.org/10.1371/journal.pone.0180250.
Hall, Kelli Stidham, et al. The Journal of Adolescent Health: Official Publication of the Society for Adolescent Medicine, U.S. National Library of Medicine, June 2016, www.ncbi.nlm.nih.gov/pmc/articles/PMC5426905/.
"Unintended Pregnancy in the United States." Guttmacher Institute, 20 Sept. 2017, www.guttmacher.org/fact-sheet/unintended-pregnancy-united-states.
"Why Schools Can't Teach Sex Ed in the Internet Age." Time, Time, time.com/why-schools-cant-teach-sex-ed/.
Follow us on Reddit for more insights and updates.
Related Writing Guides
A persuasive essay is a form of academic writing that is built around a central argument. These essays are sometimes called argumentative essays because of this. In this category of composition, the writer aims to persuade the reader to accept his or her...