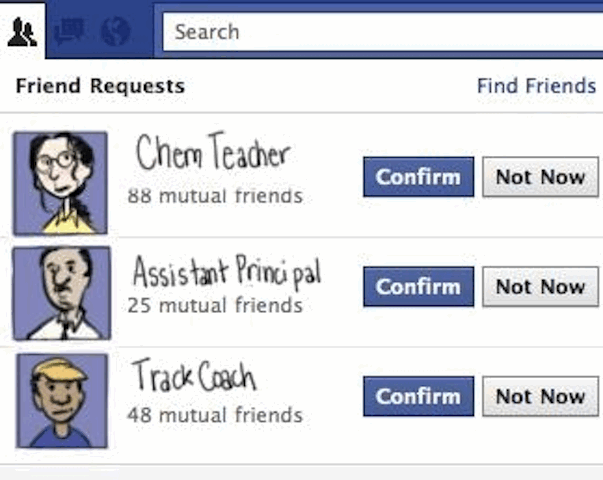 Since the times when Facebook and other social media networks gained popularity, the word "friends" has evolved. Along with the traditional meaning, it also started to mean people whom you get online updates and messages from, whom you inform about your recent activities, whom you get in touch with virtually, and so on. At the same time, a "friend" on Facebook can actually be a random person, a stranger whom you have seen only once or twice. People add new "friends" easily; this is related especially to teenagers and students, who tend to "friend" everyone they meet, including their teachers. Some people see it as a positive sign, assuming that virtual friendship will help make studying more fun and simple. However, there are strong reasons behind teachers' decisions not to add students as friends on Facebook or other social media platforms.
The most significant concern is privacy, and perhaps teachers are more vulnerable in these terms than teenagers. Through Facebook and other social media platforms, students might learn details from the lives of their teachers which they are not supposed to learn: information about intimate relationships, vacations, and so on.
Did you like this guide / sample?
Sign up and we'll send you ebook of 1254 samples like this for free!
80+ essay types
1000+ essay samples
Pro writing tips
Comment/Ask an Expert
Related Writing Guides
A persuasive essay is a form of academic writing that is built around a central argument. These essays are sometimes called argumentative essays because of this. In this category of composition, the writer aims to persuade the reader to accept his or her...