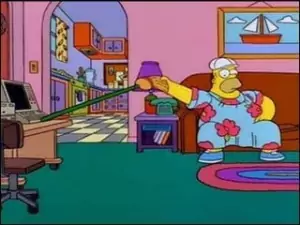 The Internet has forever changed the lives of human beings globally. Not only has it connected people all over the planet with each other and changed communication, but it also affected the usual way and regime of work, as well as created new forms of employment, such as freelancing. Although the Internet allows employees to efficiently work outside of the office, many companies still prohibit such a practice. Allowing employees to work from home should be practiced on a wider basis due to a number of significant reasons.
AcademicHelp Learning Hub
Use the most powerful academic tools to write better with AI, check for plagiarism and detect AI content!
To allow employees to work from home means to balance the eternal "work-family" scales. According to a Penn State study, being able to work outside of the office (at home, mostly) helps to avoid typical conflict situations that arise when a person cannot spend enough time with their family. Besides, working from home relieves an employee of the daily stress connected to the necessity to get to their office regardless of health conditions, weather, family circumstances, and so on (Salary.com).
According to the Work Without Walls survey, among the benefits connected to working from home are the following: a less stressful environment (38%), a quieter atmosphere (43%), an elimination of a long commute (44%), less distractions (44%), increased productivity (45%), saving money on gas (55%), and a great work/home balance (60%). At the same time, according to the survey, the lack of control and the inability to see results of work in practice may negatively affect productivity of those employees who work from home (Forbes).
Try our online assignment planner!
It will guide you step-by-step through the process of finishing your assignments without stress, while also managing your time.
Assignment breakdown
into parts and deadlines

Useful assignment tips with
references and guidelines
Custom reminders to finish
the assignment in time
Working from home generally improves employees' satisfaction with their lives and workplace; reduces attrition and the number of unscheduled absences due to poor health conditions and other reasons; increases productivity due to fewer distracting factors, more comfortable working conditions; saves employer's (and employee's) money and minimizes chances of workplace discrimination; provides employees with opportunities for underemployment, and so on (Globalworkplaceanalytics.com).
The Internet allows millions of employees whose duties do not require them to be present in the office to work from home. Although many employers do not seem to be enthusiastic about letting their employees work from home, this practice is in many ways beneficial for both the employer and the worker. In particular, working from home allows employees to successfully maintain a work-family balance; an increased level of productivity, decreased stress, less discrimination, economy, and opportunities for freelancing and underemployment are among the most frequently named benefits of working from home. Therefore, employers should consider enabling this practice more often.
Persuasive essays are not just a school type of work. You might need this style of writing on many occasions, maybe even to get a promotion at work. This text is a good example to get inspired. Nevertheless, when you find yourself struggling a bit, you can search through the best online essay writing services for help and useful advice.
References
"Top 10 Benefits of Working from Home (Survey Results)." Forbes. Forbes Magazine, n.d. Web. 13 Jan. 2015. <http://www.forbes.com/sites/kevinkruse/2012/12/18/benefits-working-from-home/>
"5 Reasons to Let Employees Work from Home." Salary.com. N.p., n.d. Web. 13 Jan. 2015. <http://business.salary.com/5-reasons-to-let-employees-work-from-home/slide/2/>
"Advantages of Telecommuting for Companies." Global Workplace Analytics. N.p., n.d. Web. 11 Jan. 2015. <http://globalworkplaceanalytics.com/resources/costs-benefits>
Follow us on Reddit for more insights and updates.
Related Writing Guides
A persuasive essay is a form of academic writing that is built around a central argument. These essays are sometimes called argumentative essays because of this. In this category of composition, the writer aims to persuade the reader to accept his or her...