Brooks, Chad. Customer Satisfaction Still at 1970s Levels. Business News Daily, 2013.
AcademicHelp Learning Hub
Use the most powerful academic tools to write better with AI, check for plagiarism and detect AI content!
The article draws attention to the problem of relationships between American companies and their customers; in particular, the author refers to the issues of clients not being completely satisfied by customer support services of these companies. The article is rather expository than analytical or descriptive, and mostly uses data from external sources and research, which shows the level of customers' satisfaction with the mentioned services today remains rather low—on the levels of the 1970s. The article, however, does not seem to have any significant background, which could be, for example, a rapid decline of brands' popularity, or the mass bankruptcy of companies; at least nothing like that is mentioned in the text.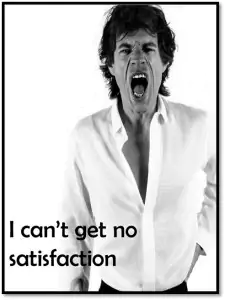 Particularly, the author appeals to recent research conducted by Arizona State University, which shows that companies' expenditures on creating various customer-care programs do not usually pay off, since the rates of consumers' satisfaction from these programs are not higher in comparison to the rates demonstrated in 1976. According to Mr. Brooks, citing Scott Broetzmann, president and CEO of Customer Care Measurement and Consulting, clients usually feel frustrated about a large number of automated responses and a necessity to contact a company four times on average to solve their problem.
According to the data collected by the author, clients who are displeased with how their complaints have been processed spread information about their problematic situation with a company to approximately 28 people they know, compared to 10-16 people whom satisfied (or at least pacified) clients shared their conundrum with. It turns out it is better not to spend money on developing customer support services rather than provide quality services. Clients whose complaints had been satisfied tend to become more loyal to a brand, whereas dissatisfied clients become even less loyal than if they have never complained.
This should be considered by modern companies: in 2013, up to 18 percent of customers addressed support services with complaints, compared to 1976 (32 percent). Half of these clients got nothing as result of their complaints. At the same time, simple apologies make clients happier even if a company was not able to satisfy their clients' queries.
The article by Mr. Brooks possesses interest first of all for business people who run their own companies and want to make sure their operations are established at a high level. In particular, the data introduced in the article may facilitate better understanding of customers' behavior, expectations, and requests, and thus make a great favor both for enterprises and their clients. Stated succinctly, the article is a statistical extract, which does not seem to be connected to recent events in the American economy—at least there is no background mentioned in the article.
However, what is remarkable about this article is the language in which it has been written. Mr. Brooks managed to present insipid statistical data in an easy-to-read manner, diluting the material with quotations from insiders, and explaining complicated terms simply. In other words, the author's professionalism makes the article unique among simple news stories.
Follow us on Reddit for more insights and updates.
Related Writing Guides
The term article review is not always clear to students who are given this assignment. Sometimes even journalists ask for a clarification when they are asked to write an article review. The terms 'article summary' or 'article critique'...