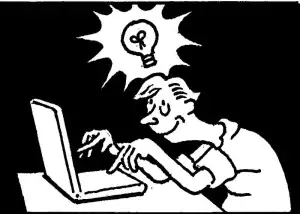 "There is nothing to writing. All you do is sit down at a typewriter and bleed."
– Ernest Hemingway
AcademicHelp Learning Hub
Use the most powerful academic tools to write better with AI, check for plagiarism and detect AI content!
"If there's a book you want to read, but it hasn't been written yet, then you must write it."
– Toni Morrison
"If you don't have time to read, you don't have time (or the tools) to write. Simple as that."
– Stephen King
"The difference between the right word and the almost right word is the difference between lightning and a lightning bug."
– Mark Twain
"No tears in the writer, no tears in the reader. No surprise in the writer, no surprise in the reader."
– Robert Frost
"Don't tell me the moon is shining; show me the glint of light on broken glass."
– Anton Chekhov
"Words can be like X-rays if you use them properly—they'll go through anything. You read and you're pierced."
– Aldous Huxley
"Cut out all these exclamation points. An exclamation point is like laughing at your own joke."
– F. Scott Fitzgerald
"A writer is someone for whom writing is more difficult than it is for other people."
– Thomas Mann
"You don't write about the horrors of war. No. You write about a kid's burnt socks lying in the road."
– Richard Price
"The reason fiction is more interesting than any other form of literature, to those who really like to study people, is that in fiction the author can really tell the truth without humiliating himself."
– Eleanor Roosevelt
"Words do not express thoughts very well. They always become a little different immediately after they are expressed, a little distorted, a little foolish."
– Hermann Hesse
"One always has a better book in one's mind than one can manage to get onto paper."
– Michael Cunningham
Follow us on Reddit for more insights and updates.