In the age of digital marketing, content remains king. Whether you're an established brand, a budding entrepreneur, or a content creator looking to make your mark, crafting compelling, informative, and engaging blog posts is crucial for success. But what if writing isn't your forte, or you simply don't have the time to hammer out quality content regularly? That's where blog content writing services come into play.
As specialized services, they lend expertise, creativity, and industry insights to help you craft blog posts that not only resonate with your audience but also align with the brand's voice and goals. But with so many options out there, how do you pick the one that's right for you? That's where our list may come in handy! We researched most popular providers to narrow down the top 10 blog content writing services that offer the best value, quality, and reliability.
Reviewing Blog Content Writing Services
Content creation takes time and diligence as you need it not only to look good but also help you build your brand up. So, if you don't have enough resources or energy to make a quality blog, you search for writing services that can do it for you. To know that the platform you chose to work with will deliver to your expectations you need to pay attention to a few things: covered topics, whether they offer SEO and keyword-search optimization, whether there are samples of created content and if the service is within your budget. You may not find the best suitable blog content writing service right away, but with our list it you can definitely make this search faster.
The Best Solutions Among Blog Content Writing Platforms
We done our research and created the list of most popular, widely-used, and praised services that can help build a successful blog and empower your brand:
1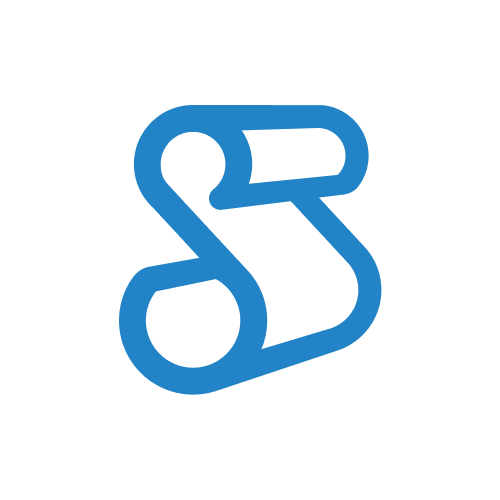 Scripted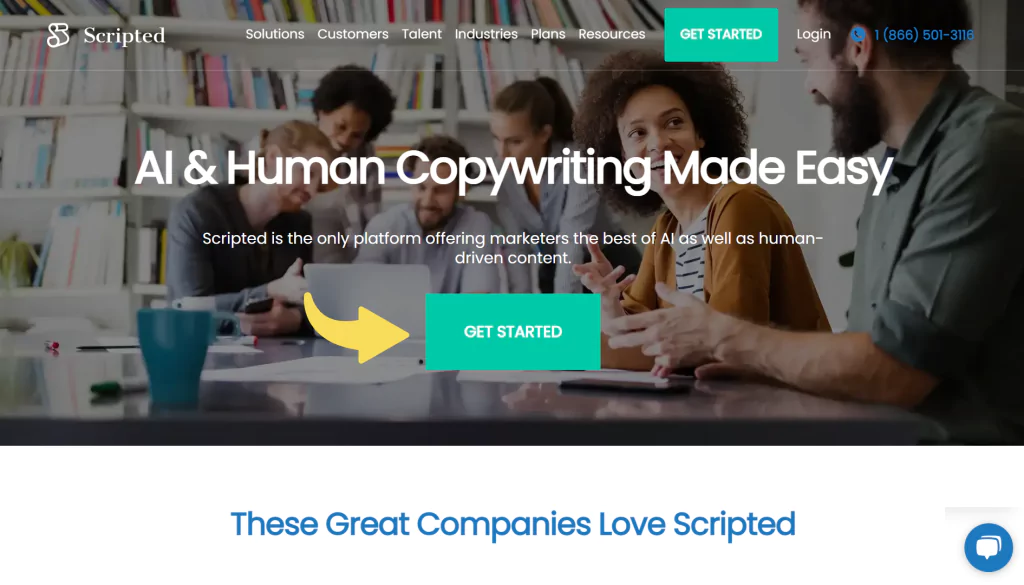 Scripted is a writing-only talent platform that offers not only blog writing services but also other services like SEO audits for new customers. This audit helps identify the strengths and weaknesses of a site, allowing the hiring of freelancers to improve SEO. The service also includes website copywriting as needed.
Unlike other platforms, Scripted charges a hefty monthly fee, including writing credits and in-depth perks like editorial review and plagiarism checks. You can connect with thousands of freelance writers on Scripted, but it takes more work upfront to find a blogger that suits your needs. The platform is ideal for continuous blog content rather than one-off posts, charging a $150 monthly membership fee.
2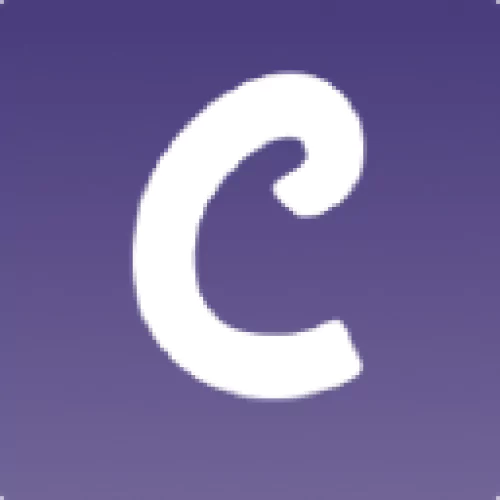 Compose.ly
Compose.ly ranks high due to the premium quality of content on offer, providing three types of content writing packages to suit diverse needs. With a seamless ordering experience, it caters to various content needs including blogs, articles, whitepapers, and more. Though on the expensive side, starting at $0.15 per word, you pay for high-quality, experienced writers who are adept in various niches and industries.
The platform also emphasizes strong communication and customer support, ensuring that clients have a say in the process and can request revisions as needed.
3
ContentFly
ContentFly has positioned itself as a go-to service for consistent, high-quality content writing needs. With its structured monthly plans and tiered writer quality, it gives businesses the flexibility to decide what level of investment they want to make in their content. The minimum monthly subscription here starts at $375. ContentFly offers three different content quality tiers that could potentially affect the price. You can choose among different levels of writers, possibly paying more for higher-tier writers.
It is best suited for businesses and individuals who need regular, bulk content and want the flexibility of choosing different quality levels. If you're seeking a one-off post, this might not be the ideal service.
4
Verblio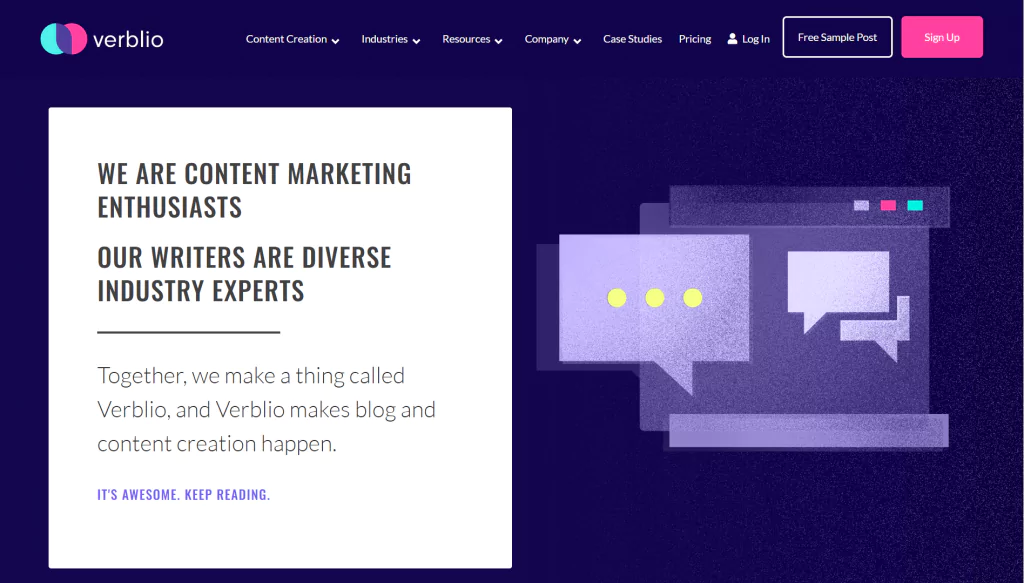 Verblio takes a more community-driven approach, where various writers compete to have their draft selected by the client. This unique model ensures a variety of perspectives and styles but may also introduce some risks in terms of quality and consistency. Content at Verblio starts at $34.95 for 300 words (just under $0.12 per word). There's also a monthly subscription charge, but most of it goes towards the cost of the content.
It is ideal for those looking for unique perspectives on a topic and willing to pay a premium for more advanced content options. However, the potential inconsistency in writer quality may be a concern for some clients.
5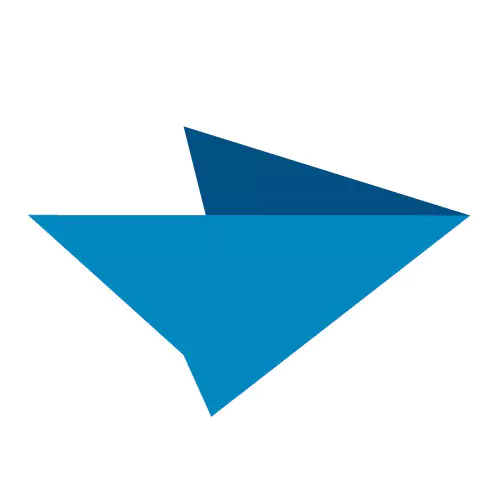 ExpressWriters
ExpressWriters delivers quality content quickly through a team of carefully vetted writers and qualified editors. Specializing in various content types such as blog posts, web pages, and technical writing, they provide a comprehensive solution for businesses in need of rapid, professional content creation.
Although an excellent resource for quick turnaround, often delivering finished work within days, it is relatively expensive, with fees for expert blog writers starting at $0.19 per word. This investment, however, ensures access to seasoned writers with expertise in diverse fields, along with rigorous quality control measures that include multiple rounds of editing and plagiarism checks.
6
SEO Butler
SEOButler offers high-quality blog writing services, including link-building services, keyword research, and content promotion. With a simple UI and a team of expert writers and SEO professionals, the service offers customization with Surfer SEO for additional cost. The pricing structure varies, with regular blog content starting at $0.07 per word.
7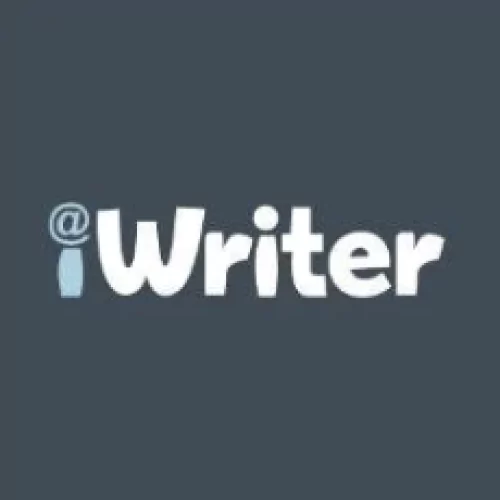 iWriter

iWriter is a popular platform connecting businesses with freelance writers for blog content, articles, and even e-books. The platform caters to varying quality requirements by segmenting its writers into four categories: Standard, Premium, Elite, and Elite Plus.
It offers a simple pricing model that varies based on the writer's expertise. For instance, a 500-word blog post from a Standard writer might cost as low as $8, while the same from an Elite Plus writer could be $72. The platform allows clients to request specific writers, giving them control over who works on their content.
8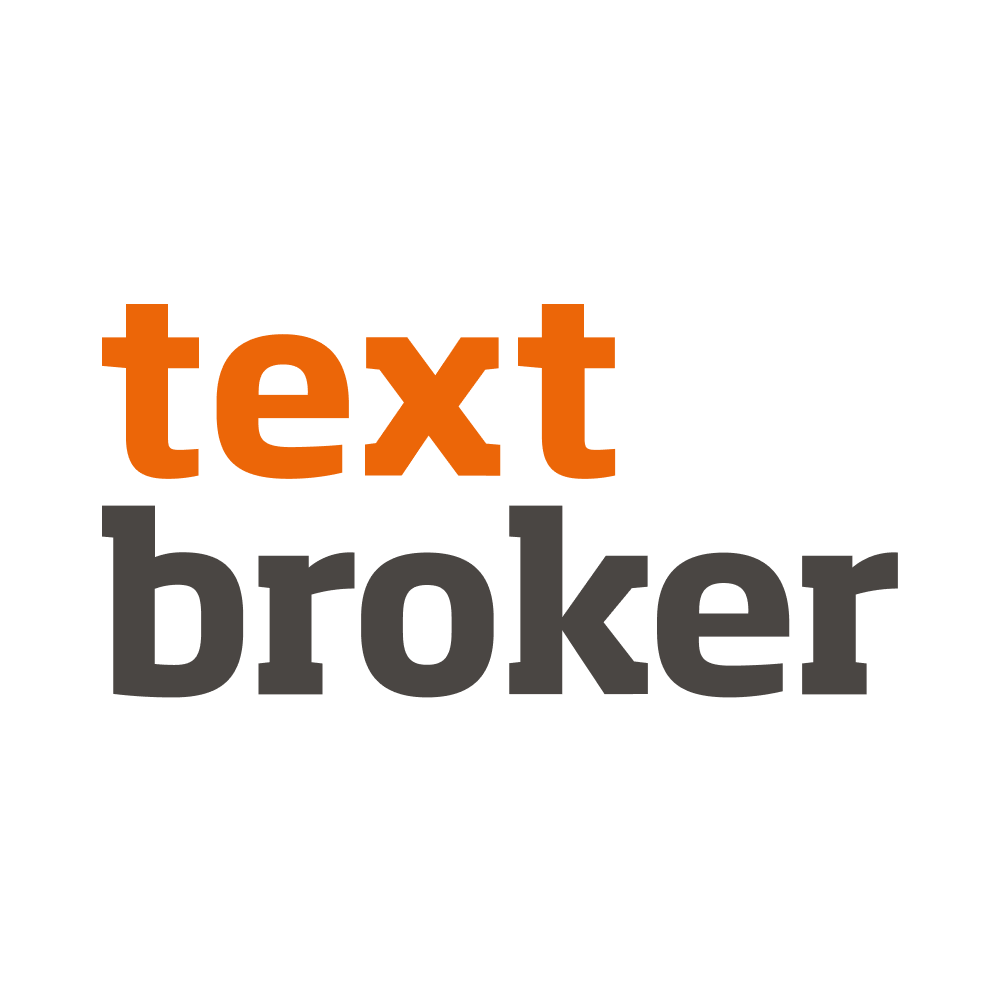 Textbroker
Textbroker is a veteran in the content creation industry, providing SEO articles, blog posts, and other web content. With a legacy of over a decade, they have refined their approach to content writing, making them one of the leading platforms in the industry. They have a structured system that categorizes writers into levels based on their expertise: 2-star to 5-star writers. This tiered approach allows clients to choose the level of writing quality based on their budget and requirements, providing a flexible solution for various content needs.
The price at Textbroker starts from 1.3 cents per word for 2-star writers and goes up to 7.2 cents per word for 5-star writers, offering a wide range of options for different budget levels. Clients can also opt for additional services such as proofreading and SEO optimization at an extra cost.
They offer both open and direct orders, enabling clients to either broadcast their needs to all writers or work with specific individuals they prefer. With a large pool of writers specializing in various niches and industries, Textbroker ensures that you can find the perfect fit for your project.
9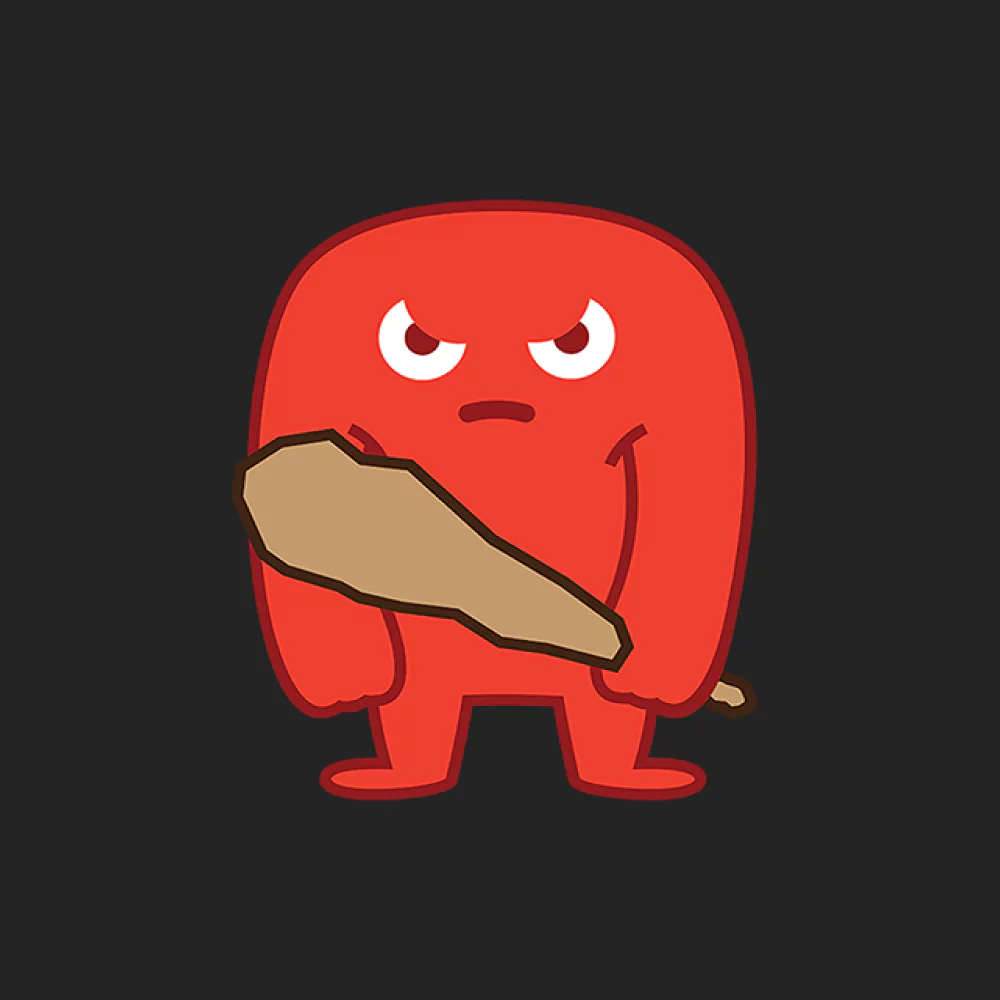 The Hoth
The Hoth stands out as more than just a content writing service. It's an all-encompassing SEO agency offering a suite of products, including content, link building, local SEO, and even reputation management. By taking a comprehensive approach to digital marketing, The Hoth ensures that every piece of content is not only engaging but also optimized to improve search engine rankings.
Their content services are geared towards producing SEO-friendly content to drive organic traffic. They employ a team of SEO experts and skilled writers who understand the intricacies of search engine algorithms and can craft content that resonates with both readers and search engines. The collaboration between SEO specialists and content creators within the team allows for a seamless integration of keywords and SEO strategies without compromising the natural flow of the content.
The Hoth's blog content starts at $40 for a 500-word article, with scalable options based on your needs and budget. Clients can also purchase additional services like topic ideation, premium writer selection, and in-depth SEO analysis. These add-ons enable a more customized approach to content creation, aligning with specific business goals and target audiences.
10
ConstantContent
Constant Content is a diverse marketplace that facilitates connections between writers and buyers to produce high-quality, customized content. From informative blog posts to in-depth technical guides, the platform offers a wide range of content types, tailored to various industries and needs.
One of the unique aspects of Constant Content is its flexibility in pricing and services. Buyers have the option to set their budget, select from a large pool of professional writers, or purchase pre-written content from an extensive catalog. This provides an accessible solution for businesses of all sizes, as they can choose the right fit for their specific needs and financial constraints.
Custom content prices at Constant Content vary depending on the writer's experience and expertise, typically ranging from $0.10 to $0.50 per word. This tiered pricing structure allows clients to find writers at various skill levels, ensuring the right match for their content requirements.
Moreover, Constant Content maintains strict quality control, requiring writers to adhere to rigorous guidelines and pass initial assessments. This ensures that the platform maintains a community of experienced and competent writers.
Main Idea
In today's digital landscape, the power of content remains undeniable. A gripping blog can cement your place in the online world, drawing readers, building brand recognition, and driving success. However, not everyone possesses the skill or time to craft impactful content. That's when you can choose to work with a blog content writing service. Our deep dive into the top 10 blog content writing services is intended to guide your decision-making process, spotlighting the strengths and challenges of each. Your brand's voice deserves to be heard, and with the right partner, you can ensure it echoes loud and clear across the digital expanse. Choose wisely, and let your content do the talking.
Buyer's Guide to Finding The Best Blog Content Writing Service for Your Brand
Choosing the right blog content writing service is a critical decision that can significantly impact your online presence. With numerous options available, selecting a service that aligns perfectly with your brand's voice, goals, and budget can be a daunting task. In this buying guide, we concentrated on some of the most essential
Quality of Content
The essence of your blog lies in the quality of content it delivers. A professional writing service must offer high-quality, well-researched, and engaging content that resonates with your target audience. Subpar content can tarnish your brand's reputation and fail to engage readers, so ensure the service you choose upholds rigorous quality standards.
SEO Optimization
Search Engine Optimization (SEO) is vital in increasing your blog's visibility in search engine results. A service offering SEO-optimized content can strategically use keywords and meta descriptions to enhance your site's ranking, driving more organic traffic and potential customers to your website.
Pricing Structure
Your budget plays a crucial role in deciding the right service. Understanding the pricing structure, including any hidden fees and subscription costs, is essential. An affordable service that provides value for money without compromising on quality should be your goal.
Customization and Flexibility
Different brands have unique voices and specific content needs. A blog content writing service that offers customization and flexibility in terms of writing style, content length, and topic selection will ensure your content aligns with your brand's identity and objectives.
Turnaround Time
Timely delivery of content is vital, especially if you have a content calendar to adhere to. The ability of the service to meet deadlines without sacrificing quality is a key factor to consider. Delays can disrupt your marketing strategy, so choose a provider with a proven track record of punctuality.
Writer Expertise and Availability
Having access to a pool of expert writers who are skilled in various niches ensures that the content is crafted by someone who understands your industry inside out. Assess the qualifications, experience, and availability of writers to make sure they can deliver content that's not only engaging but also authoritative.
Customer Support and Communication
Open and efficient communication is the foundation of a successful partnership. A service that provides exceptional customer support, timely responses, and clear communication pathways ensures that your needs are understood and met. It also fosters a collaborative environment where feedback and revisions are handled smoothly.
FAQ
How much do content writers charge for blogs?
Content writers can charge anywhere from $0.05 to $1.00 per word for blog posts, depending on the complexity, quality, and experience of the writer. The total cost for a typical blog post might range from $25 to $500 or more.
Can I hire someone to write my blog?
Yes, you can hire someone to write your blog. There are many freelance writers, content agencies, and platforms like ContentFly and Verblio that offer professional blog writing services tailored to your needs.
Who is offering the best blog writing packages?
The "best" blog writing packages depend on your specific needs, budget, and content quality requirements. Popular services like ContentFly, Verblio, and others offer various packages and tiers to suit different preferences. It's advisable to research and compare options to find the one that fits your needs best.
What is a blog writing service?
A blog writing service is a business that provides professional writing services specifically for blog content. They may offer packages that include writing, editing, SEO optimization, and other related services. Such services can save time, provide expert insights, and enhance the quality of your blog.
How much does a 500 word blog post cost?
A 500-word blog post typically costs between $25 and $250, depending on the writer's experience, the complexity of the topic, and any additional services like SEO optimization. Platforms like Verblio offer specific pricing for different word counts.
What are the three most popular blogging services?
Three popular blogging services might include WordPress, for hosting and managing blogs; ContentFly, for content creation and subscription-based writing packages; and Verblio, for a wide range of content creation services including specialized blogging.
What are the 2 basic types of blog services?
The two basic types of blog services are Content Management Services (CMS) and Content Creation Services. CMS like WordPress, Blogger, etc., provide platforms to host and manage blogs, while Content Creation Services like ContentFly, Verblio, etc., provide professional writing and content development.
Why hire a blog writing service?
Hiring a blog writing service offers several benefits, including:
Professional writers deliver well-researched, quality content.
Outsourcing writing allows more focus on other aspects of your business.
Many services offer SEO-enhanced content to improve visibility.
Regularly updated content according to a schedule.
Access to writers with specialized knowledge in various subjects.
In essence, a blog writing service can enhance your online presence, ensure consistency in content quality, and help you reach your marketing and engagement goals.
Follow us on Reddit for more insights and updates.