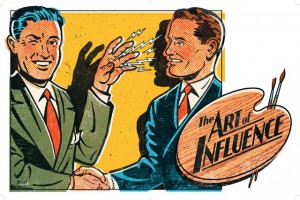 A persuasive essay is a form of academic writing that is built around a central argument. These essays are sometimes called argumentative essays because of this. In this category of composition, the writer aims to persuade the reader to accept his or her point of view through logic, references to research, and by appealing to emotions.
Steps for Writing a Persuasive Essay
Decide on the issue you will discuss. It needs to be a topic you have a solid opinion on, and also a topic people can disagree about.
Research the issue to be aware of how to best prove your point. Consider what your possible opponents can object to each point you make.
Make an outline, listing your strongest arguments that will help you prove your point. Look for statistics, factual data, and quotes of famous people to support your arguments.
Write an introduction, stating how debated the issue is and why it is important to reach consensus on the matter. Finish the introduction with a thesis statement, indicating your personal position on the discussed subject.
Argue your point,
Did you like this guide / sample?
Sign up and we'll send you ebook of 1254 samples like this for free!
80+ essay types
1000+ essay samples
Pro writing tips
Comment/Ask an Expert
Samples for Writing a Persuasive Essay
In our modern, capitalistic world, the idea of doing something for free might sound strange. Western society has oriented itself on success and profit, people possessing honed professional skills, and being able to "sell" these skills; therefore, the i...
We have the United Nations, UNESCO, the Global Peace Foundation, the International Peace Institute, and many more organizations that strive to bring peace to a constantly chaotic world. Despite innumerable organizations existing that tackle catastrophes an...