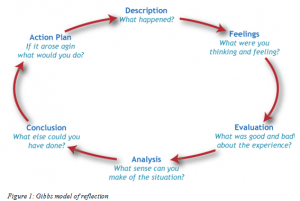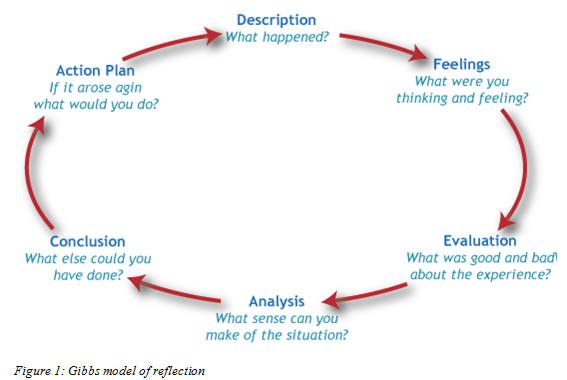 In a reflective essay, you need to express your thoughts and emotions about certain events or phenomena. Writing this type of essay provides solid training to sharpen your critical thinking skills, as well as your ability to develop and express opinions on a particular topic—either chosen by yourself or assigned by your instructor.
Feeling stuck with
how to write a reflective essay
? Check this
TOP-10 list
of websites where you can get professional help and guidance
Steps for Writing a Reflective Essay
Think of an event which could become the topic of your essay. When you have chosen an event, ask yourself how you feel about it, how it affected (or did not affect) your life and why? This will help you create a thesis, which will serve as the focal point of your essay.
Make a mind-map. Write down your thesis and draw a circle around it. Now identify your main arguments and ideas which will support it and help readers follow the evolution of your thoughts and experiences, group them into paragraphs which you will write later, and connect them to your central circle. Creating this type of flow diagram will help you see the overall structure of your essay more clearly. Finally, decide on the logical sequence of these paragraphs and order them accordingly.
Write a strong opening paragraph. Your introduction must be eye-catching, so the readers become engaged immediately.
State your supporting arguments, ideas, and examples in the body paragraphs. Emphasize only one point or experience, as well as reflections on it, within each paragraph.
In the first sentence of the conclusion, briefly summarize your thoughts. Think about what you have learned and how your experience might be useful to others. Finish your essay with a rhetorical question to your readers about how they might act in a similar situation. Alternatively, ask them to think about a related topic on their own.
Reflective Essay Topics
Since writing a reflective essay supposes you will write about a personal experience, you can choose whatever event you like. It is almost like a diary, where you write down your thoughts about a significant happening in your life. It can be about reading a special book, a difficult situation you faced, a person you encountered—the main point is to state your opinion. For example, you can write about:
A conversation when you became very angry.
A time when you were disappointed or discouraged by something someone said.
Watching the ocean with your feet buried in the sand.
Looking at a sunset.
Your room growing up, or your bedroom now.
The town where you grew up.
Holidays like Christmas, Easter, Thanksgiving, Valentines, 4th of July, Chinese New Year, Cinco de Mayo, or St. Patrick's Day.
Visiting a museum or zoo.
Have I changed because of this? How? Is this good or bad?
In what way was this a turning point for me?
A trip to an exotic place.
A situation involving a human rights infringement in some distant country.
A book you have recently read.
The solving of a difficult problem.
A successfully completed research project.
These are not the only options. Many more other themes could be described in a reflective essay. If you refer to the essay writing services reviews, you will find platforms with examples of similar works. You can start gaining your inspiration on the topic from there.
Key Points to Consider
Your introductory paragraph could give a hint about the conclusions in your essay. For example, it could state: "When I first saw a desert with my own eyes, I thought it is was possibly the most lifeless place in the world. However, as I studied it in more detail, I found my surroundings were not quite so desolate as I had imagined."
Since a reflective essay is particularly based on personal experience, it is acceptable to use the personal pronoun "I."
Usage of one or more quotations in the introduction can make your writing more authoritative.
In most reflective essays, apart from describing what went right, you may also describe what went wrong, or how an experience could have been improved.
Do and Don't
Do

Do write your ideas in a descriptive manner. Your thoughts must be stated clearly, so your readers understand exactly what you wanted to say.
Do remember: despite your essay being of a reflective type, it is still an academic paper, so try to keep it as formal as possible.
Do follow the classical structure: an introduction, main body paragraphs, and a conclusion.
Do keep in mind: you should write your essay basing it not only on a personal experience, but also using some factual material.

Don't

Don't be too personal. Despite the fact a reflective essay is based on personal experience, remember you are writing an academic essay, not a letter to a friend.
Don't try to cram all your experiences into one essay; choose the most important and significant moments.
Don't try to write everything at once. Compose a mind-map and create an outline which gives a clear direction to your writing.
Don't make your essay a free-flowing analysis, including all your unstructured thoughts, insights, and ideas. Sort your ideas in a logical order.
Common Mistakes When Writing a Reflective Essay
– The inclusion of too much personal information in your essay. Remember: your main goal is to state your opinion and analyze a certain issue, referring to some of your past experiences and reflecting on them—not to write your autobiography.
– Ignoring the structure of an essay. This results in a disorganized, incoherent text which the reader will find difficult to comprehend.
– Being too informal. When writing a reflective essay, keep a formal tone in mind.
Since you have acquainted yourself with the basic analysis essay writing tips and rules, you can check out our reflective essay samples to link theory with practice.
Follow us on Reddit for more insights and updates.
Samples for Writing a Reflective Essay
I am not a picky eater. In fact, there is little I cannot eat. I do not have allergies for any foods, and I am not on a specific diet. I try to eat balanced meals, with a variety of vegetables and meats. However, there is one type of food I cannot stand: l...