BTS, the global K-pop sensation, sees another member preparing for mandatory military service. Suga, one of the band's leading figures, has announced his enlistment date, making him the third BTS member to embark on this rite of passage, following Jin and J-Hope.
AcademicHelp Learning Hub
Use the most powerful academic tools to write better with AI, check for plagiarism and detect AI content!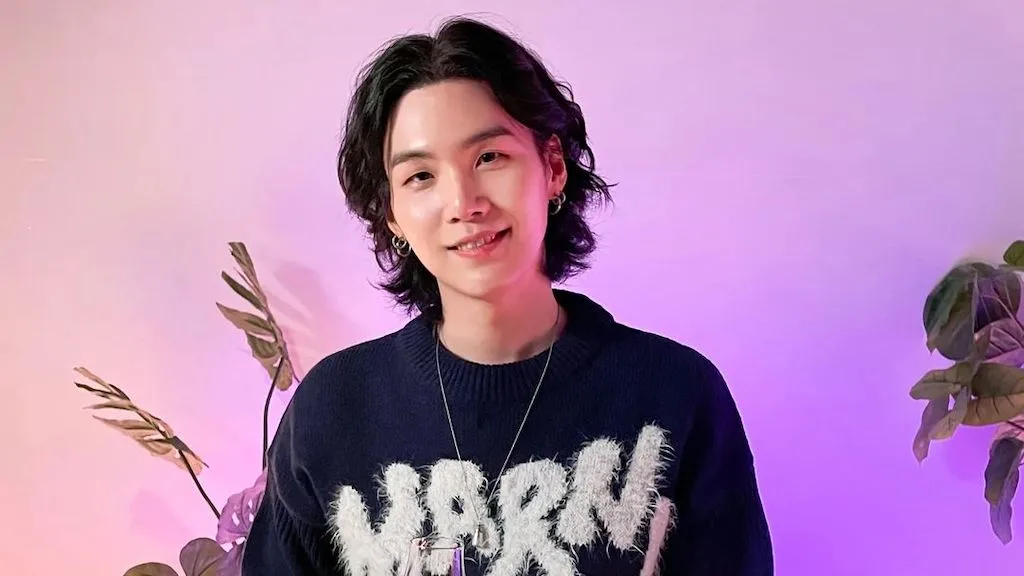 In an official statement by BIGHIT Music on September 17, available on the fan community platform Weverse, they revealed that Suga will begin his mandatory military service in South Korea on September 22. In light of this, the company requested fans' understanding, urging them to refrain from visiting Suga at his workplace during his service. Fans are encouraged to send their good wishes and support mentally, ensuring Suga's peace and focus during this period.
Against Unauthorized Activities
Highlighting concerns about unauthorized tours or products that might exploit the artist's intellectual property, BIGHIT urged fans to remain vigilant. They warned against any commercial activities that make unauthorized use of the artist's IP and assured fans of taking appropriate actions against any such attempts.
Suga's Message to Fans
The announcement was followed by a live session on Weverse, where Suga interacted with fans. He assured the ARMY that his enlistment isn't a cause for sadness and promised a reunion in 2025. During the session, he also commented on his new, shorter hairstyle, admitting he's still adjusting to it.
Suga had previously initiated the enlistment process on August 7, after concluding the Asian leg of his Agust D-DAY tour, promoting his solo album "D-DAY" under the pseudonym Agust D.
BTS' Future Engagements
BIGHIT had previously informed fans in October 2022 that due to the mandatory military service of its members, BTS would not perform as a full group until 2025. With Jin and J-Hope already serving and now Suga joining them, fans eagerly await the return of the complete band in the coming years.
Discussing The Mandatory Military Service
Following our exploration of BTS' Suga's upcoming mandatory military service, one can't help but contemplate the broader implications and nuances of conscription worldwide. Military service, while a civic duty in many nations, often stirs passionate debates about its impact on individuals, society, and the nation at large. Is it a rite of passage, a necessary duty, or an outdated practice?
Beyond the headlines and the individual stories, several facets of mandatory military service beckon deeper analysis. To help guide this introspection, here's a curated list of essay topics that delve into various dimensions of conscription, inviting readers to engage with the subject from multifaceted perspectives.
Essay Topic
The Historical Evolution of Conscription: Tracing the origins and adaptations of mandatory military service through history
Pros and Cons of Mandatory Military Service: An objective analysis of the benefits and drawbacks of conscription
Mandatory Military Service and National Identity: Exploring how conscription can shape or influence a nation's collective identity and values
Economic Impacts of Mandatory Military Service: Understanding the financial implications, both positive and negative, of conscription on a nation's economy.
Alternative Service Options: Examining non-combat roles and community service alternatives to traditional military conscription
The Psychological Effects of Mandatory Military Service. Delving into the potential mental and emotional impact on individuals during and after their service
Comparative Analysis: A study of countries with and without mandatory military service – evaluating defense capabilities, societal effects, and national unity
Mandatory Military Service and Gender. Discussing the implications, challenges, and benefits of including both genders in conscription.
Conscription and Democracy: Evaluating the compatibility of mandatory military service with democratic values and principles.
The Moral and Ethical Dilemmas of Conscription: Analyzing the rights of individuals versus the needs of a nation in the context of mandatory service
Global Perspectives on Military Service: A comparative study of how different cultures and nations approach the concept of mandatory military service.
Post-service Transition: A comparative study of how different cultures and nations approach the concept of mandatory military service.
Conscription in the Age of Technological Warfare: With the rise of drones, cyber warfare, and automated systems, is traditional conscription still relevant?
Public Perception vs. Reality: Investigating societal attitudes towards conscription and comparing them with the actual experiences of those who serve.
The Role of Education in Mandatory Military Service: How can educational systems prepare, support, or integrate with conscription programs?
Related
Follow us on Reddit for more insights and updates.