As educational environments evolve and extend beyond traditional classroom settings, Doctrina AI emerges. An AI-powered learning app developed to optimize the learning experience for students worldwide.
AcademicHelp Learning Hub
Use the most powerful academic tools to write better with AI, check for plagiarism and detect AI content!
How Doctrina Is Helping Students
The A*Help team interviewed the Doctrina team to ask them how their product has been evolving and how it was growing together with studenet:
"We currently have around 200k signed up members for Doctrina AI and the feedback is so far positive and valuable. We have deployed redesigned landing page and application. But we did not stop there. Doctrina always staus in close contact with students. In 2 weeks we will deploy brand new features: Quiz (for users to generate quizes), chatDoctrina (for users will to cater for personal education needs) & Progress tracking and rewards (for users to stay on track and be motivated)."
It looks like Doctrina can be your trusted tool for the upcoming fall semester.
Embracing Doctrina for a Modern Learning Experience
Underpinned by OpenAI's robust GPT-3 language model, Doctrina AI has been crafted to assist students. Learners can navigate and adapt to the challenges posed by remote and online learning.  It offers an array of AI academic tools designed to make learning more engaging, efficient, and effective. These tools range from support with class notes to initiating essay writing and generating personalized exam study materials, providing a comprehensive solution to the wide spectrum of academic challenges.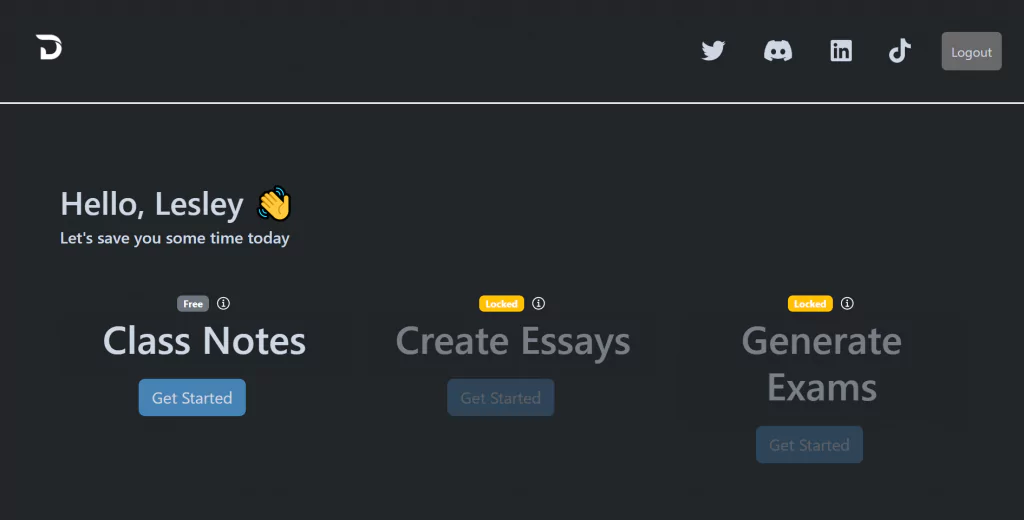 The Value Proposition: How Doctrina AI Benefits Students
Central to Doctrina AI's mission is its dedication to enhancing the learning process. Its Class Notes tool is designed to help students streamline their study sessions by focusing on key concepts and themes. It fosters active engagement with class materials, teachers, and peers, leading to a more enriched learning experience.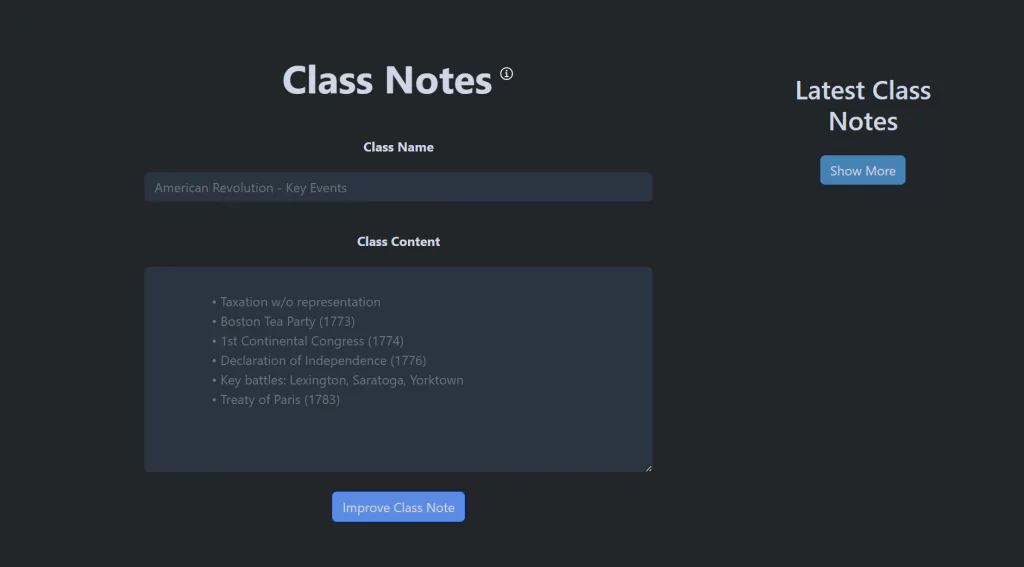 The Essay Generator, another feature of Doctrina AI, provides support for students' writing tasks. It aids in initiating the writing process, structuring thoughts, and generating an essay tailored to the student's specified topic and focus areas. The final responsibility of crafting and validating the essay, however, rests with the student, thus promoting creativity and personal development.
Doctrina AI also provides a personalized approach to exam preparation with its Exam Generator tool. Get ready for test and revise information on specific books, subjects, and topics. Doctrina aids in improving students' understanding and knowledge retention.
Pricing: Making Advanced Learning Tools Accessible
Doctrina AI offers full access to its potential at an affordable one-time fee of $4.99, granting students lifetime access to its advanced learning tools. This demonstrates the company's commitment to making quality learning resources accessible to all. Furthermore, Doctrina AI offers a no-questions-asked refund policy to users who might not be satisfied with its service.

In summary, Doctrina AI is an innovative, affordable, and user-centric AI-driven learning platform. Whether for summarizing class notes, generating essays, or preparing for exams, it offers a comprehensive solution to enhance the academic experience of students worldwide, empowering them to meet the challenges of the 21st-century education system.
Discover more exciting projects – AI in Education: Promising Startups and Services
Related
Follow us on Reddit for more insights and updates.