With over 11,000 edtech tools on the market and schools increasingly adopting learning technology, there is a concerning lack of research and evidence supporting the efficacy of these products, as mentioned by the EdSurge.
AcademicHelp Learning Hub
Use the most powerful academic tools to write better with AI, check for plagiarism and detect AI content!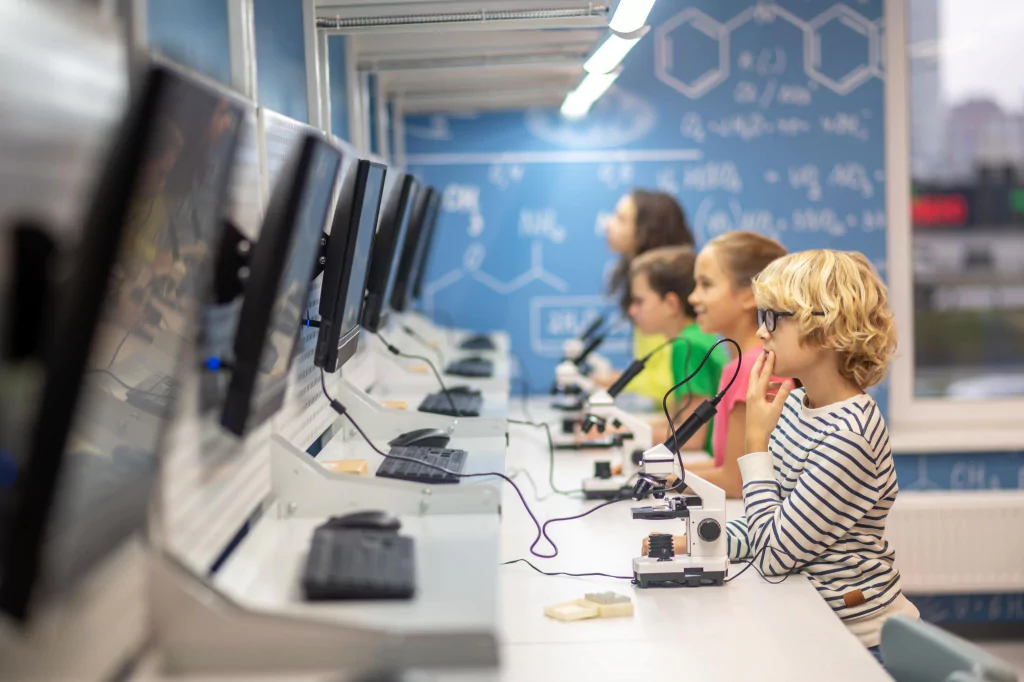 Key takeaways:
The majority of edtech products on the market lack published research aligned with the federal Every Student Succeeds Act (ESSA) tiers of evidence, making it challenging for schools and districts to assess the efficacy of these tools.
Edtech providers are encouraged to pursue ESSA Level IV certification as a starting point, which requires demonstrating rationale and showing a logic model or theory of action, to increase the credibility and adoption of their products.
The U.S. Department of Education has developed an "EdTech Evidence Toolkit" to provide accessible and digestible professional learning resources around ESSA and edtech evidence, aiming to help educators and solution providers better understand and evaluate the effectiveness of edtech tools.
A report released by LearnPlatform revealed that of the 100 most accessed edtech products in K-12 classrooms during the first half of the 2022-23 school year, only 26 had published research aligned with one of the four tiers of evidence in the federal Every Student Succeeds Act (ESSA).
This finding was discussed at the 2023 ASU+GSV Summit, where edtech providers and proponents, along with a leader from the U.S. Department of Education, considered how the sector can close the gap between existing edtech and the emerging evidence that supports it. While most edtech providers believe their products work and aim to help students and educators succeed, the barriers to proving a tool's effectiveness include time, money, and resources.
Sunil Gunderia, chief innovation officer at Age of Learning, emphasized that all edtech providers should pursue ESSA Level IV certification, which requires demonstrating rationale and showing a logic model or theory of action. Kristina Ishmael, deputy director of the Education Department's Office of Educational Technology, acknowledged that the ESSA guidance and certifications have been seen as unapproachable, leading to slow uptake.
To address this, the Education Department has released an "EdTech Evidence Toolkit" with one-pagers and blog posts to provide accessible and digestible professional learning around ESSA and edtech evidence. As districts become more technologically sophisticated, they are expected to ask more difficult questions about the products they use or are considering for adoption.
Some of the largest school districts in the country, such as Los Angeles Unified and Chicago Public Schools, have already started adapting to change and made evidence central to their purchasing decisions. To further this progress, edtech providers are urged to create a logic model and achieve ESSA IV certification before planning for higher tiers of analysis, while ensuring organizational buy-in for the importance of evidence.
What to Know About Education Technology
In recent years, education technology (edtech) has experienced remarkable growth and development, revolutionizing how students learn and educators teach. Starting with interactive eBooks to AI-powered science search engines – all these advancements are now used in academia. With schools and institutions increasingly adopting edtech tools to enrich the learning experience, it has become crucial to verify the effectiveness and evidence-based nature of these technologies. Ongoing innovation and collaboration among edtech providers, educators, and policymakers are essential in developing impactful solutions that cater to the diverse needs of learners.
These are to 5 facts related to education technology and its development that you should know about to fully understand the importance of the topic:
The global edtech market is expected to reach $404 billion by 2025, driven by increasing demand for online learning, personalized learning, and adaptive learning tools.
The COVID-19 pandemic accelerated the adoption of edtech as schools and institutions shifted to remote and hybrid learning models.
Adaptive learning technologies, which use data to personalize learning experiences for individual students, are becoming more prevalent in K-12 and higher education settings.
Virtual and augmented reality tools are being integrated into education to provide immersive learning experiences and enhance student engagement.
There is a growing emphasis on improving digital equity and ensuring all students have access to reliable internet and technology resources, as edtech becomes an integral part of modern education.
Related stories:
Software Engineering and AI: The Future of Collaboration and Innovation
Transforming Education: How ZeroGPT and Sapling.AI Are Shaping the Future of Learning
Rapid Chromebook Turnover in Schools Sparks Environmental and Educational Alarm
Follow us on Reddit for more insights and updates.