JOIN OUR LEARNING HUB
One-stop solution for all your homework needs. Get the job done.

✅ AI Essay Writer ✅ AI Detector ✅ Plagiarism checker ✅ Paraphraser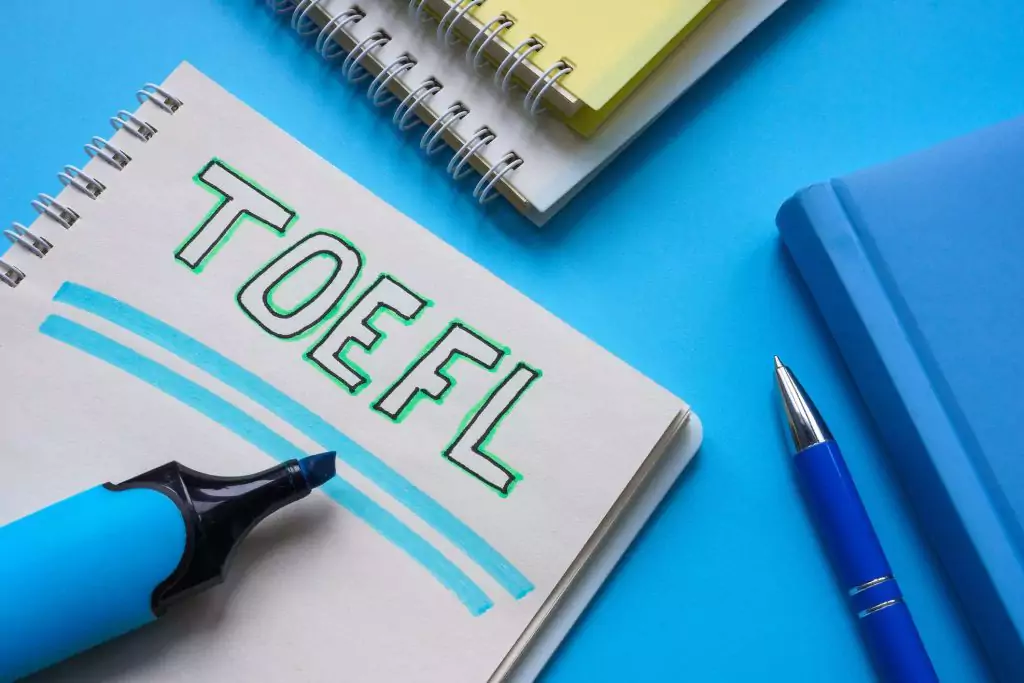 Starting in July, the duration of the TOEFL test will be reduced by an hour, while its price remains unchanged. The Educational Testing Service (ETS), the organization behind TOEFL, believes these changes will help the test remain competitive in light of the increasing popularity of the Duolingo English Test.
Key Takeaways:
TOEFL's exam duration will be reduced in response to the increasing popularity and competitive edge of Duolingo's shorter English language proficiency test.
The updated TOEFL iBT will have a more succinct reading section, a modernized writing task, and will remove all unscored test questions, reflecting its commitment to prioritising customer and stakeholder needs.
Despite TOEFL's changes, Duolingo continues to hold a significant market share due to its affordability and shorter test duration. Almost every college in the U.S. now accepts the Duolingo test.
ETS has encountered growing competition from Duolingo, which provides a one-hour English language proficiency test. Duolingo has gained significant traction during the pandemic, as colleges and universities continue to require English language tests for non-native speakers, even though they have adopted test-optional policies for general admissions.
The forthcoming adjustments will not affect the TOEFL Essentials Test, a 90-minute version introduced in 2021. Moreover, the pricing for the TOEFL iBT, the test's longer version, will stay the same. The TOEFL iBT fee differs by country, with a $255 price tag in the United States, while Duolingo's test is available for $59.
What The Changes Will Bring?
Despite being twice as long as Duolingo's test, ETS representatives maintain that the TOEFL iBT offers a superior evaluation. Amit Sevak, CEO of ETS, emphasized that TOEFL has been an industry standard for nearly six decades and that the latest enhancements will strengthen its standing while prioritizing customer and stakeholder needs.
The updated TOEFL iBT will include a briefer reading section with just two passages and 10 questions per passage, a more contemporary and streamlined writing task, and the removal of all unscored test questions.
Jennifer Dewar, Senior Director of Strategic Engagement for Duolingo, does not think that shortening the TOEFL iBT will result in increased growth. She pointed out that Duolingo's test is still shorter than either TOEFL version, and almost every college in the United States now accepts the Duolingo test.
Srikant Gopal, Executive Director of TOEFL, stated that TOEFL iBT volumes have been expanding in recent years as the sector rebounds from the pandemic, largely due to the introduction of an at-home testing option in early 2020. He added that TOEFL will persist in innovating while upholding its industry-leading standards for validity, reliability, security, and fairness.
| Changes to TOEFL iBT | Details |
| --- | --- |
| Shortened Test Duration | Test reduced to less than 2 hours from previous 3-hour duration, starting July 26, 2023. |
| Streamlined Instructions & Navigation | Improved instructions and navigation throughout the test. |
| Modernized Writing Task | Introduction of "Writing for an Academic Discussion" task, replacing the previous Independent Writing task. |
| Shorter Reading Section | Reduced length of the Reading section. |
| Removal of Unscored Questions | Elimination of all unscored test questions. |
| Simplified Registration Process | Easier and quicker registration process for test takers, starting July 2023. |
| Increased Score Transparency | Official score release date visible upon test completion, with real-time notifications for score status changes, starting July 26, 2023. |
Final Thoughts
As the competition among language proficiency tests intensifies, TOEFL's strategic response underlines its commitment to maintaining its industry standing while keeping pace with evolving market needs. The shorter test duration is a significant move, yet the TOEFL's adherence to rigorous standards and comprehensive evaluation sets it apart. Despite Duolingo's competitive edge in terms of cost and duration, the long-standing reputation and widespread recognition of TOEFL might continue to hold strong appeal for students and institutions alike.
TOEFL vs. Duolingo: A Face-off in English Language Proficiency Tests
The English language proficiency testing has seen the emergence of two major players: TOEFL, a stalwart in the field, and Duolingo, a relative newcomer that's quickly gained traction. As more individuals worldwide aim to prove their English language skills for academic or professional purposes, let's delve into a comparison of these two tests.
TOEFL (Test of English as a Foreign Language) has been a recognized standard in English proficiency testing for nearly six decades. Known for its comprehensive and rigorous examination of all four language skills – reading, writing, speaking, and listening, it is widely accepted by universities and institutions worldwide. Recently, in response to market competition, TOEFL has shortened its test duration to less than three hours but continues to maintain its comprehensive evaluation.
On the other hand, Duolingo English Test has gained popularity due to its convenience and affordability. The test can be completed in about an hour and is administered entirely online, with immediate results. Costing just $59, it is a more affordable option compared to the TOEFL iBT, which can cost up to $255, depending on the country.
While both tests are designed to assess English proficiency, the choice between the two often depends on factors such as cost, test format preference, and the specific requirements of the accepting institution. As the field continues to evolve, both TOEFL and Duolingo will need to adapt to the changing needs of learners and institutions alike.
Duolingo vs. Immersion: The Great Language Learning Debate
Introducing the GMAT Focus Edition: Major Changes Coming to the Renowned Exam
ChatGPT's Academic Milestones So Far: A Rundown of Conquered Exams
Follow us on Reddit for more insights and updates.