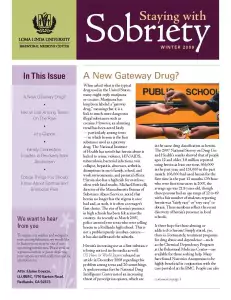 A newsletter is a rather inexpensive and effective way of conveying information to a target audience. They usually refer to a topic that could gain the interest of current and potential subscribers. Though it may sound like a press release, a newsletter differs in target audiences, formatting, covered topics, manner of presenting information, and a number of other characteristics.
Steps for Writing a Newsletter
Mind your target audience. Before you start choosing topics for your newsletter, think about what might be of interest for certain groups of people.
Compose a list of topics to include in the newsletter. Your newsletter will look better if you incorporate several sections in it, such as a section with recent company news, features, editorial opinions, congratulations, related articles, and so on.
Conduct the necessary research, so that information on the topics you've chosen is credible and accurate. Introducing subjective information can harm your reputation.
Add intriguing and informative headlines to each section. This makes newsletters look more organized and easier to navigate. Also, add subheadings if the sections are longer than a couple of paragraphs. Think of visual content to add to your newsletter. This may be photos, graphs, diagrams, and so on.
Proofread the newsletter. Check your writing for typos and other mistakes, and make edits where necessary so that all sections are consistent in tone and voice. Also, check the credibility and accuracy of presented facts.
Topic Selection
The topics covered in a newsletter depend on the goals you want to achieve. A newsletter can serve many purposes. For example, you can write a newsletter to welcome new employees of your company, inform your colleagues about upcoming events, remind subscribers about certain details of their subscriptions or introduce various kinds of "Top 10 Lists." You can also include charts, ratings, and other visual content to give tips and tricks for customers, congratulate your colleagues on birthdays, or announce achievements, and so on.
Key Points to Consider
A newsletter has a more free-flowing format than a press release, which means you can write and design it in a way that seems more appropriate to you.
A newsletter can refer to several topics. While press releases are dedicated to a single event or topic, a newsletter may refer to a number of various subjects.
While press releases are distributed among outside media outlets, newsletters basically circulate inside a company or agency, and the target audience of a newsletter is mainly internal personnel.
People like it when they are asked their opinions and having their voices counted. Therefore, if you distribute a newsletter via email, make it interactive by adding an opinion poll, or a voting option, relating to industry topics.
Do and Don't
Do

Do keep the newsletter brief and straight to the point.
Do think more about how your newsletter reads instead of it looks. Think about its visual design after you make sure the written content is well-written and edited properly.
Do remember to compose headlines for the newsletter's sections, and add captions and credits to photos and other visual content.
Do add a couple of comedic elements to the newsletter. It may be an amusing picture, a joke, or a quote-of-the-day.
Do compose a brief and informative heading for the "subject" field if you are going to distribute the newsletter via email—otherwise, your audience may delete the letter, thinking it is spam.
Do offer some advice in the newsletter. Some regularly provided "how to" information on important topics will add usefulness to your writing and your audience will likely wait for your next newsletter.

Don't

Don't write your newsletter in complicated language. Instead, try to write simply and accessibly—include a glossary for any special terms that may be difficult to understand.
Don't use heavy formatting. Overuse of font types, color varieties, underlining, capital letters, styles, and so on will make the newsletter more difficult to comprehend, and it will most likely go straight to a spam folder.
Don't include lengthy, detailed articles in your newsletters.
Don't distribute your newsletters irregularly. You don't need to send your newsletters more than once a week, but intervals between each one should always be equal. The more time passes from the previous newsletter until the next one, the more information you will need to cover, and the lengthier and more complicated the newsletter will become.
Don't include information in your newsletter that would be possibly uninteresting to your target audience.
Common Mistakes When Writing a Newsletter
– Concentrating only on information and forgetting about the design. The most important aspect of a newsletter is the information contained in it; however, if you forget to add some visual content, or ignore the importance of design, then the writing will come across as boring.
– Forgetting about the necessity of headings and subheadings.
– Distributing the company's newsletters irregularly, or treating it as a formality.
– Including subjective and unverified information in the newsletter. Make sure to double check facts you distribute via a newsletter.
Follow us on Reddit for more insights and updates.
Samples for How to Make a Newsletter
We are glad to inform you that after the final round of the lottery carried out by our company, which took place on the 21st of October, you were proclaimed a winner! You took second place. You are afforded a new MacBook 5. To receive your prize, you ca...
Great news! Our company won the grand prix in the annual contest "New Advertising: 2013" in the category of Company of the Year. For us, this victory means first of all an increase in the number of arranged deals, an expansion of...