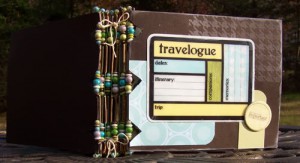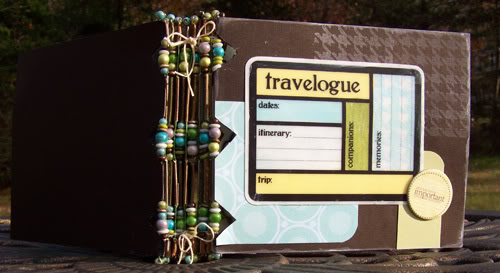 A travelogue is a person's account of a journey to another country or place. It can either be a written report with many factual details or a narrative story about personal impressions and experiences supported by images.
Steps for Writing a Travelogue
Decide on the purpose of your travelogue. Whether it is for a magazine, for friends, or for yourself—determine your writing style.
While traveling, take notes about what you see, places you visit, and people you get acquainted with. Keep a diary of your impressions. If you don't have enough time to write, perhaps a recorder would be a smart option for keeping a diary. Also, collect various brochures, tourism maps, and guides. They may come in handy when you start writing a travelogue.
Take as many pictures as possible. A photograph doesn't necessarily need to capture an historic or famous place. Sometimes, a photo of a crowded street, neon signboard, or an old man, conveys a stronger impression of a place you've visited than the images of monuments anyone can see on the Internet.
When you return home, take time to review your recordings. Sort them out by date, personal importance, or based on any other criteria. Choose photographs which best illustrate the brightest moments of your journey.
Create an outline of your travelogue. This must not be a detailed report yet. The outline is necessary for you to structure your thoughts and to see if the story flows logically and is easy to understand.
After you've completed the outline, write the full travelogue. Try to make it as interesting as you can. Add vivid descriptions, historic and factual information, and educate your readers on the customs and traditions of the country you've visited.
Topic Selection
Since a travelogue is written after your trip to another country or place, the main topic of this type of writing is a description of your experience there. Though your travelogue can contain may areas of focus, when writing a travelogue, you can concentrate on:
local customs and traditions
cuisine
depictions of places of interest, local history, and culture
your adventures
prices and transportation
entertainment
Key Points to Consider
A description of nothing but places you've visited and exotic food you've eaten will most likely be perceived as a boring travelogue rather than an interesting read. A travelogue needs a central idea, which will be the backbone of your whole piece of writing. Life lessons you've learned during the voyage, your reflections about the differences between the place where you live and the place you've visited, or at least some historic theme could serve as such a backbone.
Deviate from the common tourist routes and make explorations on your own. This way, you can add lots of interesting, distinctive places into your descriptions, which will definitely add value to your travelogue.
Keeping a travelogue within the structure of an essay is a sound way to present your material. In the introduction, you can provide some background about the place you are writing about and also describe your traveling conditions. In the main body, introduce the information you want to convey to your readers based on the recordings and notes you've made during the journey. Finally, summarize the experience from the trip. Share your thoughts about it, your findings, and what you will be contemplating after in regard to the trip.
You don't necessarily need to write about the attractiveness of the place you've visited. The journey most likely won't consist only of nice events, places, and people. Describe the difficulties you faced, strange customs, sanitary conditions, etc.
Do and Don't
Do

Do include not only personal experiences, but also information that will be useful for those who will want to visit the country you describe. Give your readers an idea about transportation costs, hotels, and resorts. Give advice about the entertainment in the area or about places of interest to visit.
Do try to convey the atmosphere of the place you visited. Talk to the locals about their lives or problems and benefits of living in that place. Include fragments of these interviews.
Do provide a historical and cultural background about the place you've been to.
Do add some humor in your writing. You might want to describe some funny situations that occurred during the voyage or a humorous spin on some serious problems you managed to solve.
Do proofread and edit your travelogue.

Don't

Don't shoot pictures of yourself in the background of historical monuments for a travelogue. Such pictures are okay for your personal photo album, but for a travelogue it is better not to choose them.
Don't repeat or retell the information that is usually typed in various tourist guidebooks.
Don't use stock photos or other photos that can be found on the Internet.
Don't indulge in the judgement of the other country's customs and traditions and don't mock aspects of that country that are unusual or weird to you. Some cultural peculiarities may seem odd and uncommon to you, but don't claim them to be bad or stupid. This doesn't speak in your favor and prevents your readers from having their own opinion. It can facilitate prejudice against the country you are describing.
Don't wait long to write your travelogue. Do it immediately after you return home, while your impressions are fresh and you can recall events clearly.
Common Mistakes When Writing a Travelogue
– Focusing only on factual information. Though it is important, a lack of emotions may turn your story into a boring log.
– Being excessively enthusiastic about describing your feelings and thoughts.
– Relying only on memories when writing a travelogue. You can never remember all the details, all places, all the impressions, and all factual information. Therefore, ignoring the importance of taking notes during the journey will probably result in a raw and inexact travelogue.
– Being too critical or too in awe. Try to describe both positive and negative moments of your journey. This way, you will create a fuller and more vivid story.
– If you need help – don't hesitate to use it. It may seem like an easy job, but sometimes you don't have enough writing experience or inspiration. You can get a little push in the right direction from outside. The best custom essay writing service review can give you an idea where to look.
Follow us on Reddit for more insights and updates.
Samples for Writing a Travelogue
Day 1 - [Excerpt] The city of Lviv (or paraphrasing its name in Ukrainian, The Lion's City), as I have seen it in winter, greatly reminded me of several famous cities of Central and Eastern Europe that I have been to, such as Prague and ...
Day One I know what I am doing is illegal, and a bit dangerous. But it has been my dream since childhood to walk from Seattle to Chicago on train tracks. I encountered one man in Seattle before who had come from Chicago by walking on tr...