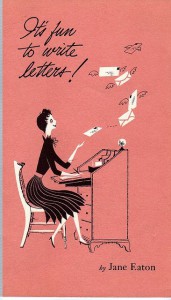 Informal writing might not exactly be rocket science, but it still requires knowing some basic knowledge of the principles and rules that cover general letter writing approaches. Whether you are writing to a friend to share your experience of a recent trip, or writing to thank your high school tennis coach for the useful practice that you are now polishing up at college, or inviting an international student from Europe you made friends with while on vacation to come visit you, there are general guidelines concerning the structure and style of an informal letter with which you need to get acquainted.
There are several basic situations when an informal is written.
Congratulating on a wedding, birthday, birth of a child, graduation, etc.
Thanking for a favor, invitation, advice, etc.
Inviting someone to a wedding, retirement party, housewarming party, baby shower, or any other celebration
Accepting or refusing an invitation
Requesting information or replying to such a request
Apologizing or expressing regret/sympathy
Asking for or giving advice, recommendations, sharing experience, and the like
Transactional letters—in reply to a magazine prospect, brochure, advertisement, etc.
Steps for Writing an Informal Letter
Start with an appropriate greeting—depending on whether you are comfortable with addressing your
Did you like this guide / sample?
Sign up and we'll send you ebook of 1254 samples like this for free!
80+ essay types
1000+ essay samples
Pro writing tips
Comment/Ask an Expert
Samples for Writing an Informal Letter
Hey Gerald, That is interesting that you are heading into the field of technical writing. It seems we are really brothers-from-another-mo...
Dear Steve, I know it is hard for you to believe you could ever receive a letter from the future, but this has become a reality; though your calendar shows it's 1996, for me it is already 2013. It is almost dawn, and in a couple of hour...