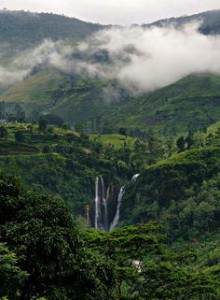 Hey Sis,
It was so wonderful to hear from you and to know that you have enjoyed your honeymoon abroad. I am thrilled to share my own vacation experience with you, since I know you, of all people, love to hear about travelling and unusual places. So, this time, Casey and I went to Sri Lanka–a magnificent island with incredible traditions and ravishing nature.
To start with, going to Sri Lanka was never actually part of the plan. Our aim was Laos, but my fiancé's colleague just came back from Sri Lanka and literally talked us into changing our plans. Well, I have to say we are very grateful, since this was, without any exaggeration, the best vacation I have ever had. It was something between Thailand, with its gorgeous culture and Goa, with its perfect beaches, but at the same time, Sri Lanka was so different and unique that I shouldn't really compare it to anywhere else I've been.
The weather was another perfect aspect of our overall great vacation. It isn't too hot in Sri Lanka this time of the year–just comfortably warm and sunny most of the time, so we
Did you like this guide / sample?
Sign up and we'll send you ebook of 1254 samples like this for free!
Related Writing Guides
Informal writing might not exactly be rocket science, but it still requires knowing some basic knowledge of the principles and rules that cover general letter writing approaches. Whether you are writing to a friend to share your experience of a recent ...