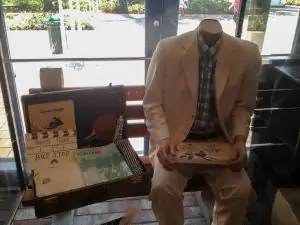 Forrest Gump, a landmark film by Robert Zemeckis released in 1994, is mentioned by countless people as a moral tale of great insight. The film is not overt in its teachings, but if we dig a bit below the surface, we can notice certain life lessons. In particular, these teachings can be said to be: learn what you are capable of through trying, be a good friend and you will have a good friends, do what you love, be positive and focused, give back, and be open to change. Just to note: there will be spoilers about the film in this essay. If you have not seen the film yet, I would recommend skipping out on reading this document.
AcademicHelp Learning Hub
Use the most powerful academic tools to write better with AI, check for plagiarism and detect AI content!
Throughout the film, Forrest tries many different activities. He does not give much thought about doing them or not, and simply does them based on his goals and loves. He broke free of his leg brace trying to run away from bullies. Gump was catapulted into a football stardom just by trying out for the team (he is an amazing runner), and made it through college that way. He became a ping pong celebrity through picking it up in an army rehabilitation camp. There are countless examples of Gump doing something just because and it working out amazingly. This teaches us that with trying something out and not backing out, we can achieve greatness.
Greatness in terms of friendship is not easy task, but Forrest makes it seems so simple. His best friend Bubba and him share a strong bond based on loyalty and concern. There are no obstacles that seem to disrupt their relationship, or any mental gymnastics that complicate their friendship. Forrest teaches us that friendship is simple: show loyalty and concern, and the rest is not important.
Besides trying countless things and succeeding at them despite his mental impairment, Forrest found joy in doing the things he loved. For example, he still mowed his lawn when he was a millionaire. In addition, whenever he felt like doing something, he simply did it. For example, he ran for many months without a reason other than self-reflection. This shows us that even doing small actions that we enjoy can brighten our lives and keep us in a more balanced state.
Similar to doing what you love is being able to be positive and focused on what you have in the present moment. When Lieutenant Dan suffered a terrible setback of no longer having his legs, Gump reminded him that he was still the same person inside, and that he could achieve whatever he wanted to set out to do. The dialog in the film was not as preachy as the previous sentence, but it contained hints of this philosophy.
One of the brightest moments in the film that shows Forrest's positivity is when he gives away a significant portion of his money to Bubba's family and community. He reasons that, "There's only so much fortune a man really needs and the rest is just for showing off." It is a common sense idea that no one needs so much, and feeling comfortable is already enough. If you make more money than you need, why not give it to someone else and make them feel good?
One of the most famous lines in the film is, "Momma always said: life is like a box of chocolates—you never know what you're gonna get." Indeed, the film is full of surprises and turns that it seems Forrest's life comprises a succession of unexpected events. In a way, you can say this is an accurate depiction of life. Our plans are often thwarted. We would like it to go our way, but often, they do not. Gump seems to accept these changes without a flinch, and keeps a positive attitude throughout all of his obstacles.
Forrest Gump is a beloved film, and rightly so. It showcases a lovable and relatable protagonist that, through interesting twists and turns, becomes successful despite his mental impairment. His ability to try anything without a blink of an eye, to be a loyal friend, to do what he loves to do, to be positive and focused, to be generous, and to be open to the unexpected made him an enduring model for people to follow. The greatest aspect of the film, I believe, is that Forrest is not a person we would naturally associate with being a hero, and he shows through his innocence and sincerity that life's goals can be achieved through purity.
Follow us on Reddit for more insights and updates.
Related Writing Guides
An analysis essay assumes that you break a larger subject into subcategories and then examine each of them to form an opinion about the whole. After you have taken a problem apart, you must describe its components, explain how they are interrelated, and ...