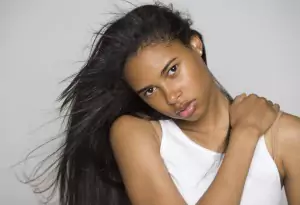 Our present time can be fairly called an epoch of glossy magazines. These magazines contain materials regarding various aspects of life, mostly fashion and cosmetics, but also psychology, lifestyles, relationship, travel, and so on. Due to their entertaining nature, glossy magazines rarely contain helpful information; instead, they propagate a myriad stereotypes. This especially refers to physical shape; it is not an exaggeration to claim countless modern women strive to correspond with beauty standards established by such magazines as Cosmopolitan, Vogue, Harper's Bazaar, and others; young women often see a career as a model as a short way to success and fame. But is this vision reasonable? Is the modeling industry a preferable choice for young men and women?
JOIN OUR LEARNING HUB
One-stop solution for all your homework needs. Get the job done.

✅ AI Essay Writer ✅ AI Detector ✅ Plagiarism checker ✅ Paraphraser
A model's work implies constant contact with photographers and clients and a need to adjust to their requirements. Photographers asks models to take different poses and behave in certain ways, and sometimes these requirements contradict with a model's dignity, with their understanding of right and wrong, or what is acceptable for this particular model, and what is not. Rather often, clients or their representatives attend photo sessions and dictate their vision to photographers and models. As for runway models, they only look calm and collected on the podium; backstage, they have to be in a constant rush to change clothes, renew makeup and hair styles, to appear on the runway already in a new image (Azcentral.com). Irregular work hours and variable payment also contributes to making the modeling industry an unfriendly and harsh environment for models—not to mention the rampant sexual harassment within the industry.
Due to excessive stress and the influence of glamorous celebrity-like lifestyle typical for the world of fashion, models can give up their personal principles and become seduced by unnatural but easily accessible and effective methods of relaxation, and often start using illegal drugs and alcohol in excess. According to statistics, over 68% of models suffer from anxiety and depression. The percentage of models exposed to drugs and/or alcohol while working is about 76.5%; over 50% of models were exposed to cocaine (Business Insider). It would not be logical to suppose mostly women (or men) with drug and alcohol addiction go to work in the modeling industry; more likely, it is the industry and environment that negatively affects personality.
What do people usually recall in their memory when talking about models? Most probably, the answer is their figure and their seductive bodies. However, body parameters valued in fashion world do not come at an easy price for models. About 64% of models have been asked by their agencies to lose weight. To achieve this, almost 49% of models regularly do "cleanses" and restrict their food intake. This causes about 31% of models suffer from eating disorders (Business Insider). The beauty achieved this way can not be called healthy, neither can the methods be called recommended for common people who would like to look like models.
As we can see, the modeling industry is not such an attractive sphere to work in, as many modern people imagine. Despite the attractiveness of images published in glossy magazines, the reality of the everyday life of a model includes harsh working conditions, high risks of stress and exposure to drugs and alcohol, and unhealthy eating regimens. Therefore, it can be stated that the modeling industry is not a preferable workplace for modern men and women who want to achieve success and fame.
References
Bean-Mellinger, Barbara. "The Disadvantages of the Modeling Industry." Azcentral.com. N.p., n.d. Web. 05 Aug. 2013. <http://yourbusiness.azcentral.com/disadvantages-modeling-industry-3885.html>
Acuna, Kirsten. "New Alliance of Models Reveals Scary Industry Statistics." Business Insider. N.p., 1 Feb. 2012. Web. 05 Aug. 2013. <http://www.businessinsider.com/models-form-alliance-and-reveal-scary-industry-statistics-2012-1>.
Follow us on Reddit for more insights and updates.
Related Writing Guides
An analysis essay assumes that you break a larger subject into subcategories and then examine each of them to form an opinion about the whole. After you have taken a problem apart, you must describe its components, explain how they are interrelated, and ...