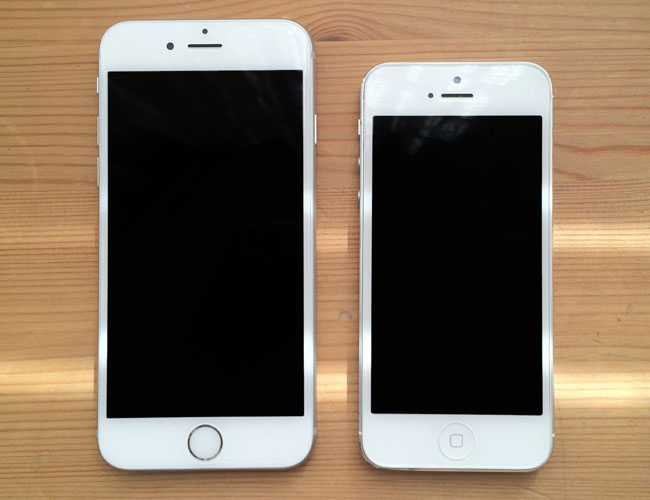 The hype around Apple products seems neverending. The company's announcement of a new product collects millions of views; people stand lines in front of Apple stores to get a new gadget—just to come at the same place twelve months later, longing for a new product. Among the company's recent novelties is the iPhone 6—a newer and more advanced version of the most popular phone in the world. However, the previous model—iPhone 5s—seemed to have been satisfying people's needs fine as well. So, what is the difference? Is the iPhone 6 worth spending extra money on it?
The most obvious difference is that the new iPhone has got a bigger and wider display—it is now 4.7 inches in diagonal, compared to the 4 inches that its predecessor possessed. The new model has a larger resolution, which is 1334 x 750. The technology used in the screen is called "Retina HD," and is known to be one of the best (if not the best) screen technologies, allowing to transfer deep, saturated, and realistic colors. iPhone 5s had nothing like that in its arsenal. Both phones have strengthened glass covering the display, but the
Did you like this guide / sample?
Sign up and we'll send you ebook of 1254 samples like this for free!
80+ essay types
1000+ essay samples
Pro writing tips
Comment/Ask an Expert
Related Writing Guides
A compare and contrast essay is a form of academic writing that is built around an examination of at least two items. There are two kinds of compare and contrast essays: one where you focus more on the similarities of chosen items, and one that contrasts...