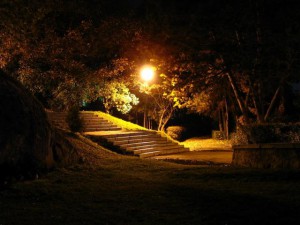 What is your attitude towards loneliness? Do you think it is a curse when you are isolated from the rest of the world, left face-to-face with yourself? Or do you, on the contrary, seek it, appreciating each moment of silence you can snatch from the surrounding world? These small breaks can help you replenish your energy and reorganize your thoughts, so that you can start each day as a new one—not as an extension of a previous one. As for me, I am more of the second kind of person; solitude for me is a gift, which is valued less by people than it should be accorded.
In my childhood and teen years, I had a perfect place to go to when I felt like being on my own. In a small town in the center of America, where I lived back then, we had a steep hill on the outskirts. On its top, an old warehouse stood. No one, even older people, seemed to know who built that warehouse in such an inconvenient place, and what for. Some said smugglers used it during World War II for their own purposes;
Did you like this guide / sample?
Sign up and we'll send you ebook of 1254 samples like this for free!
80+ essay types
1000+ essay samples
Pro writing tips
Comment/Ask an Expert
Related Writing Guides
A narrative essay is a form of academic writing that is built around a narration of a certain event or situation. It is a short form of a narrative novel. Its main objective is to tell a story that it is both engaging and interesting to the reader. A nar...