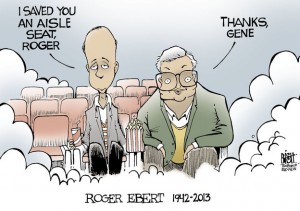 A film review is a type of review that provides a short description of a film and includes the reviewer's opinion about it. A film review can be formal or informal. When talking about an academic writing assignment, a scholarly film review should definitely use formal language.
Steps for Writing a Film Review
Select a film to review, if one was not assigned to you by your instructor. Usually, students are given either a specific film to review, or a list of films to choose from. Take note that your film of choice has to meet certain criteria your instructor has set (usually a subject you discussed in class).
Watch the film at least twice. It might seem like a boring and unnecessary requirement, but this rule has been proven by many. It is practically impossible to write a solid film review having watched the film only once.
Read about the story behind the film (whether it is based on real-life events, on a well-known novel, or on the personal experience of the director, etc.). Include any interesting and peculiar facts about
Did you like this guide / sample?
Sign up and we'll send you ebook of 1254 samples like this for free!
80+ essay types
1000+ essay samples
Pro writing tips
Comment/Ask an Expert
Samples for Writing a Film Review
There are thriller movies that rely mostly on gore—"Hostel," "Devil's Rejects," "Friday 13th," and other similar films mostly focus on murder, blood—and their thrill comes from disgust, from not knowing (or anticipating) who will become t...