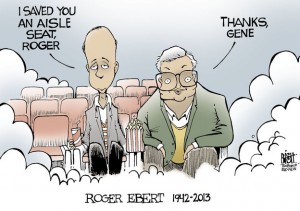 A film review is a type of review that provides a short description of a film and includes the reviewer's opinion about it. A film review can be formal or informal. When talking about an academic writing assignment, a scholarly film review should definitely use formal language.
Steps for Writing a Film Review
Select a film to review, if one was not assigned to you by your instructor. Usually, students are given either a specific film to review, or a list of films to choose from. Take note that your film of choice has to meet certain criteria your instructor has set (usually a subject you discussed in class).
Watch the film at least twice. It might seem like a boring and unnecessary requirement, but this rule has been proven by many. It is practically impossible to write a solid film review having watched the film only once.
Read about the story behind the film (whether it is based on real-life events, on a well-known novel, or on the personal experience of the director, etc.). Include any interesting and peculiar facts about
Did you like this guide / sample?
Sign up and we'll send you ebook of 1254 samples like this for free!
80+ essay types
1000+ essay samples
Pro writing tips
Comment/Ask an Expert
Samples for Writing a Film Review
I do not know about you, but to me, about 90% of the movies you can see in cinemas nowadays are dull. I know that it is mostly about popcorn and soda, hanging out with friends, and having fun, but in my 30s, I still cannot get rid of the idea that a movie ...
Throughout the last two decades, videogames have made a huge leap forward in terms of graphic technologies, gameplay mechanics, realism, and immersiveness, turning from a niche branch of business into one of the leading giants of the entertainment industry...