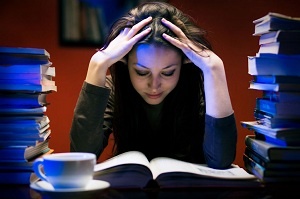 Poetry analysis, also sometimes referred to as a poetry review, is a reflection on a poem that involves analyzing the poetic instruments, discussing the language and the figures used by the author, as well as sharing one's personal position on the poem. When it comes to poetry analysis, one has to go beyond just reviewing the words and phrases used, but instead see the bigger picture, try to read between the lines, and understand what has driven the poet to use the words he or she used. Thus, poetry analysis requires some primary research on the author of the poem, as well as some background and history behind the poem's creation.
Steps for Writing Poetry Analysis
Read the poem twice, at least. Try to analyze your first impression of it and write down a few comments.
Research the author of the poem if you are not familiar with him or her yet, and the history of the poem's creation. Try to find out what inspired the poet and what gave rise to the idea for this particular poem, whether it was a reflection on what the poet personally experienced or witnessed,
Did you like this guide / sample?
Sign up and we'll send you ebook of 1254 samples like this for free!
80+ essay types
1000+ essay samples
Pro writing tips
Comment/Ask an Expert
Samples for Writing Poetry Analysis
"A Poet to His Beloved" by famed Irish Revival poet William Butler Yeats is a succinct dedication...
The poem Stolen Rivers is by Phillippa Yaa de Villiers, an award-winning South African poet whose work focuses mainly on race, sexuality, class, and gender within the context of living in South Africa. Though written in an easy-to-digest manner, t...