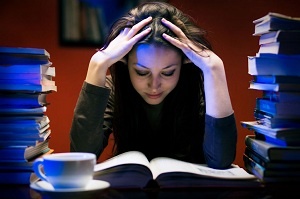 Poetry analysis, also sometimes referred to as a poem review, is a reflection on a poem that involves analyzing the poetic instruments, discussing the language and the figures used by the author, as well as sharing one's personal position on the poem. When it comes to poetry analysis, one has to go beyond just reviewing the words and phrases used, but instead see the bigger picture, try to read between the lines and understand what has driven the poet to use a particular word combination. Thus, poetry analysis requires some primary research on the author of the poem, as well as some background and history behind the poem's creation.
Steps for Writing a Poetry Analysis
Read the poem twice. Try to analyze your first impression of it and write down a few comments.
Research the author of the poem if you are not familiar with them yet, and the history of the poem's creation. Try to find out what inspired the poet and what gave rise to the idea for this particular poem, whether it was a reflection on what the poet personally experienced or witnessed, etc.
Read the poem once again,
Did you like this guide / sample?
Sign up and we'll send you ebook of 1254 samples like this for free!
Samples for Writing Poetry Analysis
The poem under review in this paper is The Passionate Shepherd to His Love, which is a composition by Christo...
spring breeze . . . a new nun shivers in the cloister © Marina Balmaceda Paredes We start with a kigo, or seasonal reference. A spring breeze could mean many things: how flourishing carries on, how a new beginning is prolonged, and so on....