A New York judge, Arthur Engoron, on Tuesday issued a pivotal ruling, concluding that former President Donald Trump practiced fraud while establishing his illustrious real estate empire, as reported by AP News.
JOIN OUR LEARNING HUB
One-stop solution for all your homework needs. Get the job done.

✅ AI Essay Writer ✅ AI Detector ✅ Plagiarism checker ✅ Paraphraser
In a civil lawsuit initiated by New York Attorney General Letitia James, Judge Engoron determined that Donald Trump and his organization had misled banks, insurers, and other institutions through considerably overvaluing assets and inflating his net worth on paperwork significant for striking deals and obtaining loans. This deceitful practice, carried out for years, has been instrumental in Trump's ascent to fame and eventual presidency.
As a penalty, Engoron ordered the revocation of some of Trump's business licenses, making it a challenge for the associated businesses to operate within New York. The judge also mandated continuous oversight of Trump Organization operations by an independent monitor. Unless successfully appealed, this order would limit Trump's control over strategic and financial decisions regarding his principal properties in the state.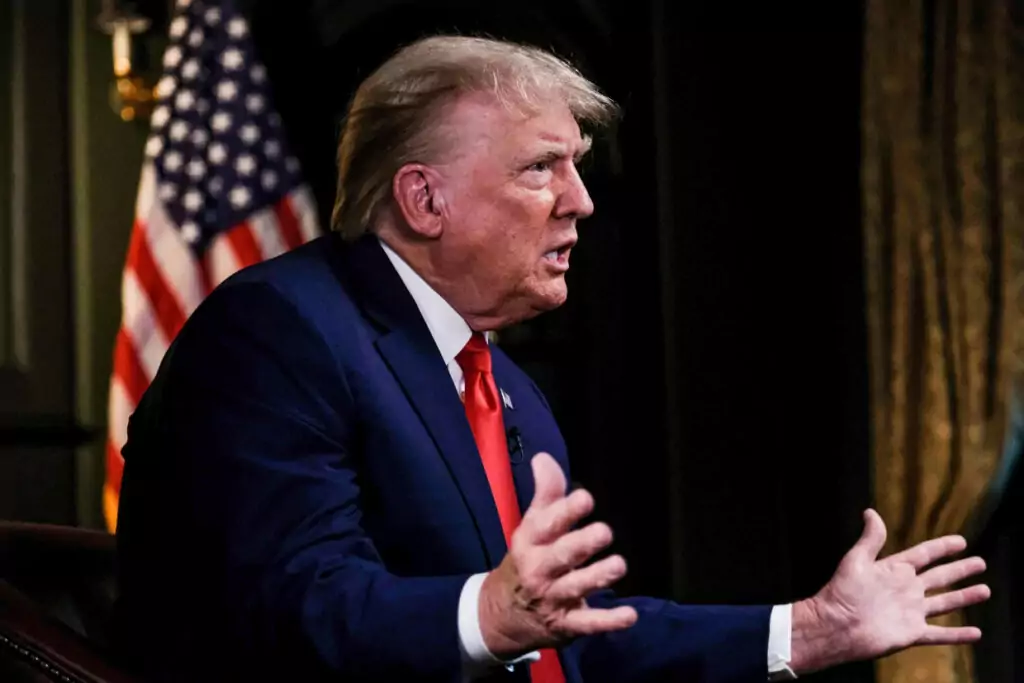 Reacting strongly against the decision, Trump described it as "un-American" and indicative of a conspiracy against his potential return to political power. He expressed his views on his Truth Social site, arguing that his company had significantly benefited New York State while conducting business flawlessly.
Christopher Kise, Trump's legal representative, announced plans to appeal against the decision, criticizing it as being disconnected from the facts and the prevailing law. The ruling, emerging just before a non-jury trial's commencement, effectively challenges Trump's cultivated image as a savvy and affluent real estate developer and political figure.
Engoron's detailed 35-page ruling highlighted that Trump, his company, and its top executives consistently provided false information on their annual financial statements. This practice resulted in benefits like favorable loan terms and reduced insurance costs, crossing legal boundaries in the process.
The judge dismissed Trump's claims that disclaimers on the financial statements excused any wrongdoing. Engoron's ruling addresses a principal claim in James' lawsuit, with several others still pending. The judge is set to make decisions on these remaining claims and on James' request for $250 million in penalties in a trial scheduled for October 2. Trump's legal team is seeking a delay through an appeals court.
Trump's lawyers previously attempted to have the case dismissed, arguing lack of evidence of public harm resulting from Trump's actions and pointing to the statute of limitations on many allegations.
Engoron, having dismissed these arguments earlier, fined five defense lawyers $7,500 each for presenting repetitive and unfounded arguments. However, he did not sanction Trump and other defendants as requested by James.
This lawsuit is among several legal challenges currently faced by Trump. Over the past six months, he has been indicted four times, with accusations ranging from conspiring to overturn his 2020 election loss to withholding classified documents and falsifying business records.
Last year, the Trump Organization was convicted of tax fraud in a separate case, resulting in a $1.6 million fine. The conviction was related to assisting executives in evading taxes on various perks. Allen Weisselberg, the organization's longtime finance chief, served a jail term following a guilty plea. Additionally, Trump had previously been ordered to donate $2 million to charity as a penalty for using his charitable foundation for personal and business gains, leading to the foundation's dissolution.
Talking About Politics in The Essay
Building on the recent revelations surrounding former President Donald Trump's real estate dealings, it's evident that the intersections of politics, business ethics, and law continue to be areas of significant concern and interest. Such cases don't just affect the individuals involved, but they reverberate through the public conscience, causing many to ponder deeper questions about the structures and practices that allow such events to unfold.
If this news piece has piqued your interest, there are numerous essay topics that delve further into these intersections. Ranging from analytical examinations about the impact of political figures engaging in fraudulent activities to persuasive arguments on financial transparency in politics, there's a wealth of areas to explore. These topics, structured under different essay formats, offer readers a comprehensive understanding and opportunity to further dissect issues stemming from the main article's narrative.
| Essay Type | Essay Topics |
| --- | --- |
| Analytical Essay | 1. Analyzing the Impact of Political Figures Engaging in Fraudulent Activities: A look at public trust and the political landscape. |
| | 2. Evaluating the U.S. Judicial System's Fairness: Is there equity in legal judgment between political figures and ordinary citizens? |
| | 3. The Relationship Between Business and Politics: An analysis of how a business background influences political decision-making and public perception. |
| Argumentative Essay | 1. The Role of Financial Transparency in Politics: Arguing for or against the necessity of financial disclosure among public servants. |
| | 2. The Importance of Independent Oversight in Business Operations: Making a case for or against independent oversight in business, especially for those owned by public figures. |
| | 3. Political Bias in Legal Rulings: Debating whether there's any merit to claims about politically biased judgments in high-profile cases. |
| Expository Essay | 1. Legal Challenges Faced by U.S. Presidents: Examining historical precedents and consequences for governance. |
| | 2. The Consequence of Asset Inflation for Loans and Insurance: Exploring repercussions for the market and policyholders. |
| | 3. Financial Fraud Prevention Mechanisms in the Corporate World: Providing insight into the existing measures and suggesting improvements for preventing fraudulent reporting and asset inflation. |
| Case Study Essay | 1. The Trump Organization: A detailed analysis of its business strategies, legal challenges, and the impact on Donald Trump's political career. |
| | 2. Reputation Management for Politicians Facing Legal Issues: Investigating strategies and implications for politicians dealing with negative publicity from legal challenges. |
| Persuasive Essay | 1. Impact of Legal Rulings on Political Careers: Convincing readers on how legal challenges and rulings influence the political trajectories and public images of politicians. |
| | 2. Ethical Considerations in Real Estate Practices: Persuading readers to acknowledge the fine line between aggressive business strategies and fraudulent activities. |
| | 3. Public Reaction to Legal Challenges Involving Politicians: Persuading readers to understand how partisan bias influences public perception of legal rulings against politicians. |
Related
Follow us on Reddit for more insights and updates.