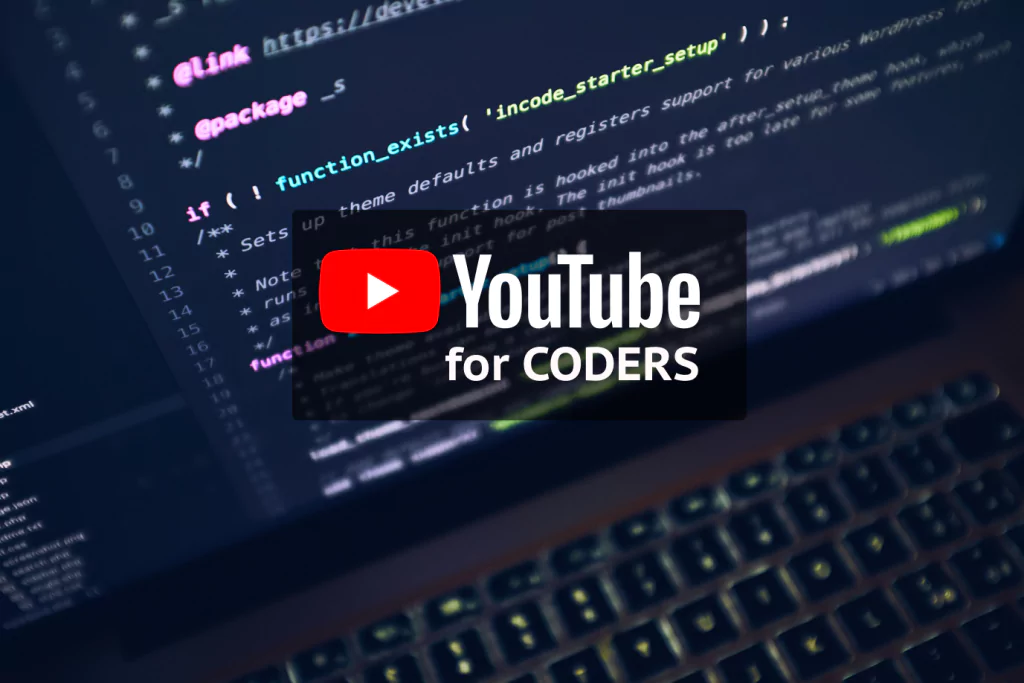 As reported by Med Kharbach on educatorstechnology.com, the digital age has made learning resources readily available for aspiring coders. YouTube, in particular, has become a goldmine of educational content, offering a flexible, on-demand approach to learning how to code.
AcademicHelp Learning Hub
Use the most powerful academic tools to write better with AI, check for plagiarism and detect AI content!
Key Takeaways
YouTube provides a vast array of channels dedicated to teaching coding, from the basics of HTML and CSS to the complexities of Python and JavaScript.
These channels are curated by passionate educators and industry professionals, making them reliable sources of information.
The channels cater to all levels of knowledge, from beginners to experienced developers.
The learning approach is flexible and on-demand, allowing learners to study at their own pace.
The Best YouTube Channels for Coding
Treehouse
Treehouse, a renowned online technology school, offers extensive coding and programming courses on its YouTube channel. The channel covers a wide range of topics, including website and web app development, mobile apps creation, and computer science courses.
The NewBoston
The NewBoston's YouTube channel is a treasure trove of computer-related tutorials, making complex concepts accessible to viewers of all knowledge levels. The channel provides in-depth explanations that make learning coding both engaging and fun.
ProgrammingKnowledge
ProgrammingKnowledge is a YouTube channel that offers coding courses and tutorials, fostering an engaged, supportive learning community. The channel features playlists on Docker tutorials, Python Django tutorials, Data Science for beginners, and more.
Codecourse
Codecourse is an informative YouTube channel offering a wealth of programming tutorials and resources. The channel's mission is to help viewers advance their coding skills, regardless of their level of experience.
DevTips
Hosted by Andrew, a seasoned community member, DevTips provides an interactive platform for exploring code and learning programming in a collaborative, community-oriented way.
LearnCode.academy
LearnCode.academy is a remarkable YouTube channel dedicated to providing free web development tutorials. The channel covers a broad range of topics integral to web development and site design.
Derek Banas
Derek Banas's YouTube channel offers tutorials and courses to help you learn how to code. Topics covered include Machine learning, technical analysis, python for finance, and more.
The Net Ninja
The Net Ninja YouTube channel presents an engaging way to enhance your coding skills. This channel offers an extensive library of free coding tutorials, covering a vast range of programming languages and technologies.
The freeCodeCamp.org
The freeCodeCamp.org YouTube channel extends the organization's mission of providing accessible and free coding education to a wider audience.
Academind
Academind's YouTube channel offers an expansive library of coding courses and tutorials focusing on web development.
Programming with Mosh
Programming with Mosh is a YouTube channel offering various coding tutorials covering a broad spectrum of programming languages and concepts.
CS Dojo
CS Dojo, hosted by YK, is a YouTube channel dedicated to programming and computer science. The channel covers diverse topics, providing a balanced content mix catering to different skill levels and interests.
The bar chart below represents the popularity of each coding channel on YouTube based on the number of subscribers as of June 2023.
Conclusion
In the digital age, learning to code has never been more accessible. With a plethora of YouTube channels dedicated to teaching coding, aspiring coders can learn at their own pace from the comfort of their own homes.
Related stories:
Apprenticeships Make a Turn in Coding Bootcamps in 2023
Level Up Your Coding Skills with These 5 Free Games for Aspiring Programmers
Coding Challenge Websites: Top 20
Follow us on Reddit for more insights and updates.