JOIN OUR LEARNING HUB
One-stop solution for all your homework needs. Get the job done.

✅ AI Essay Writer ✅ AI Detector ✅ Plagiarism checker ✅ Paraphraser
Hi everyone.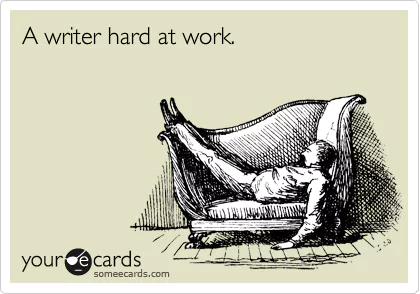 I guess you would agree that writers are mostly strange people. Come to think of it, writing itself is strange as well—you are pouring the contents of your brain onto paper. Anyways, as strange people involved in a strange occupation, writers can boast of a number of gimmicks, oddities, and crazy facts. Let's take a look at some of them.
Alexandre Dumas was known to be a duelist—he fought his first one at the age of 23; few people know, however, that during the duel, Dumas' pants fell down.
Did you enjoy reading "The Da Vinci Code" by Dan Brown? If you did, perhaps you would also enjoy his music—before becoming a writer, Dan Brown used to be a pop singer.
Agatha Christie hated Hercule Poirot, one of her most famous and popular characters. She said that Poirot was a "tiresome and egocentric little creep."
In 1951, William Burroughs and his common-law wife were playing William Tell during a drunken party; in the course of the game, Burroughs accidentally shot her dead.
Alfred Hitchcock, whose famous movie "Psycho" was based on Robert Bloch's story, was so concerned about keeping the murderer's personality secret from the public that he bought all of the published exemplars of Bloch's story to prevent people from learning the intrigue.
If you know someone whose name is Vanessa, you should also know that this name was invented by Jonathan Swift.
Imagine J.R.R. Tolkien in a costume of an Anglo-Saxon warrior, with an ax, in armor. This is how the author of "The Lord of the Rings" looked like once when he chased his neighbor down the street.
Ray Bradbury was a descendant of one of the Salem witches, Mary Perkins Bradbury, who was sentenced to be hanged in 1692. Luckily for Bradbury, his ancestor managed to escape before the execution took place.
Simultaneously, Nathaniel Hawthorne's great-great-grandfather was a judge during the Salem witch trials.
On his marriage document in 1582, William Shakespeare's miswrote his own name when signing his marriage document in 1582; Shakespeare signed as "William Shagspeare."
Dr. Seuss, a famous author of numerous fairy tales for children, included the word "contraceptive" in a draft of his "Hop on Pop" book, to make sure his publisher was paying attention to what he wrote.
And once again about Dr. Seuss: his "Green Eggs and Ham" was prohibited in China between 1965 and 1991. The official reason was, "portraying early Marxism."
Good luck!
Follow us on Reddit for more insights and updates.