JOIN OUR LEARNING HUB
One-stop solution for all your homework needs. Get the job done.

✅ AI Essay Writer ✅ AI Detector ✅ Plagiarism checker ✅ Paraphraser
Hi everyone!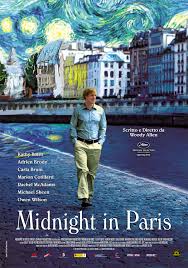 Recently, I've been re-watching Woody Allen's filmography, and there was one movie about a guy (played by Owen Wilson) who was trying to write a book while being in Paris with his girlfriend, dealing with writer's block, and other things like that. This movie made me realize I've watched tons of movies about writers, journalists, and other people who dedicated themselves to writing.
So, it made me want to share the top 15 list of my favorite movies about authors. Some of them you've definitely seen, while some of them may be a discovery for you.
1. Midnight in Paris
2. Misery
3. The Great Beauty
4. Capote
5. Barton Fink
6. Manhattan
7. The Royal Tenenbaums (well, it's not directly about writers, but there is a screenplay author in it)
8. Deconstructing Harry
9. Finding Forrester
10. The Motorcycle Diaries (once again, not directly about writers… you better take a look for yourself)
11. On the Road
12. Fear and Loathing in Las Vegas
13. Hunger
14. Your Vice is a Locked Room and Only I Have the Key
15. The Hours
I hope you enjoy them as much as I did. Stay updated!
Follow us on Reddit for more insights and updates.