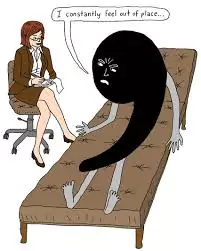 Commas are commonly used either too often or too little. It is a plague in a writer's style when either of these instances happen. The clarity and smoothness of writing is drastically affected.
JOIN OUR LEARNING HUB
One-stop solution for all your homework needs. Get the job done.

✅ AI Essay Writer ✅ AI Detector ✅ Plagiarism checker ✅ Paraphraser
Though non-native writers are more prone to use commas incorrectly, native writers also appear clueless as well sometimes. One has to remember: the main use of a comma is to avoid confusion in a sentence or phrase.
Let's take some examples:
1. "I have solemnly swore, that this land will be repaired, immediately."
This is a case of too many commas. In fact, we don't even need commas in this sentence. Without commas, the sentence makes perfect sense and readers do not have to struggle to find meaning in it and do not have a chance to get confused.
2. "You know what I could really go for a cold cola right now."
This one is more tricky. While leaving out commas is not necessarily bad/incorrect in this instance, it does cause readers to stall and think over, at least for a second, how the sentence needs to work. It is best to cut all the work the reader has to do, and add commas to make reading easier for them.
It would be better as:
"You know what, I could really go for a cold cola right now."
Usually, commas are used after introductory phrases to make sure the rest of the sentence is not smashed together with the preliminary sentiment.
3. "There has been a great many floods and, many great tornadoes, in the area of Michigan, in the last 15 years."
Some people believe adding commas for emphasis is helpful, but many times it is a nuisance. We can cut all the commas in this sentence without a scratch to the reader.
The moral of this post: every time you want to use commas, question whether or not you should use them. Commas are primarily used to avoid confusion.
Follow us on Reddit for more insights and updates.